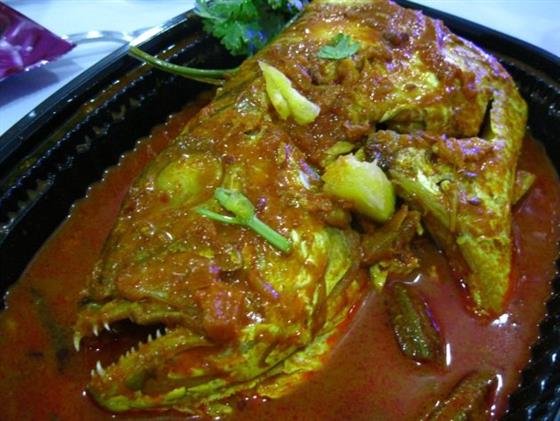 Another World Record Broken
By Gregory Leow - Friday, Jul 20, 2012
Singapore clinches the Guinness world record for the most fish heads served at a single dinner – 2012 fish head curries to 2012 people – but to what end?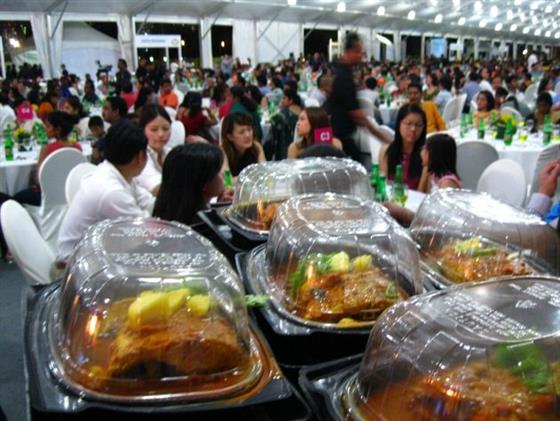 The record was achieved last Saturday night, July 14th, at the Seafood Mela 2012, a big festival extravaganza at the open field at Race Course Road with 15 restaurants serving a buffet feast of Indian food, and a constant stream of live entertainment from local and Indian celebrities.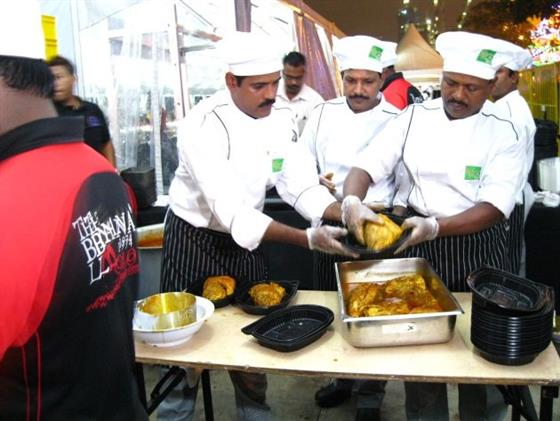 However, the record is not too big of a news if you look at the Singapore Food Festival's (SFF) history as a whole.
The SFF has always had a long-standing obsession with breaking records. Almost every SFF in recent years has featured one record breaking attempt.
Last year, it was all about breaking the Guinness record for the longest single dining table, the year before, the largest kueh lapis (layered cake) for the Singapore book of records. In 2009, it was about the longest Peranakan buffet line with over 100 dishes on offer. In 2007, it was about the longest satay line at 140m and 2006 featured the longest multi-cultural wedding cake.
2004 SFF's Guinness World record attempt was also a longest satay line theme at 111m.
Curiously enough, SFFs before 2004 never featured record-breaking feats at all. It simply celebrated all kinds of food, local and international.
However, the SFF including record breaking events in its line-up is not without logic. A nation-wide fad, Singapore as a whole was obsessed about breaking records during the early to mid-2000s. It reached a point that in 2006, it was reported in the news that Singapore held an impressive 38 Guinness World Records.
This year's SFF organiser, Mr Luke Lee explained that "a World Guinness Record naturally draws attention and interest from a worldwide audience as a once-in-a-lifetime experience, and this helps to throw the spotlight onto Singapore as a dining destination."
The SFF also says that previous record attempts have helped "showcase Singapore's much–loved local cuisine to a wider audience," with increasing attendance to their events.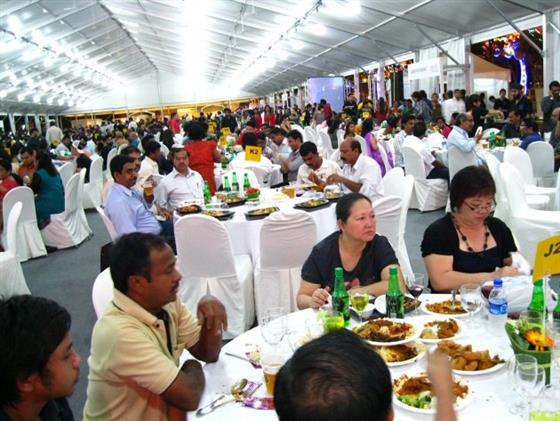 But tourist arrival figures were already rising due to the buzz generated by the Integrated Resorts (Resorts World Singapore and Marina Bay Sands). So quite naturally, tourists already here would make a beeline for the SFF.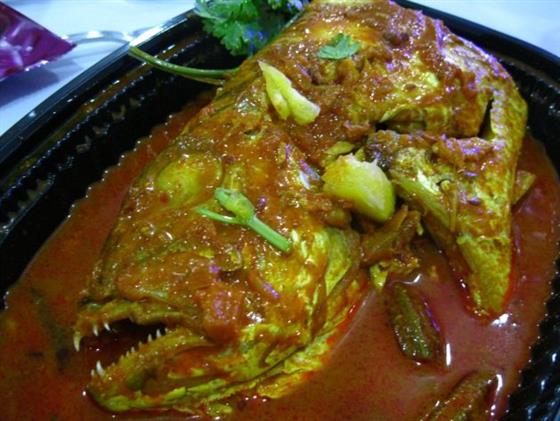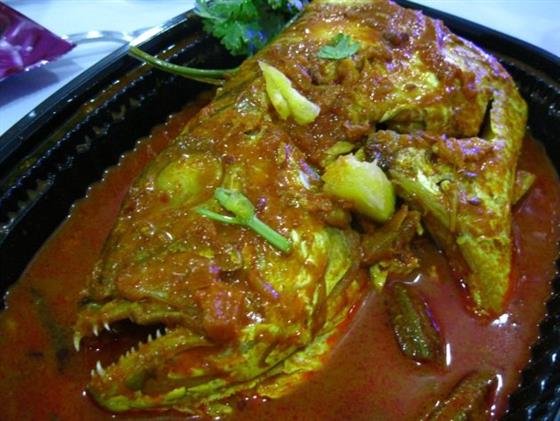 So the question is how much a yearly world record-breaking event helps out the SFF's aims. Or should the SFF be about food, not feats. Its about time this famous event be about what it really should be – the reputation of Singapore food. Who knows, the figures on attendance may double. It's about time they tried.