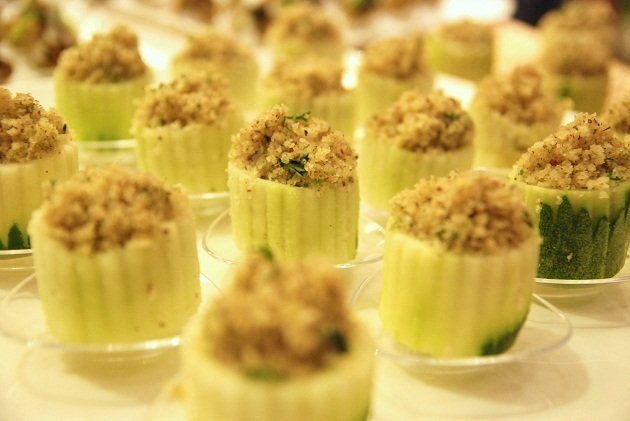 Anyone For Raw Food?
By Sheere Ng - Thursday, Jun 21, 2012
It resembles a Vietnamese fresh roll (summer roll) but when you bite into it, you realise that something is not quite the same.
Instead of the factory-produced rice paper we are all so used to, thin-sliced and softened radish is used to wrap food ingredients.
So, imagine an English chip butty, fried chips in between two pieces of buttered bread, but instead of a pure carbohydrate overload, you get a pure vegetable overload instead.
This is what you get at The Living Café along Bukit Timah and the owners explain that they subscribe to a movement called "raw foodism."
This movement believes that eating food in its natural, raw and unprocessed state preserves the nutritional value that is often lost in the processing and cooking stages. So, food preparation is limited to cutting, soaking, marinating, fermenting and dehydrating fruits, vegetables, nut, seeds and spices.
In addition to using organic and unprocessed food sources, even seasonings are replaced with healthier versions: sea salt replaces table salt and white sugar is substituted for agave nectar (sweetener produced form the agave plant).
This diet was made popular by Leslie Kenton's book, Raw Energy – Eat Your Way to Radiant Health – which was published in the United States in the 1980s. 30 years later, The Living Café, which opened up late last year, is one of the rare restaurants in Singapore who are trying to promote the idea of raw food here.
As compared to the Green Room Café in Bishan Park, which has three raw food dishes in its menu, The Living Café believes that there is a market here with a whopping 37 raw food dishes, comprising 30 per cent of its extensive food menu.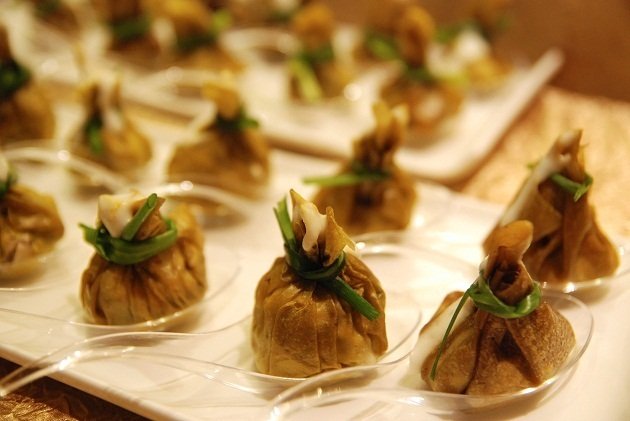 The rest of the menu features dishes – some of them cooked – catering to vegans, vegetarians and people who are seeking gluten-free dishes, but the emphasis is not towards vegetarian as some of its dishes contain raw fish and grilled chicken.
"I don't think there's anything wrong with having a good pizza or chicken once in a while as long as it's healthy," says Ms Dana Heather, 47, one of the owners of the café.
"Eating 100 per cent raw 100 per cent of the time can be pretty stressful. It is hard to maintain the diet when you are travelling and it is also difficult to go for dinner with friends as you can't get raw food most of the time," added Heather, who was raised in California and grew up in a health-conscious family.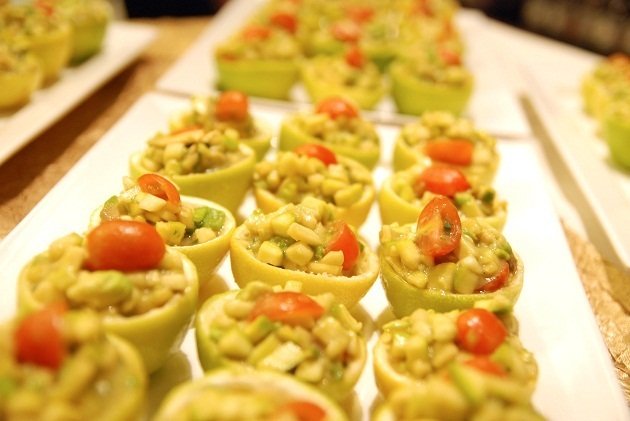 Having a limited range of chicken and fish might possibly introduce the general public to the whole world of healthy living and in the case of the café's raw dishes, the café has found interesting ways to present the concept of raw in dishes that people would recognise.
Ms Heather, with the help of The Living Café's chef, Hoo Soon Fock and Brazilian raw food chef Manuela Scalini collaborated together to conceive the raw food dishes for the café and some of their creations are ingenious.
The look-a-like rice paper skin mentioned earlier is radish sliced paper thin, first salted to soften the texture, and then soaked with organic apple cider.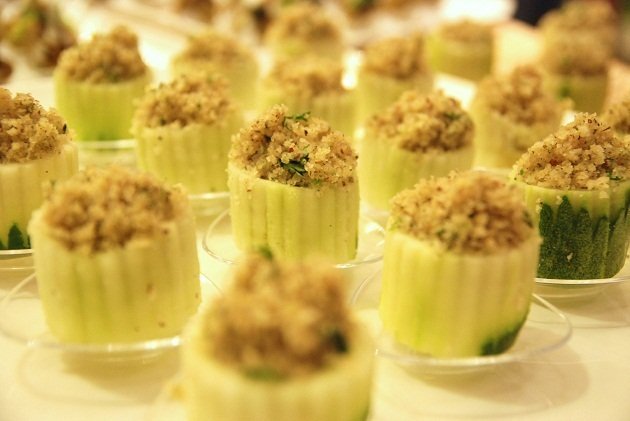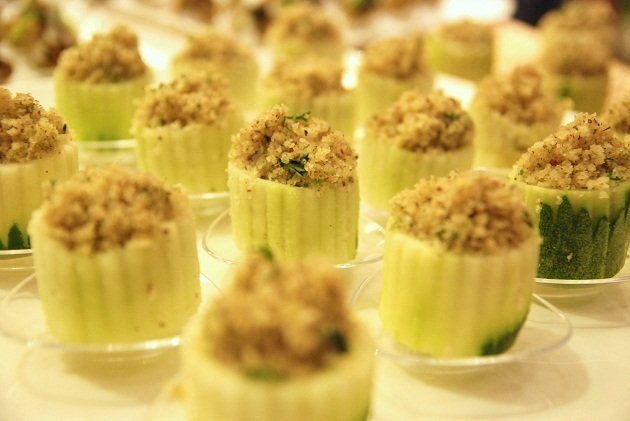 Savoury flat bread is made with flax seed, almond and buckweed. The flat bread items underwent a 24-hour dehydration process.
Besides burgers made out of wholemeal, the cafe has managed to present Italian-style dishes without any cooking process by using raw zucchini shaped into noodles.
But style aside, there are inherent shortcomings to the raw diet, beyond it being inaccessible.
The main problem for people following a raw vegan diet is a lack of Vitamin B12, iron and calcium, according to Ms Magdalin Cheong, Chief Dietician at the Changi General Hospital.
She explains that the good sources of these important vitamins are mainly from animals and she advises people to consult a dietician before embarking on this dietary lifestyle.
Another barrier is the high price of raw food dishes as the café uses organic produce which is more expensive than regular produce: six pieces of summer roll costs $12, about 20 per cent more than the regular ones offered in local Vietnamese restaurants.
However, raw food doesn't necessarily have to be enjoyed in a restaurant setting or even pricey. There are simple and affordable raw food recipes that can be easily prepared at home. The Living Café provided us with a raw coconut soup recipe that anyone can make.
Check out the accompanying article entitled "Raw Coconut Soup"