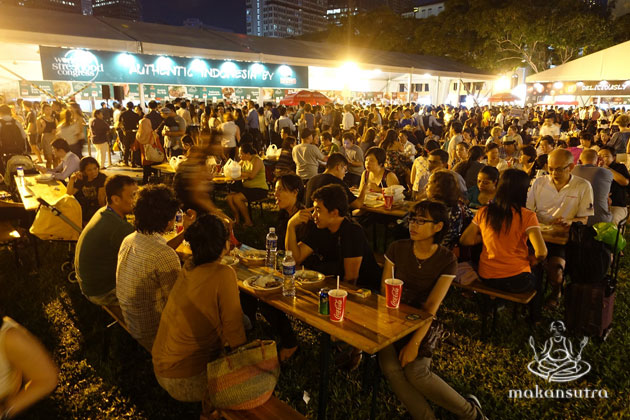 Are you grateful for Hawker Centres
By Victoria Lim - Friday, Jan 01, 2016
"My foodie life without hawker centre would be 'bleh' and my wallet would be lighter" says Mike Ling, a banker who we asked 'what is your foodie New Year's thoughts and reflection as a foodie '. And we couldn't agree more.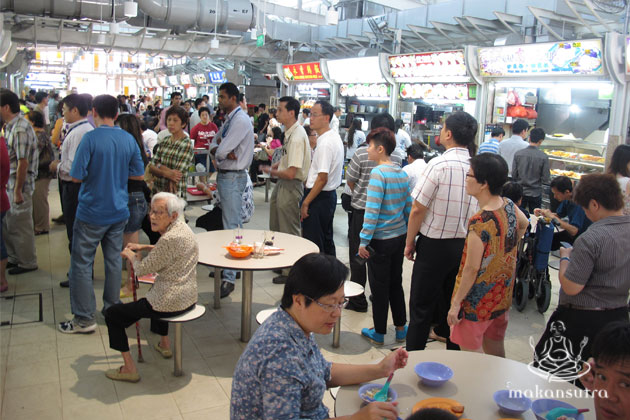 As we barrel into 2016, or any year for that matter, pause and simply reflect on how our comfort street food culture has grown and is evolving, slowly and surely- just like how you should this unique culinary phenomena of ours. The overwhelming majority of you would be filling up at a food court or hawker centre before the sky lights up with fireworks to usher in 2016.

Stop to think how you will be comforted (even unconsciously) by nasi lemak, the faithful chap chye png, lor mee, murtabak, chilli crabs, bak chor mee, laksa, yong tau foo and even a rendang burger- then savour the pleasure and be grateful we have one of the cheapest comfort food culture in the developed world (a basic nasi lemak set in Manila, can set you back by $7 or about 230 pesos). Here, is where world class flavours meet low class prices. Rejoice. While there is so much rhetoric about continuity of our food culture, it is not about to fade off any time soon.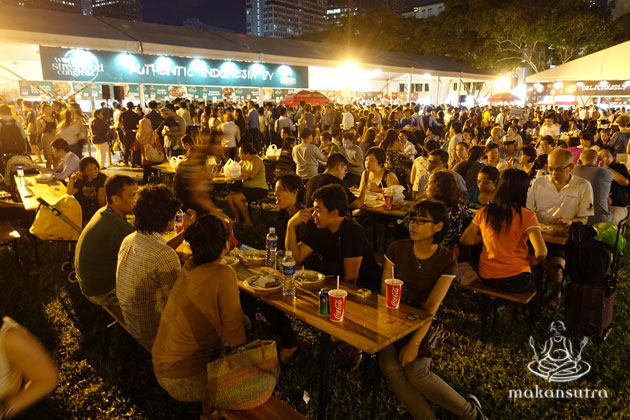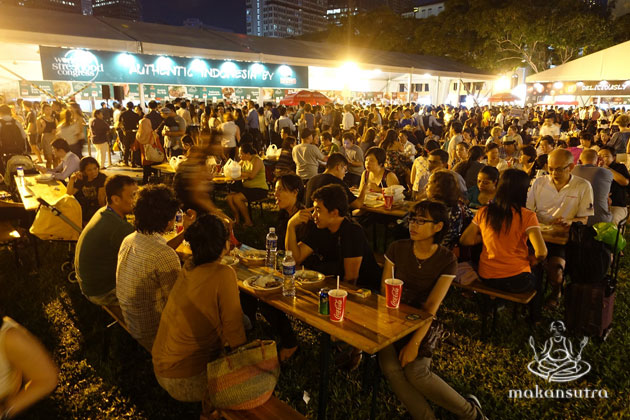 So as a tribute to them, here is a list of our three favourite hawker centres you can explore this long weekend…some stalls that are old, new and wonderful. Have a blessed 2016 folks.

1/ Amoy Street Food Centre
7 Maxwell Road, Singapore 069111

Situated smack in the middle of the Central Business District, it is one of the handful hawker centres that offer decent and affordable food. Built in 1983, hawker centre has seen at least two rounds of renovations with the most recent one completed this year, 2015 – murals were added to bring life to it.

Go early for Li Xing Nasi Lemak (#02-81). The fragrant coconut rice with sweet-spicy sambal belanchan, crispy chicken wings and grilled otak-otak should be good enough reasons to motivate you to pop by. Or Han Kee Fish Soup (#02-129) for fresh, thick batang fish slices that add a subtle sweet yet robust flavour to the clear broth.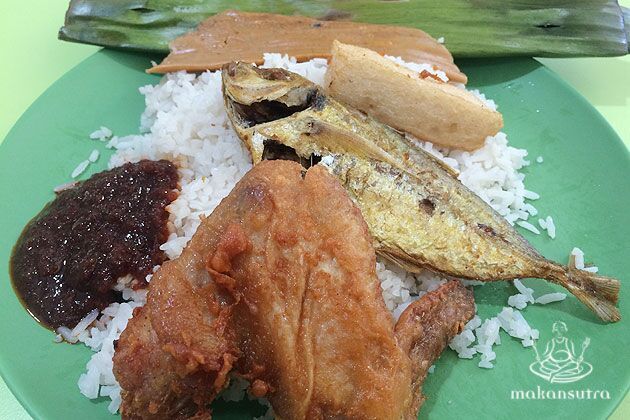 2/ Bukit Timah Market and Food Centre
116 Upper Bukit Timah Road, Singapore 588172

One of the earliest hawker centres in Singapore, it was constructed in 1975. It now housed several young and old hawkers side by side.

Pioneer fans of He Zhong Carrot Cake (#02-185) would have seen three generations manning the stall – started with the grand master, which later passed down to his son and now his granddaughter, Alberto Teo. The newest kid on the block, Chinese Best Crispy Roti Prata (#02-137) is helmed by 21-year-old Sia Chong Ren. He picked up his prata flipping skills from his dad and has now helm the stall as the little master in charge.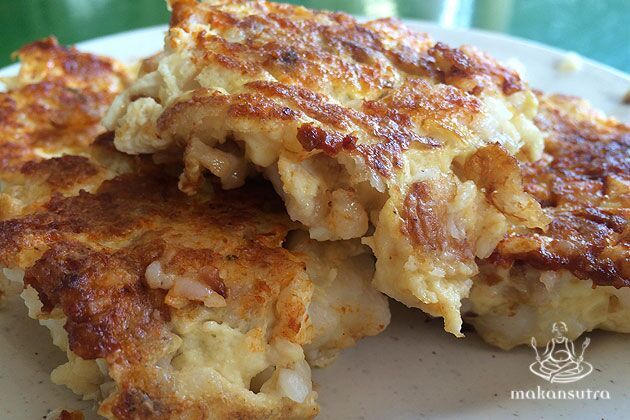 3/ Kim Keat Palm Market and Food Centre
Blk 22 Lorong 7 Toa Payoh, Singapore 310022

Tucked away in the heart of HDBs, and with an audience of majority pioneer generations, this is the hawker centre with a heart and soul – at the front, you will spot a busker belting out oldies one after another.

The beef noodles at Hai Nan Xing Zhou Beef Noodles (#01-06) cannot be missed. They are famed for their sweet, robust beef broth that has been simmered for hours and their oh-so-tender beef slices. Old Long House (#01-08)'s popiah tastes the best when eaten there. Their turnips are juicy and sweet with the surprise of crispy fish batter that adds a different texture and flavour to it.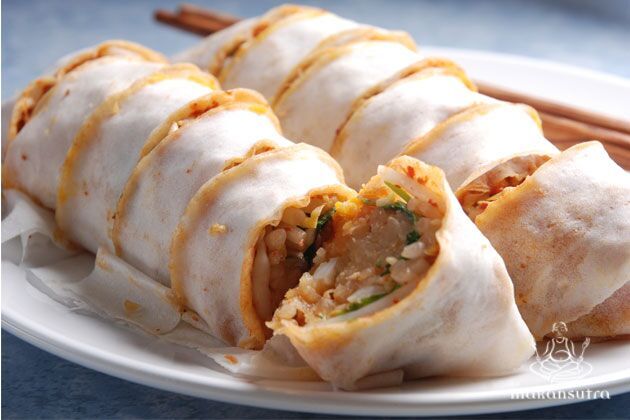 There are also many other hawker centres that have excellent and top quality food dishes. And these are just the few that left an impression on us. So for 2016 New Year's resolution, make it a point to visit the hawker centres to discover our culinary heritage, that it is more than just salted egg prawns and chilli crab.