Arkadas Cafe: Authentic Turkish Fare
By Gregory Leow - Friday, Jun 22, 2012
Turkish food is not new in Singapore, but to have the former chef of the Singapore Turkish ambassador cooking it is another thing altogether.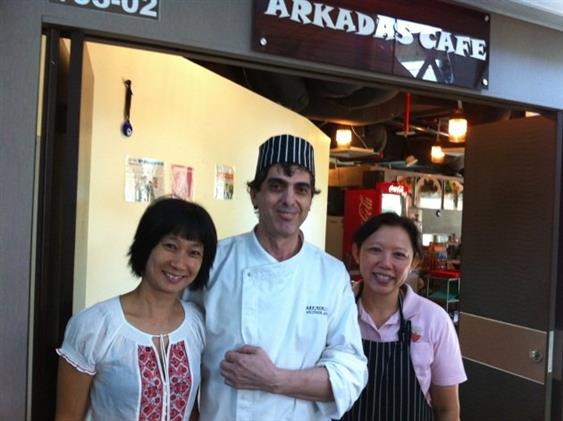 48-year-old Mustafa Gungor worked as a personal chef for the Singapore Turkish ambassador for 22 years, cooking his personal meals and doing VIP dinners before retiring and opening up a hole-in-the-wall café at Fusionopolis in August last year.
And a hole-in-the-wall it is. Housing a kitchen and just four tables, Mustafa and his helper, Judy, churn out Turkish food for the office crowd at Fusionopolis every day.
It has proven to be so much of a hit that they have had to lay out eight more tables and chairs beyond their shop space to accommodate the crowd.
What you get here is as close to authentic Turkish food for fairly reasonable prices and best of all? Everything is homemade and food is as fresh as it gets.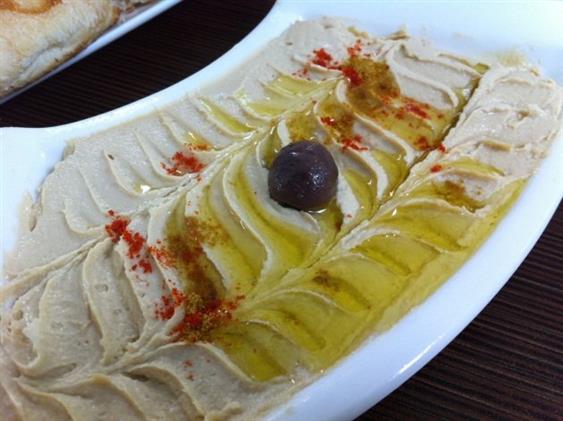 Their Houmus With Pita Bread ($6.50, made with chick peas, olive oil and lemon) was a hit with the eating team and, aside from the richness and nuttiness that the dip had, the more impressive quality was the smooth (rather than grainy) texture of the dip.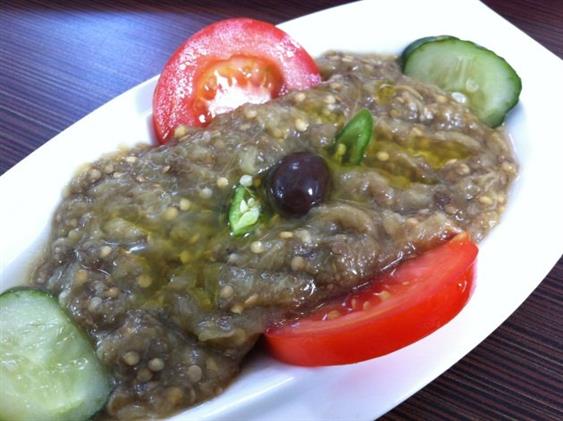 Their Aubergine Salad With Pita Bread ($6.50), was simply made: aubergine puree, olive oil and lemon with minimal seasonings was a fresh non-cream approach to the dish, especially for those who have tried Mediterranean food and are used to creamy or heavier spiced versions of the dip.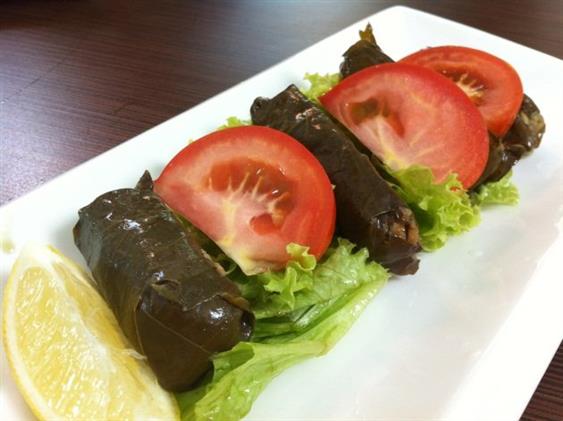 Also offered is the Yaprak Sarma ($6) Similar to the Greek dolmades, rice, pine nuts, raisins and onions are wrapped in vine leaves. It differs from region to region and Mustafa's is a non-meat version, and softer to the bite. Not to be mistaken as mushy as it held together when cut into two.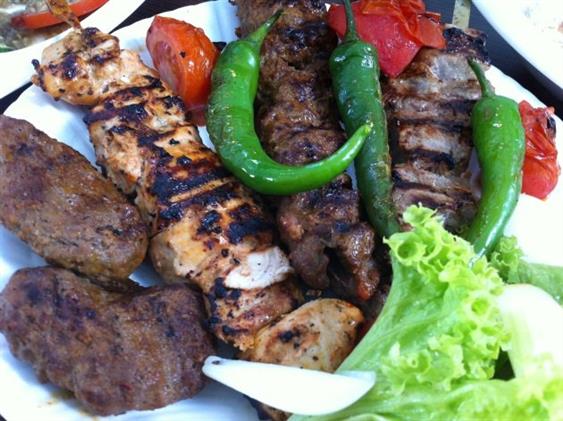 The main event, the Mix Kebab ($38) is not as expensive as it sounds, given the amount of meat on offer and the fact that it can feed three to four comfortably. Chicken breast, lamb pieces, kofta and meatballs (both lamb and beef mince) all grilled and served with grilled green chillies and greens. While the spiced koftas could have been softer and are occasionally dry, the chicken breast was supremely tender and moist.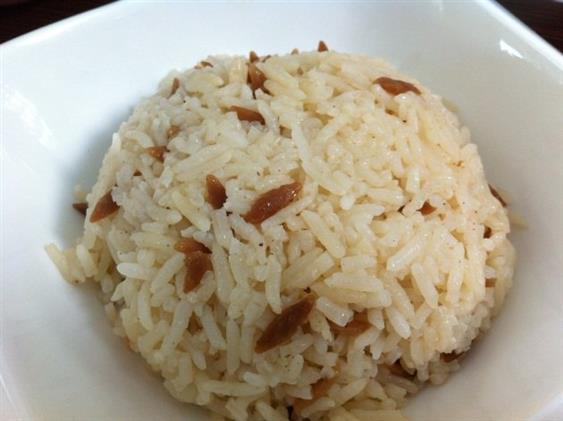 The savoury buttered rice ($1.50) was a nice addition but not with almonds as it looks like in the picture but rice-shaped brown noodles.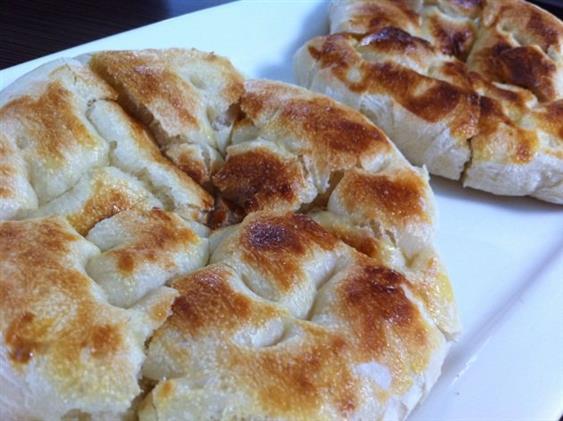 A special mention here goes to the breads. Simit bread (circular with sesame seeds) and pitas were all freshly baked and had a nice crispness to it. Walk next to the counter inside the café and you'll see breads at different stages of baking. Some trays were laid out for proofing, some were in the oven baking and some were just out of the oven and resting, before being served to customers.
Out of all the desserts, the Tulumba ($4) deserves credit. Unleavened dough is fried and a light not-too-sweet syrup is poured on and the final touch is rosemary leaves adding a herb dimension to the dessert. Biting into the leaves adds a slight hint of bitterness that goes well with the dessert.
Arkadas Cafe
1 Fusionopolis way, Connexis Tower, #03-02.
Open daily from 9am to 10pm.
Tel: 6466 9918