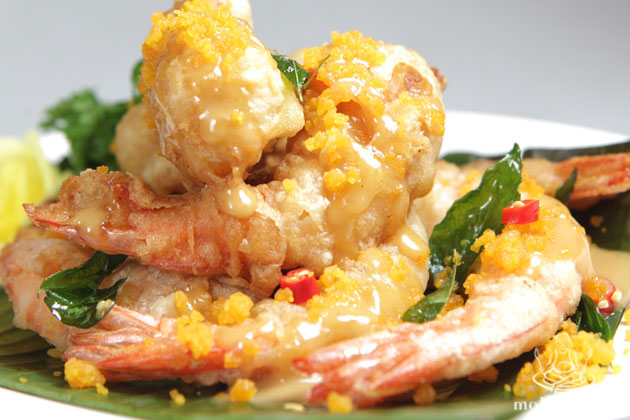 Auspicious Street Food: 9 Courses In A Go.
By Victoria Lim - Wednesday, Feb 03, 2016
Been there, done that and sad if you are giving McDonald, Kentucky Fried Chicken or Pizza Hut's delivery a ring, during the lull Chinese New Year period where almost all of your favourite makan places are closed. This is the downside of Chinese New Year. It's an oxymoron- living in a food mad city in the most popular festival and not able to get your favourite, let alone auspicious, bites for the season.
Fret not, all your good-luck chickens, prawns, vegetables, mushrooms, oysters, fish, noodles, rice, pork etc.. are available on those crucial first two to three days at  Makansutra Gluttons Bay. The hawkers are opened all through the holidays and are sacrificing (okay, advancing or postponing) their reunion meals. So, if you need your nine-course meal of comfortingly auspicious heritage street dishes by the stunning Marina Bay… here are the nine excuses being offered.
1/ Chicken 
Chicken symbolises prosperity and togetherness of the family – way back in those days, it was a ritual for family to sit and consume chicken meat together, because it was expensive. Go for Alhambra Padang's chicken satay, it's not too filling – you will have enough stomach space for more dishes.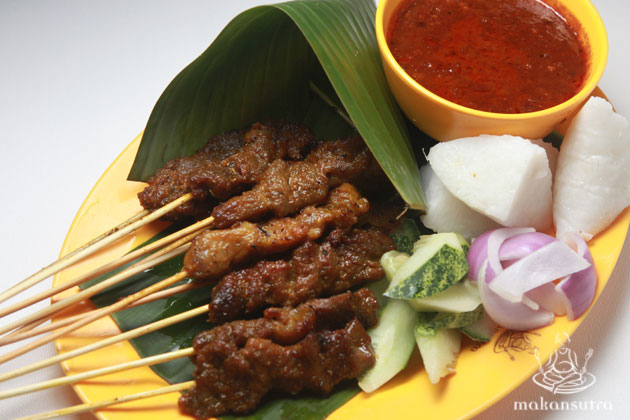 2/ Fish 
The word 'fish' has the same pronunciation as the word surplus or smooth, in Chinese. It represents an increase in prosperity. Tangle your taste buds with the spicy BBQ sambal stingray from Redhill Rong Guang B.B.Q Seafood or Thai style lemongrass fish from Kin Aroy Thai stall.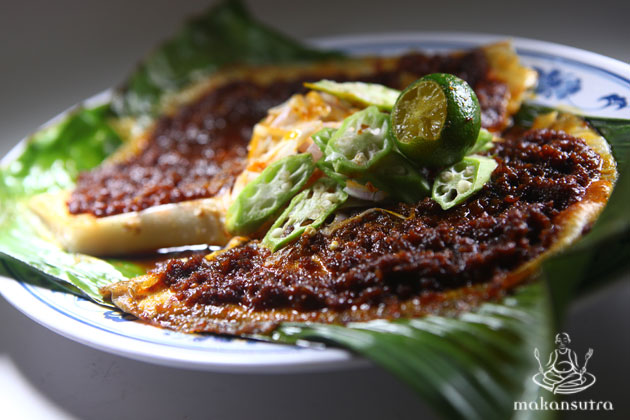 3/ Green Vegetables 
To ensure close family ties, eat your green vegetables from Hong Kong Street Old Chun Kee. The Chinese word for vegetable (choi) sounds like the word for fortune.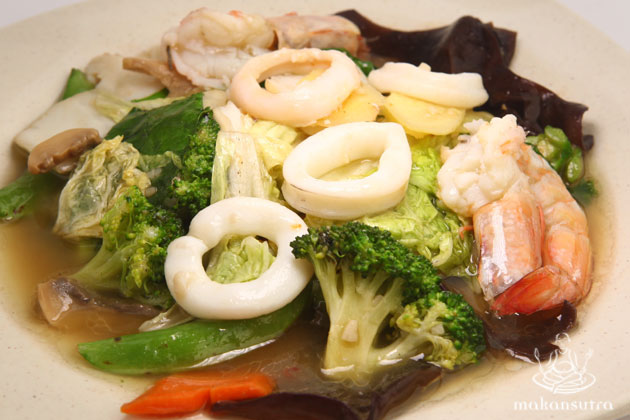 4/ Noodles 
The longer your noodles, the longer your life, according to several old folk's beliefs. Go for Hong Street Old Chun Kee's Xing-Zhou Beehoon, a plate of stir-fried vermicelli with bean sprouts, fish slices, squids, prawns and of course the addition of curry powder.
5/ Oyster 
Oysters represent good fortune and good, positiveness in life and business, due to its enunciation that sounds similar to good things in Mandarin. Get happy with the crispy oyster omelet from Soon Lee Fried Hokkien Prawn Mee.
6/ Pork 
Pork symbolises strength and wealth and having arrived – back in the olden days, if your family is rich, or when pay day arrives, there will be pork on the dining table. Spice up your dinner with Kin Aroy Thai's larp moo yang, pork salad.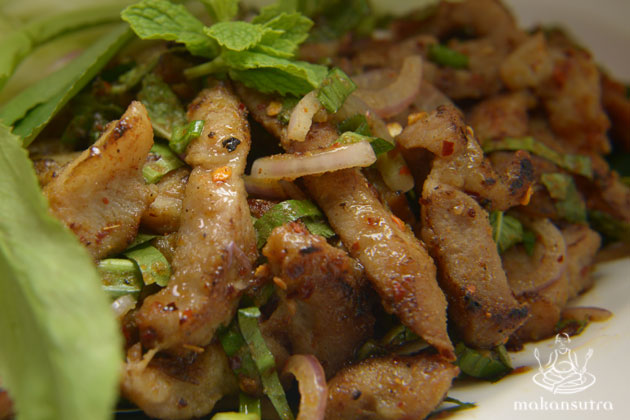 Pork salad from Kin Aroy Thai[/caption]

7/ Prawns
The pronunciation of prawns in Cantonese has a similar sound to laughter. It goes 'hei hei hei'. It signifies that people will have a time filled with laughter and joy together.  Eat Hong Kong Street Old Chun Kee's salted egg prawns that are a hit with the little munchkins.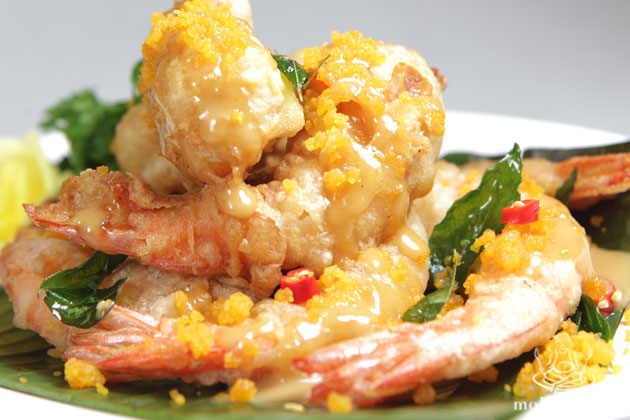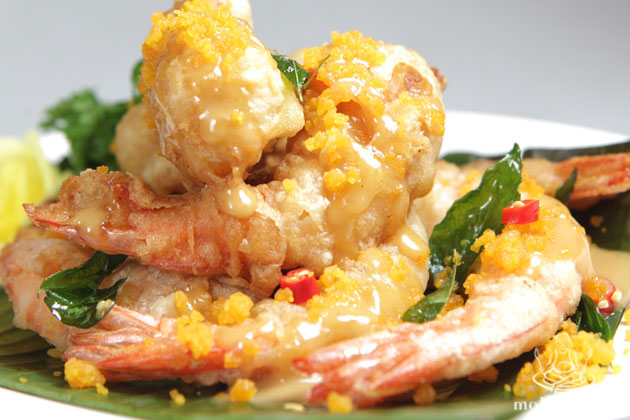 8/ Fruit Juice  
Sweets in so many ways represent a smooth sailing in life. Sugared fruits are supposed to sweeten one's upcoming year. Have a cool glass of sugar cane with a squeeze of lemon at The Gluttons Bar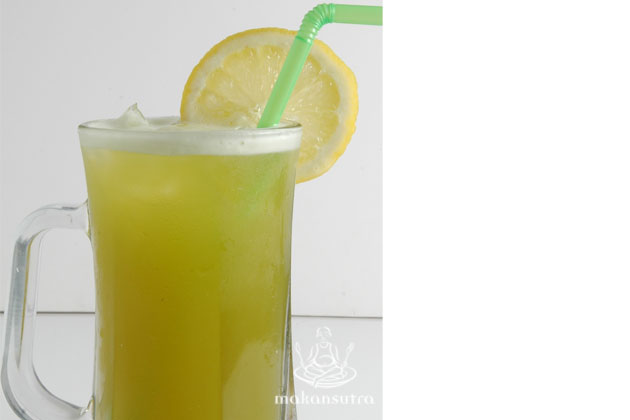 9/ Banana Kaya Fondue
The year of the monkey, what better way to appease that smart spirit than to please it with bananas.. with a sweet touch no less. The banana tempura dipped in kaya is one of the best kept secrets at Makansutra Gluttons Bay.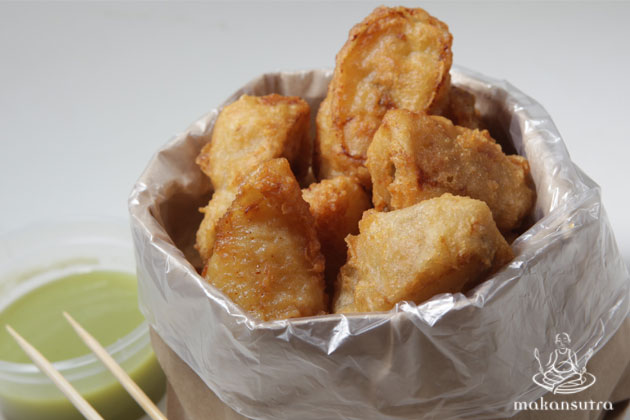 May the Year of the Monkey swing into your life and bring you sweet blessings of joy, fortune and longevity.
Makansutra Gluttons Bay 
8 Raffles Ave #01-15
Chinese New Year Operating Hours 
7-8 February, 5pm-3am
9 February, 4pm-1am
10 February, 4pm-2am
Normal Operating Hours
Monday – Thursday 5pm-2am
Friday – Saturday 5pm-3am
Sunday 4pm-1am