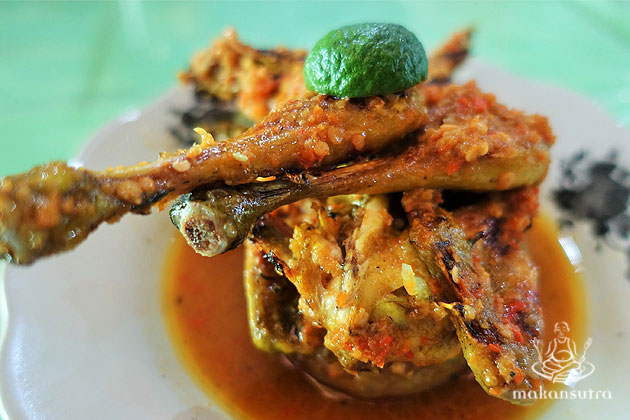 Ayam Taliwang: The Best in Lombok
By KF Seetoh - Monday, Feb 16, 2015
It may the quieter calmer cousin of Bali that's just 15 minute flight away from that magical island, but Lombok lacks behind in nothing of essence and is set to become the next better-than-Bali destination. Food wise, I think the world has only scratched Lombok's surface. Some of the better babi guling cooks have sailed across that sea and landed in Lombok's shore and are making waves with the local crowds. Arguably, the most famous dish they have is Ayam Taliwang- a sock-it-to-the-face spicy bbq chicken dish.
And appropriately so, they held a competition for the best on the land last week at the Qunci Villas on the island. It was the first time such a food competition was ever held (ironically, Singapore doesn't even have a chicken rice face-off for her national dish). 8 teams, including from the kitchens of the top 5 star hotels and humble street cafes there, competed for the honours of the inaugural cook-off.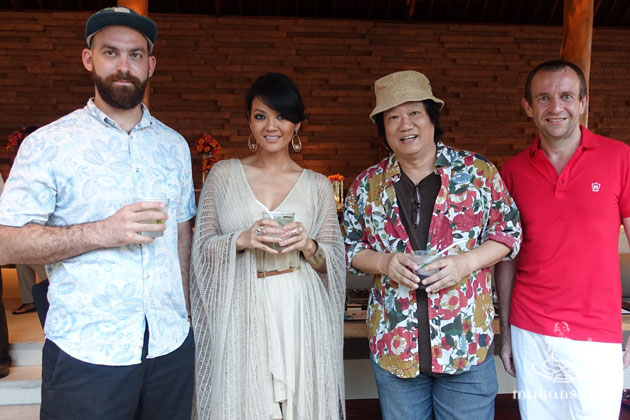 Four judges, Gilles Marx (leading French chef of Indonesia), Farah Quinn (Indonesian celebrity chef), Dave Pynt (executive chef at Burnt Ends in Singapore) and moir, made up the decision maker's team. The setting was as enchanting as the dish- marquee by the beach resort, jazz music, grills smoking away, chefs flitting about, sauce, spices, chicken parts wok and pans was the order of the evening.
I had to channel myself back to the first time I had Ayam Taliwang in Lombok last year. A taxi cabbie took me to a restaurant in town when I asked for "no tourist stuff please". Of course, there were tourists there (the informed ones) and more importantly, there were lots more locals. This Dua-Em restaurant version blew me away and that was my benchmark for the evening. It came simply plated, and you had no ideas they used three types of Lombak (which means chilli) chillies, that will explode in your mouth. It was brutally spicy, at the least.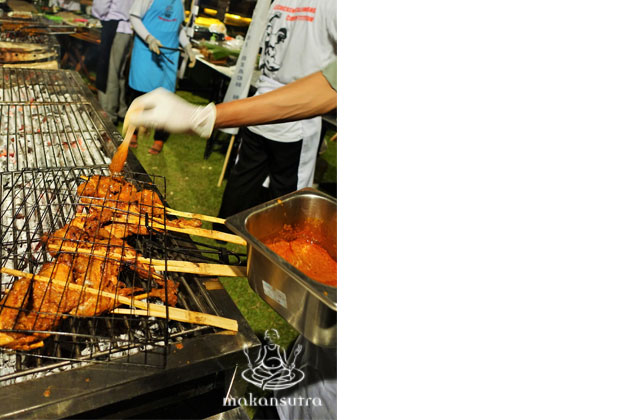 The gong struck and the show was on. First up, was a pretty version that came with a too-tough chicken (I know they like their birds tougher but this was battle hardened stuff)- I gave it a five upon ten as I usually do for the first dish in such competitions so I can adjust as I go along. The second, did not score high on the presentation scale but it won over 3 of the 4 judges for taste. Then came the five star resort's version, with all the stops pulled and plated over a smoking little claypot. It was a visual feast, but I had to remind myself this is a street born dish created with strong flavours in mind and it was not about plating and finishing. Only that other judge gave this one top marks saying "But Indonesians like style and decadence…"
Final result- entrant number three, from Taliwang Irama restaurant, which won for taste and not presentation. The Sheraton version came in at second. But my vote went to Dua Em, which I had to have again the next day. That first one eventually got adjusted to 2 points in my list.
So if you plan to hide in Lombok away from the noise of this Chinese New Year, these Ayam Taliwang awaits you. May the Year of the Ram be a robustly smooth for you.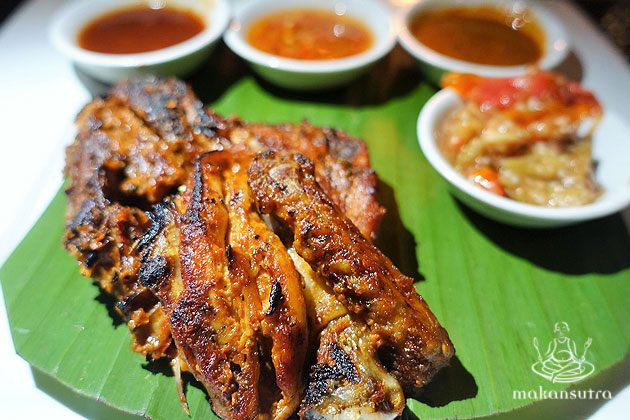 1/ Taliwang Irama
Jl Ade Irma Suryani, no , 10 Kr Taliwang,
Mataram Lombok, Nusa Tenggara Barat 83238, Indonesia
Phone:+62 370 623163
9am-10.30pm daily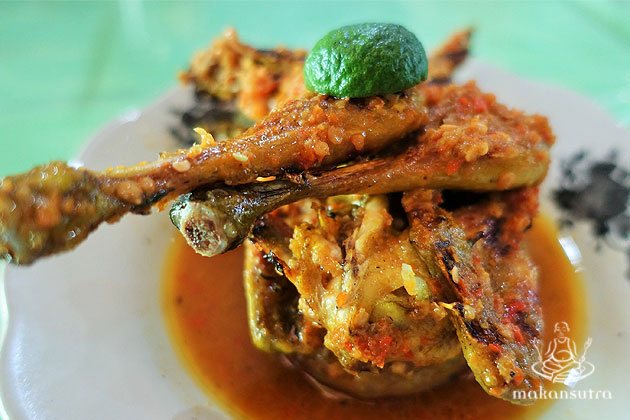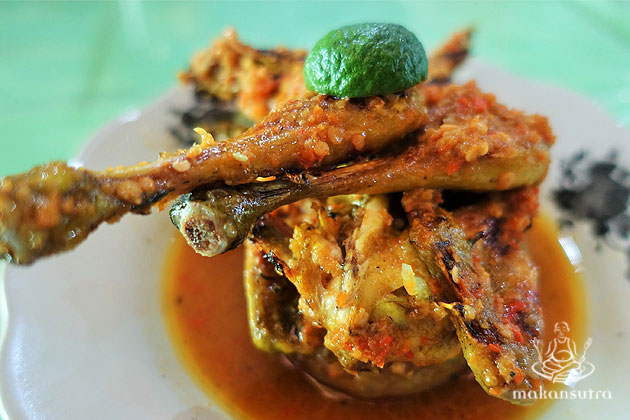 2/ Dua Em Restaurant
Jln Transmigrasi
99, Mataram Town , Lombok, Indonesia
11am-9pm daily
Tel:+62370622914