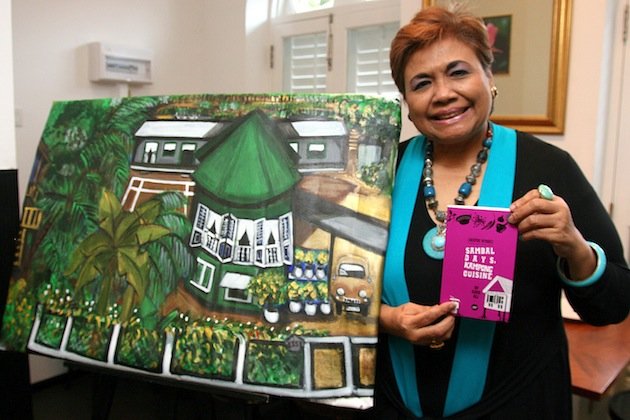 Aziza Ali Remembers Kampong Days
By Catherine Ling - Thursday, Mar 14, 2013
The spirit of "gotong royong" – mutual cooperation and helping each other in a community – is one of the traditions that the Malays value and uphold. The generous sharing and caring helped keep the community close-knit. Much of it also revolved around food. Families would help each other with food preparation especially for festive events.
Most of this is long gone. That is what Aziza Ali misses most from the old kampong (village) days.
Aziza is a pioneer of the Malay restaurant food scene in Singapore. She opened the first high-end Malay eatery in 1978, and ran it for over 20 years, winning awards along the way.
She has just released a gastronomic memoir entitled "Sambal Days, Kampong Cuisine" filled with nostalgic tales of life in the 1950s and '60s, lovingly peppered with descriptions of food, ingredients and cooking styles from back then, many of which seem to have disappeared or changed today.
"There are many Malay dishes that don't get much limelight, including naturally healthy dishes that use very little oil," says Aziza. She hopes to share her knowledge and help educate others on the lesser known aspects of Malay cooking. Recipes are included for some of these dishes.
Aziza Ali Remembers Kampong Days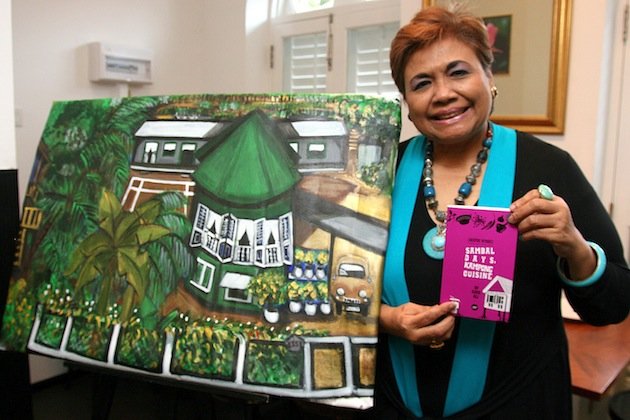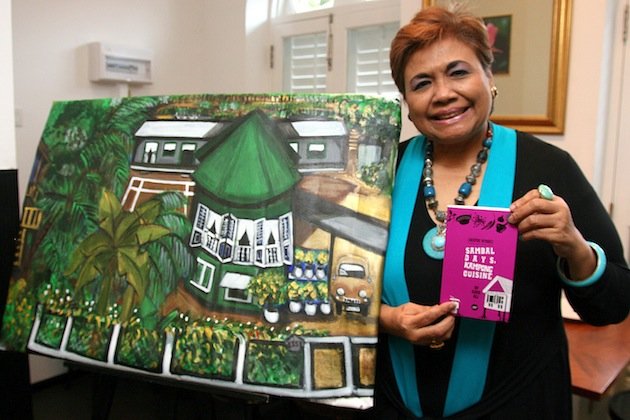 The dish she misses most is botok-botok – ikan tenggiri (spanish mackerel) with spices and herbs steamed in banana leaf for three hours. The fish would remain firm despite the long cooking time, as it was protected by the leaves.
Aziza fondly remembers growing up in the Radin Mas area, at the foot of Mount Faber. It was a boisterous 13-member household, often interacting with neighbours of various ethnic backgrounds. In the simpler days, cooking and mealtimes were much more elaborate. No one thought much of putting in five hours just to prepare some kueh. And yet her mother was equally able of whipping up a feast of five dishes within an hour.
"My father often entertained at home, and I think that gave me a good foundation as a restaurateur, because of the experience of cooking for and serving big groups of people."
But today, the scene is very different.
"People don't cook anymore. They eat out," says Aziza. "They have beautiful and expensive kitchens, but they buy takeout."
She stresses the importance of keeping some of the heritage alive at least. "It all happens at home. The older generation takes pride in cooking and passes down the skills and recipes to the next."
The younger generation may not have time or patience for elaborate recipes, but it is still important to know some. "Cook at least one dish every day; you can buy the rest," she says.
Shortcuts in cooking not only plague home cooking, but also commercially available Malay food as well. She laments that the new generation seems more willing to compromise taste for convenience.
People's tastebuds have also changed over the years. Today, Malay families prefer other cuisines when they eat out. There are now choices for halal Japanese, Chinese, Vietnamese and Western food.
Aziza has had a vibrant childhood and colourful career. She doesn't regret anything. "All the challenges I faced have shaped me to be who I am today. I'm more tolerant, understanding, and wiser. Life has been good to me. At the end of the day, I always look back at my blessings and thank God for everything I have."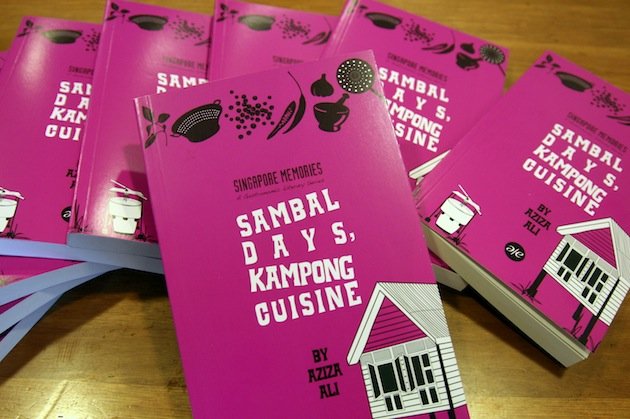 "Sambal Days, Kampong Cuisine" is available for S$15 at most bookstores in Singapore