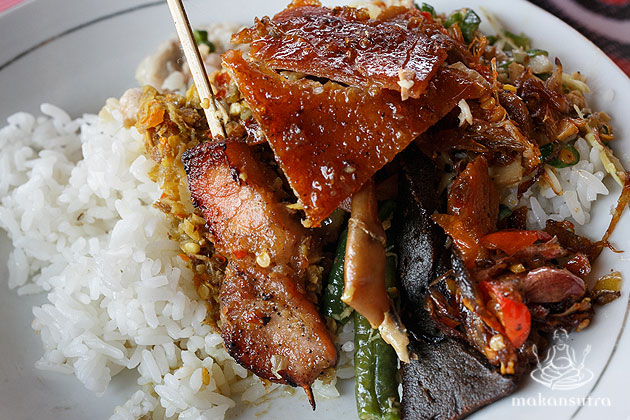 Babi Guling: A Babi Party in Bali
By Marchellinus Hanjaya - Wednesday, Dec 10, 2014
Although pork is not a common choice of daily meat in Indonesia, it doesn't mean we can't have a Gaul party like what Asterix and Obelix did. Several region that have a population that leans towards halal food, also offers some mean pork dishes for the minorities.  Hinduism is the main religion in Bali, Indonesia (one of the largest Muslim nations in the world).
Perhaps, the most iconic dish in Bali is Babi Guling, the Balinese roast pork. It is a very popular dish among the locals and especially the tourists and travellers. It's so easy to like it, as it's a comfort food that's very affordable, bordering on cheap (depending on where you have it). As long as you can handle some spiciness, you have nothing to worry about.
It's all thanks to Base Genep, the spice mixture or bumbu that's used in Balinese cooking. Just like masala to Indians, which is not just about the taste but the principles behind creating the main key ingredients. You can find shallots, galangal, lesser galangal, lemongrass, Indonesian bay leaf, and candle nut. All of these spices create an aromatic and flavourful paste that's used on most Balinese cooking. The most recognisable contrast would be the aroma of lesser galangal, and that is what beautifully perfumes that awesome platter of Babi Guling.
The cooking technique is not so complicated. It's a simple ancient way of cooking that they inherited from their ancestors. You just need patience. After rubbing and stuffing the whole pig with spices, they slowly roll it over wood fire for at least 5 hours, while applying coconut water regularly to caramelise it till the skin gets that crackly and beautiful glimmering golden brown hue. This is when the heavens open up and even fearless food TV evangelist Anthony Bourdain was almost speechless (which is rare) when he tore into this fascinating crispy roast pork and marvelled at the feast.
When cooking process is done, they hand peel the skin and store it separately to keep its crisp, cut all the meat into bite size chunks, separated from the fats. Each restaurant has its own style on combining the other side dishes to plate a complete dish. Some will offer jukut urap (mixture of sliced vegetables and seasoned grated coconut), lawar (cooked thin sliced coconut with lard), juke ares (banana stem soup), and/or urutan (balinese pork sausage).
Several well-known places in Bali have been selling this dish for ages and it's a favourite of their loyal die-hard fans. Their quality is quite consistent (with some slipping up when the crowds are overwhelming) and they set high standard on everything – including the price. Yes, you read it right. Some of them are priced unjustly high, but you have a choice also at the local warungs that offer it affordably.
If you are heading there this festive season, here are some picks of the best Babi Guling gems in Bali:
Babi Guling Ibu Oka
‪Jalan Suweta/Tegal Sari No. 2, Ubud, Bali
+62 361 976345
Note: don't forget to come early and order extra skin. Very touristy and crowded.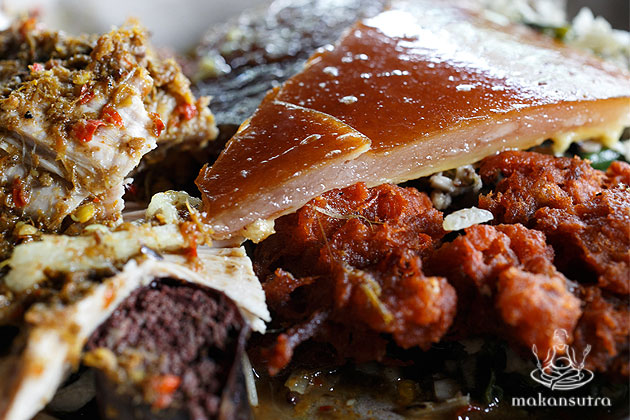 Babi Guling Pak Dobiel
‪Jl. Srikandi No. 9, Nusa Dua, Bali
+62 361 771633
Note: most balanced seasonings compare to the others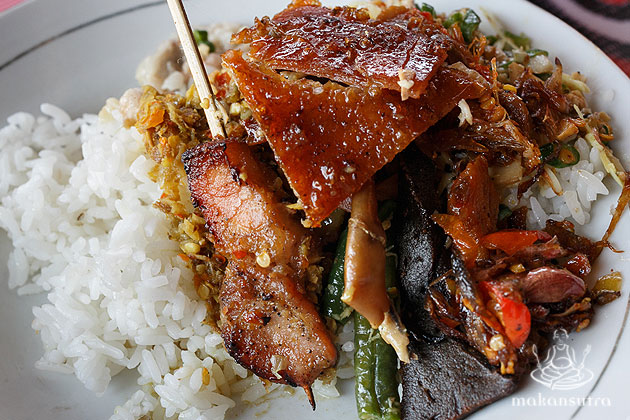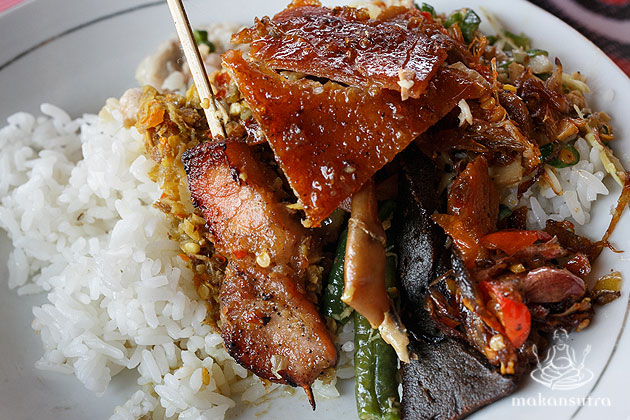 Babi Guling Pak Malen
Jalan Sunset Road No. 5, Seminyak, Kuta, Bali
+62 361 7452968
Note: come early, prepare for the spiciness
Babi Guling Bakas
Jl By Pass Ngurah Rai, Nusa Dua, Bali
+62 361 777142
Note: extra bacon is a must! this is the only resto that provides Balinese bacon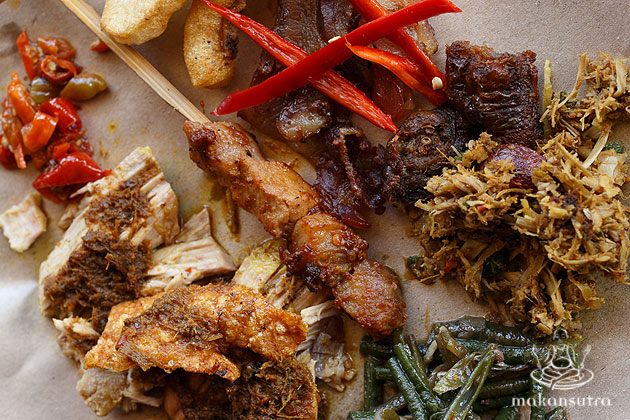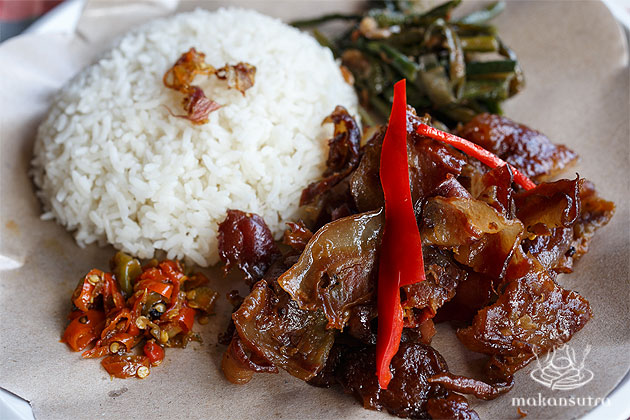 Babi Guling Chandra
‪Jl. Teuku Umar 140, Denpasar, Bali
+62 361 221278
Note: the less spicy version, perfect for who can't handle it