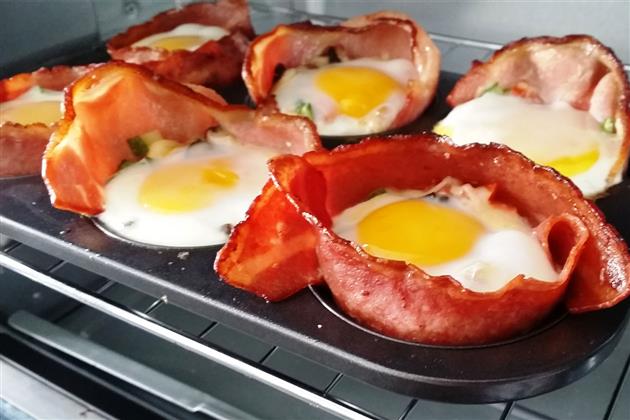 Bacon Ah Huay for Mother's Day
By KF Seetoh - Sunday, Mar 09, 2014
If your mom is a foodie and loves the Mother's Day attention you are about to shower on her, then, think beyond that appreciative mummy's day set meal at one of those charming restaurants you are about to take her to.
Give her flowers, one that she can happily eat… for a breakfast surprise. Bacon, eggs, baked beans, curry, greens and roti are all stuff that has become comfort food to us. Blame or praise the English colonial heritage if you must but these days, even Chinese aunties are offering bacon and eggs all day breakfast sets at hawker centres for $4.50 a pop.
So, here's the plan – make your great mummy a flower for breakfast, a bacon flower, and accent it with local flavours and textures to lend Singaporean-ess to it. I found this recipe idea online and felt I should have a local take and name on it. They call them bacon bowls and even bacon cupcakes in the US.
I shall call this the Bacon Ah Huay, or Ms Bacon Flower (since we like things we can call our own).
Bacon Ah Huay or Ms Bacon Flower
Ingredients
One egg
One slice of bread
½ tbsp of chopped cucumbers (crunchy part only)
½ tbsp of chopped mushrooms (shitake)
½ tbsp of chopped tomatoes
Two slices of bacon (turkey bacon if you like) Salt, pepper to taste
A slice of French loaf Curry or baked beans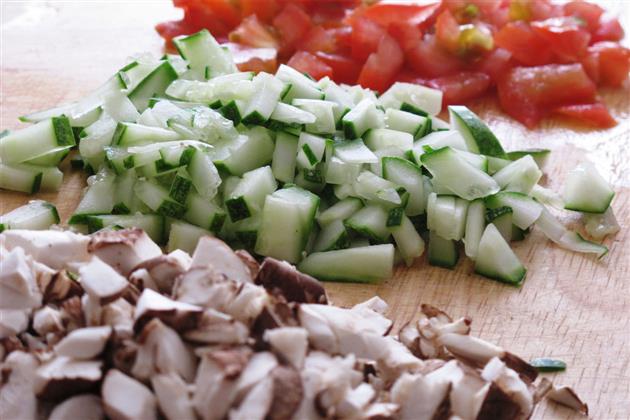 Method:
Lightly pan fry the bacon (for about 40 seconds) till it gets a warm golden colour and set aside. Next, in a muffin maker mould, cut a piece of bread to fit the little round base. Then line the sides with two slices of bacon so it sticks out of the mould (you now begin to see the "flower" taking shape) Next, spoon the cucumbers, tomatoes and mushrooms over the bread. Finally, crack a raw egg over gently so it does not spill out of the "flower". Repeat and make as many flowers as you like on the muffin mould.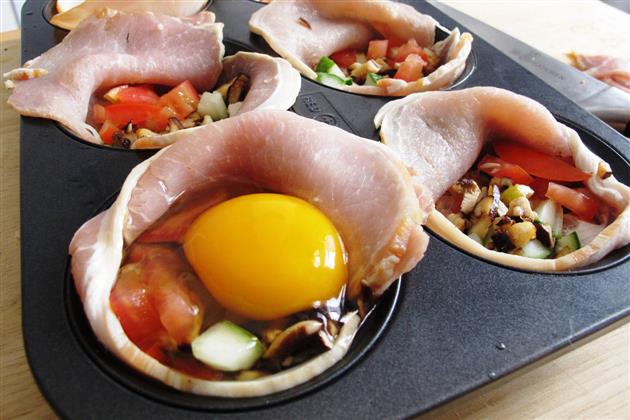 Preheat the oven to 200 degrees. Slowly place the muffin rack of bacon flowers in and bake for about 5mins (watch that the yolk do not overcook). Do not spill the wobbly eggs at the stage. When done, remove, serve it with a slice of buttered French toast and a portion of store bought chicken curry (or baked beans if she cannot handle spices). Add salt and pepper to season the Bacon Ah Huay.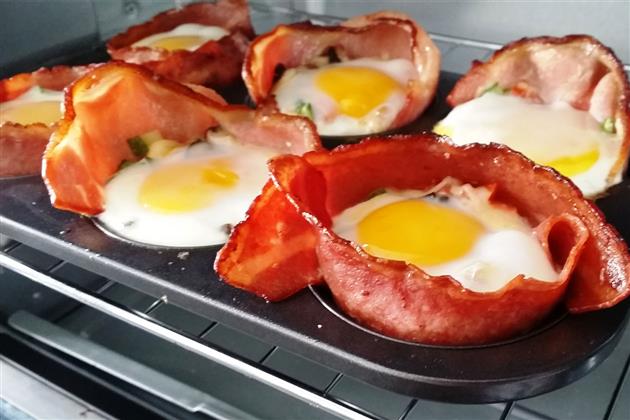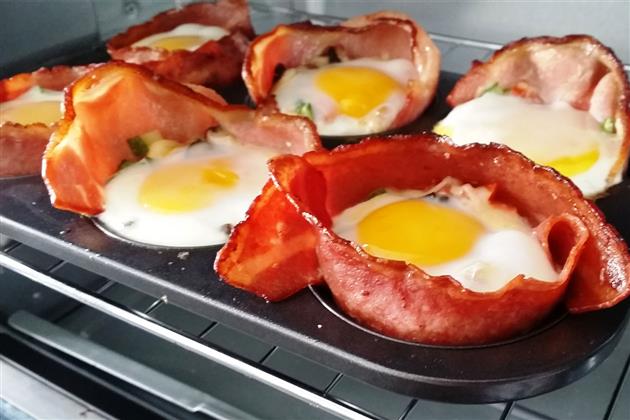 And remember to say: " I love you Mummy and Happy Mother's Day.", when you are serving her breakfast in bed.