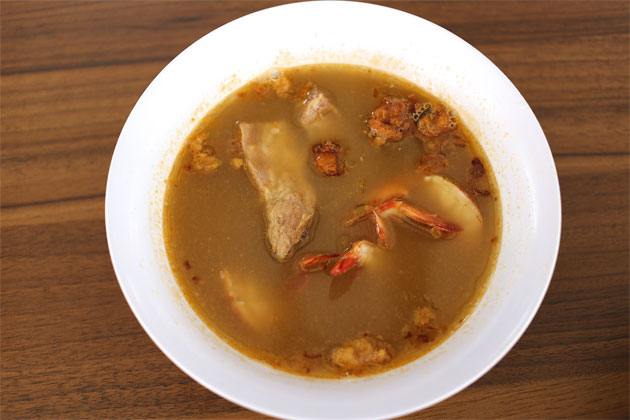 Balestier Market: A Minor Resurrection of Long House Stalls
By Cecilia Joven Ong - Tuesday, Jul 22, 2014
The Long House was originally a hawker centre outside the old Jalan Besar Stadium before it moved to Upper Thomson, when the Stadium was undergoing renovation in 2000. These stalls had to move again fourteen years later when the prime piece of land they sat on was acquired for commercial developments in April this year.
So, where have they relocated to now?
Bugis Street Chuen Chuen Chicken Rice, Ah Hui Big Prawn Noodle, Boon Pisang Goreng, Sha Sha Nasi Padang (Ruman Panjang Nasi Padang), Balestier Thai Cuisine and Herbal Soup (Long House) have moved to Balestier Market.
Soon Kee (Boneless) Lor Duck Rice, Te Wei Popiah & Rojak, Lucy Pang Yong Tau Foo, Long House Hawker Delight and Best Western Pasta & Grill have moved to Broadway Coffee Shop near Jalan Besar Stadium.
The rest, sadly have decided to call it a day.
We checked them out at
The Balestier Market
411 Balestier Road
Hours (in general): 9am-9pm
I went on a weekday to Balestier Market to check out these stalls during lunch. 
Bugis Street Chuen Chuen Chicken Rice is still serving roasted and white chicken rice with side dishes like chicken feet and Ipoh beansprouts. When asked, Madam Yong Fong, 64, mentioned that her business has been good so far, with some of her regular customers returning.
A regular chicken rice set with Ipoh beansprouts is reasonably priced at $5.50. A generous amount of Ipoh beansprouts and an equally good portion of roasted chicken are served with fragrant chicken rice. The crunchiness of the beansprouts complemented the allure of the roasted chicken very nicely. It tasted the same as I've always known.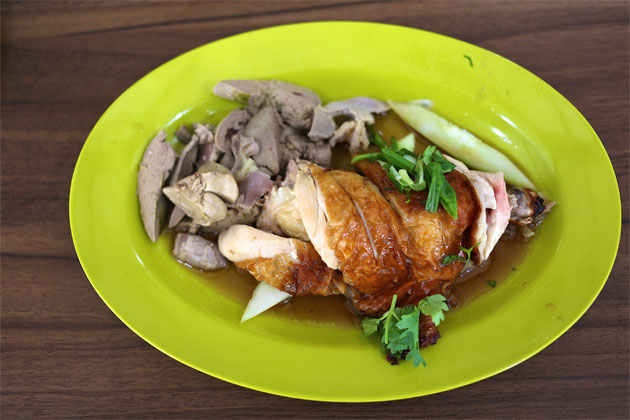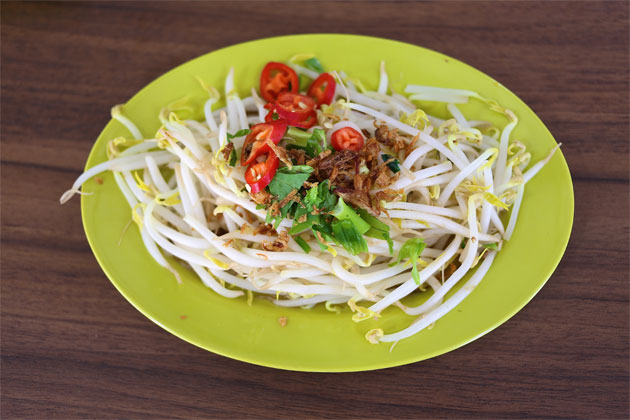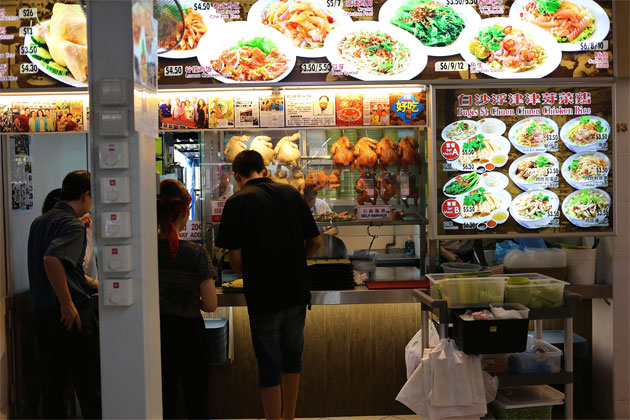 Ah Hui Big Prawn Noodle moved to Balestier Market and diversified their business further by opening a fishball noodle stall and serving street delights like Fried Kway Teow ($3.50/$5.00), Fried Carrot Cake ($3.00/$5.00) and Fried Oyster($5.00/$8.00). Mr Tan Ah Hui, 68 mentioned that the rental is much cheaper here compared to at Long House.
Their business seemed quite good when I was there. On their menu, Prawn Noodle with Pork Ribs, well-cooked yellow noodles served with pork ribs done to the right softness with pieces of fresh halved prawns, is now at $5.  The soup has an intense flavor of prawns with bits of pork lards added to enhance its flavor further- just like how it was.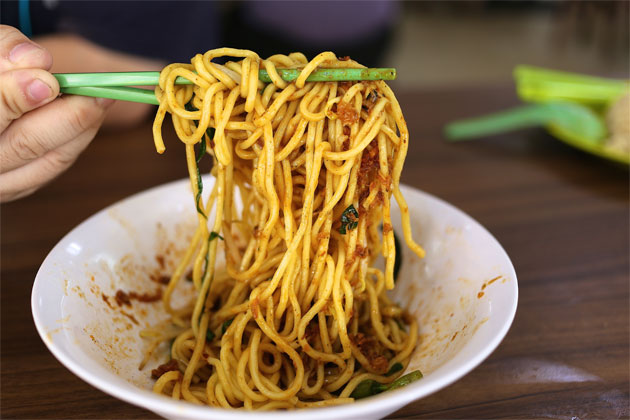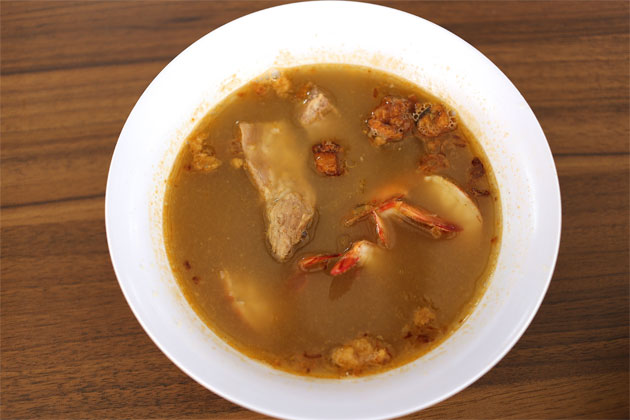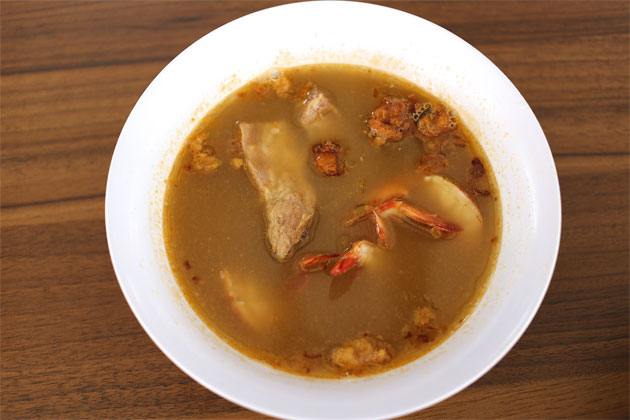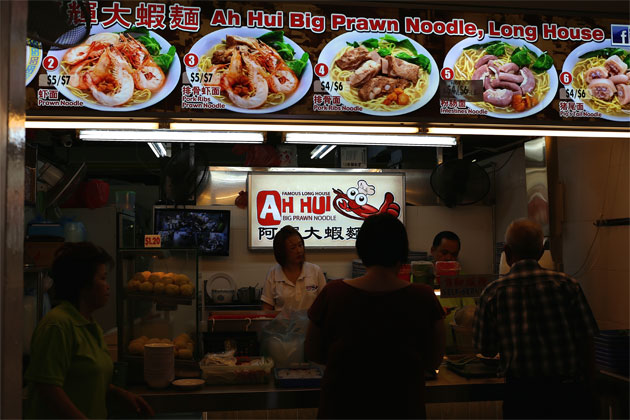 Boon Pisang Goreng (Makansutra-rated) is well-known for its Fried Goreng Pisang and other snacks like Sweet Potato, Nian Gao + Yam, Curry Puff, Tapioca and more. Their business seemed a little quiet during lunch (not a lunch but tea break and snack item). My usual favourites are still the Fried Goreng Pisang (0.90 cents) and Fried Sweet Potato (0.80 cents).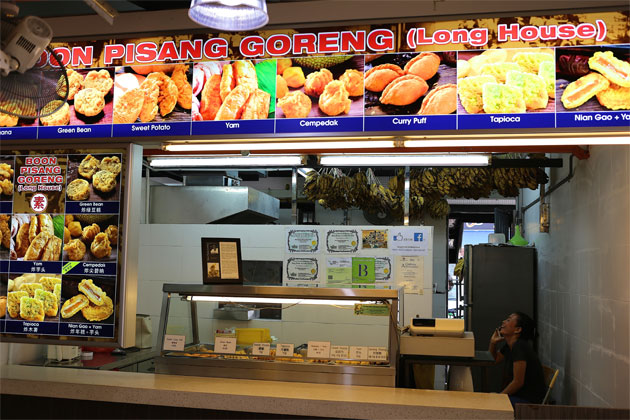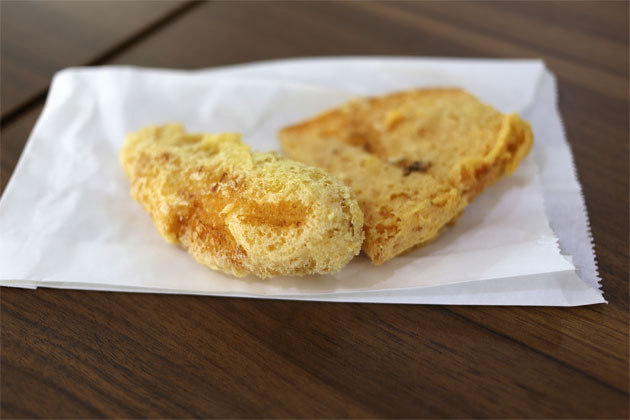 Sha Sha Nasi Padang was formerly the Ruman Panjang Nasi Padang at Long House. Madam Sha Sha is still the cook there. Other than Nasi Padang, they are also serving Mutton, Chicken and Beef Satay at 80 cents per piece with Ketupat ($1.00 per serving). Their prices are a tad steeper than usual, and it may turn some customers away.
Balestier Market is generally more airy, spacious and equally convenient by public transport (better by bus or cab as the nearest Novena MRT station is not a walkable distance away). There are only limited street side car park lots.
A new beginning awaits and life goes on right at Balestier Market.