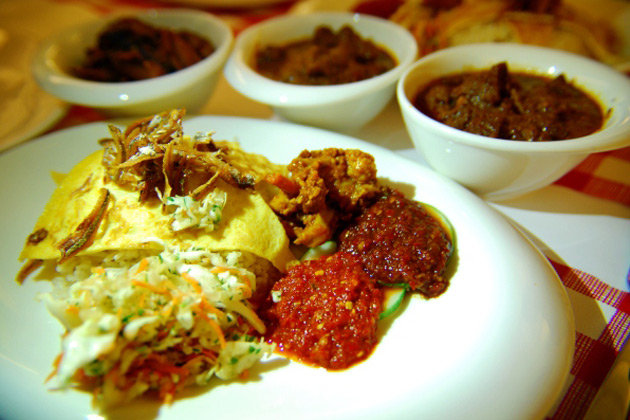 CLOSED- Barrelling away from just Nasi Lemak
By KF Seetoh - Tuesday, Sep 20, 2011
I walked into their spanking new café and saw this funky auntie, dolled in chef gear with a songkok style black chef hat and figured… That must be Madam Tan. They began their nasi journey with a humble hawker stall at Maxwell hawker centre in 2009. Sambal lemak aficionados at our Makansutra web pages began to pen good words about Madam Tan's Nasi Lemak. They raved about how she even offered a Nonya inspired pork confit (like spicy dry pork pongteh shreds with five spice powder) among the usual chicken and fish. Makansutra even accorded them a "divine" five chopsticks (or two and a half pairs) rating in its 2011 edition. But sadly, before the ink on the certificate was dry, Madam Tan's hawker stall closed shop and went into hibernation.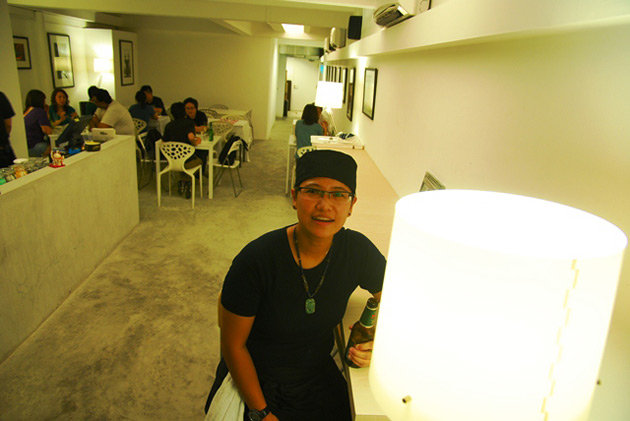 "That auntie you saw is actually my auntie. I am Madam Tan," confirms boss Shen Tan, looking like it's at least a good 20 years before you can consider calling her auntie or madam. "Imagine if my outlet then was simply called Ms Tan – that would not command as much respect, right?"
At once I was reminded that Shen was a former event director for an international finance magazine that organises mega events around the world every year. She gave it all up to pursue her dreams on the F&B planet. "That was all about branding and it kinda worked." Her event director days were also where she honed and refined her palate for nosh and fine liquids as "the extensive food tasting and entertaining was ridiculously fun." In August this year, Shen converted an office into a nasi lemak café with an extended menu with a funkier name: Wok and Barrel. She sells nasi lemak and whatever she cares to, calling it a "Mod Sin" restaurant, including Western fare. "Hence the Barrel name" she says. The place has a clean, concrete look and feel, warmed with Ikea-style stand lamps and a gloriously sunlit glass-covered atrium in one corner. The menu, on one page, proudly touts the new nasi lemak offering and on the back, it's a rojak of what they like to offer, including a grilled grade 5 Wagyu beef with rocket leaves, fries and a "repositioned" Bak Chor Mee Pasta.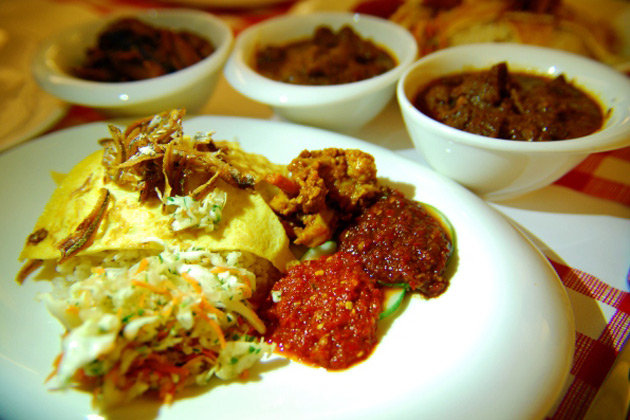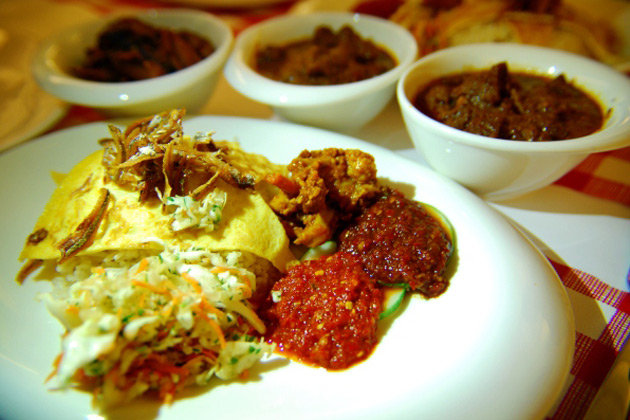 For the nasi lemak rice, with the first bite, the richness comes through. "We use fresh, not canned, coconut milk," Shen says, and the basmati grains are fine and softly al dente. But it's weak on that pandan fragrance and that diligent hint of salt in it, not quite what we originally gave them a 5-chopsticks rating for back then. As for the curries – chicken, mutton, fish and even rending – are well- rendered, with all the generous pre-requisite spices intact. The meats are not overdone till cardboard-dry. But it doesn't bite me. It's like those at a five star hotel outlet with good local food. Order her basic $1.90 nasi lemak set and it comes with two types of sambal (sweet and a spicy version), achar, coleslaw-esque salad, egg, ikan bilis and cucumbers. Then you seek out the meats and curries separately (from $7.90-$9.90)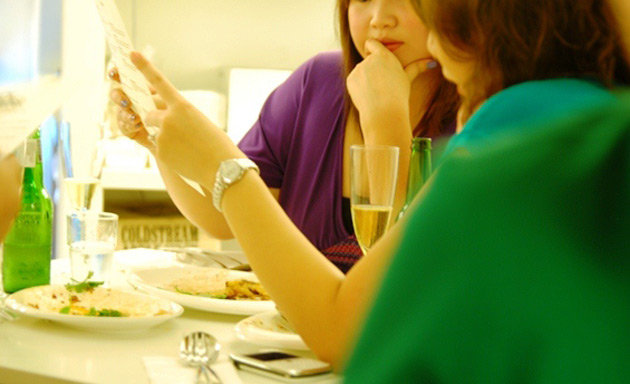 The Crispy Chicken Sandwich ($12.90)is not for the faint hearted. A whole chicken chop is deep fried and sits between two thin pieces of their own-made ciabatta bread with greens and mayonnaise. Very frontier-food looking. Her "secret 24hr marinade" did not come through upon that first chomp but it had all the basic pleasures intact. One dessert that stood out was the Shendol, Shen's clever me-me-me pun on chendol. She doused Gula Melaka over coconut panacotta with red bean ice cream. A nice new take on chendol, but with similarly pleasurable sensations.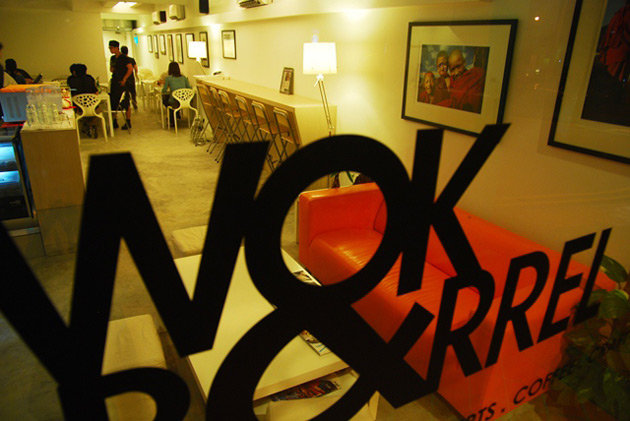 We'll let all that marinade and lemak settle before we descend for an updated Makansutra rating in our next edition.
CLOSED
The Wok & Barrel
13, Duxton Hill
Tuesday –Saturday 11.30am-10pm
Sundays- 11.30am-4pm
Tel : 6220 0595