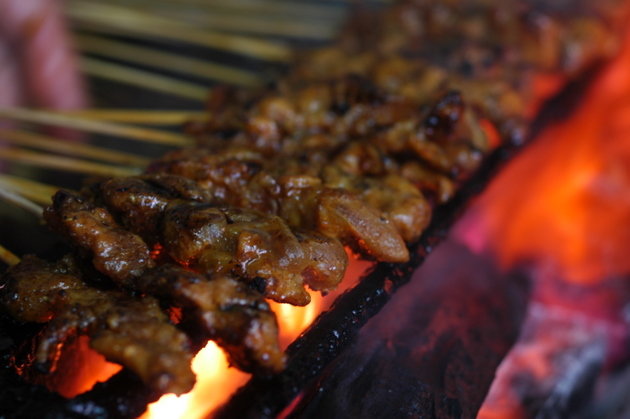 Baywatching with Satay
By Tris Marlis - Monday, Jan 28, 2013
How many of you had the privilege to experience the Old Satay Club? The whole Padang was scented with fumes of grilled satay, the low benches, stools, wooden boxes as tables and a big pot of peanut sauce for dipping. It was a gathering ground for families, music bands after gigs and fellow hawkers themselves. After decades of fond memories, the Old Satay Club was forced to demolish for development in 1995 and the 28 satay stalls were eventually scattered around the island, some to Pasir Panjang, Sembawang and even Gluttons Bay at the Esplanade.

Many have tried reviving that nostalgia, where folks get cajoled into seating at whichever stall that charms with their touting approaches, where you eat a stack of the freshly grilled skewers – smoky and piping hot and in bunches of 50 or 100. And when you are done and dusted, they count how many sticks are left, not the sticks used (a clever practice to deter those that make sticks disappear into the bushes midway through the meal). The recently opened Satay by the Bay is the latest attempt. The 2,000sqm set up at Gardens by the Bay can accommodate about a thousand diners, and feature eight pushcarts selling satay, although a far cry from the hustle and bustle of the 28 stalls back in the day the old Elizabeth Walk Satay Club.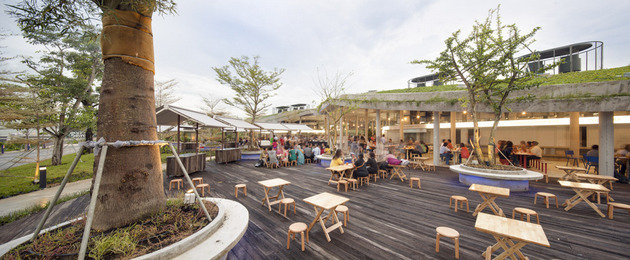 "We have a satay stall from East Coast and a few manufacturers like Leo Satay. We are talking to someone from Old Satay Club, but not confirmed yet," says Mr Alex Neo, managing director of Planar One & Associates which runs the place. Not all the stalls are fully occupied at press time.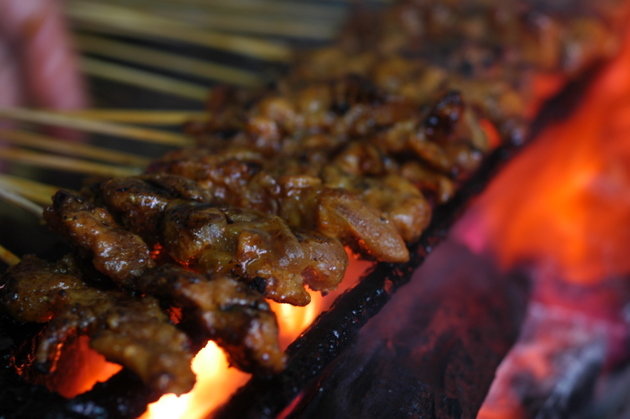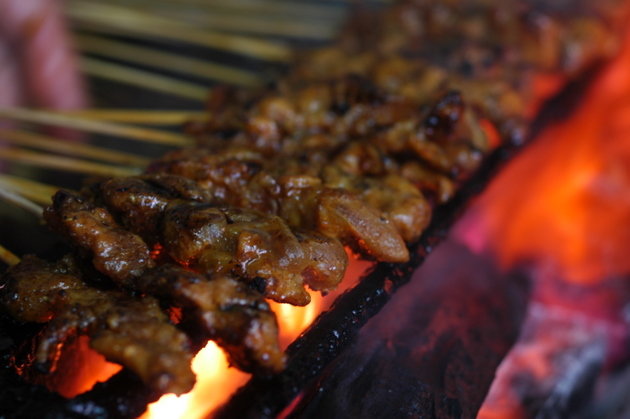 Besides the local meat skewers, Mr Neo adds, there will also be others stalls selling foreign delights, from kebab to ayam penyet and a bistro. Hence, while there might not be the "abang-abang" (brothers) with songkok (headgear), it has a rustic look with rooftop covered by plants, high ceiling fans and accompanied by the captivating Marina Bay Sands and the city skyline. What the eatery promised is to provide a more affordable dining option around the area for family and friends gathering.

Gardens by The Bay 18 Marina Gardens Drive Singapore 018953, Tel: 64206848 Satay by the Bay is part of the 13 planned food-and-beverage spaces across the garden development called Bay South Garden. Shuttle bus will be provided to pick up diners from Marina Bay MRT station, Shenton Way and Cecil Street starting February. Current operating hours is from 8:00am to 11:00pm.