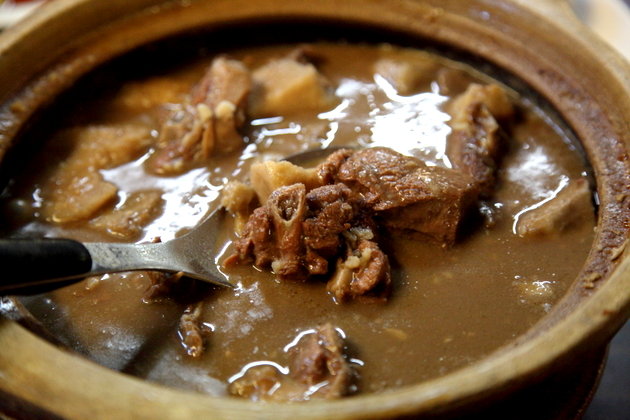 Beach Corner Restaurant: Hainanese by Ferringhi Beach
By CK Lam - Friday, Jul 05, 2013
The Beach Corner Restaurant located in Batu Ferringhi, Penang, has a food menu full of Hainanese favourites. Nothing beats starting off the meal with their signature Choon Pheah (spring roll). The crispy spring roll is deep-fried golden brown and choked full with yam bean, carrot, cabbage, mushroom, meat, prawns and chives. The best way to eat the Choon Pheah is by adding in some Worchester sauce spiced up with rings of red and small chili padi.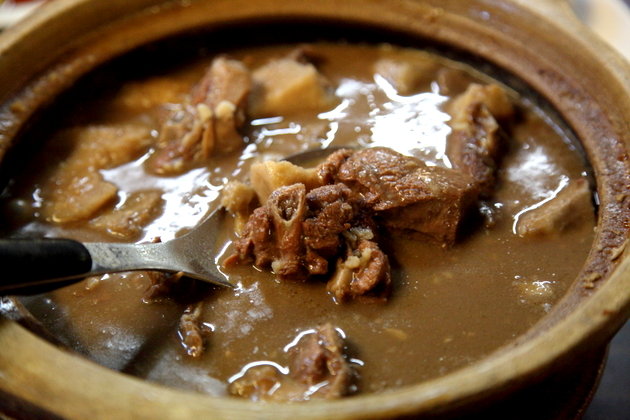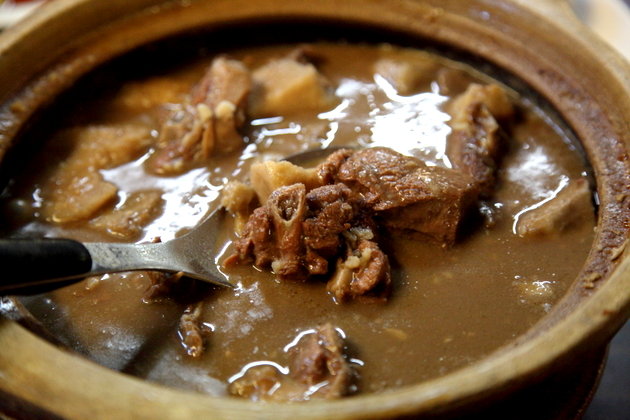 Next is the Yam Duck, served steaming hot in a claypot. The combination of yam and duck is proven to be a hit in the Hainese cuisine. It is braised for several hours with yam, ginger and soy sauce, until the duck is fork tender and yam is velvety creamy, soaking up all the robust thick broth.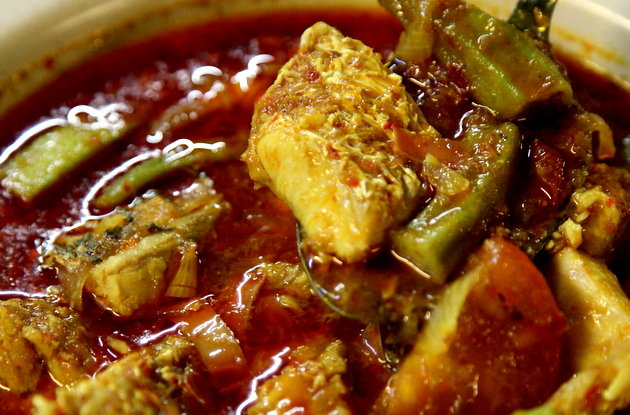 The Assam Fish Gulai is another specialty dish at Beach Corner. This curry dish prepared with fish belly, onions, tomatoes, lady fingers and a variety of spices – packed a bunch of fiery heat and flavors. The full-bodied fish gravy with plenty of refreshing bunga kantan (ginger flower bud) calls for additional serving of rice.
Other meaty dishes not-to-be-missed is the Belacan Fried Chicken Wings and Hainanese Roasted Lamb served with lady fingers. The Stir-fried Kangkong (morning glory) with sambal belacan is also a popular choice. Cooked with generous serving of prawns and pungent aroma of fermented shrimp paste, this spicy dish is however on the oily side.
Beach Corner at Batu Ferringhi is a great place in Penang island for Hainanese cuisine. They have both indoor and outdoor dining area, but we would recommend you to take a sit under one of their many huts on the seaside with a view of the beach. There is also a kebab stall sharing space in the restaurant, noted as serving pretty good grilled meat too.
Beach Corner Restaurant
72D Jalan Batu Ferringhi (Beside Tarbush Restaurant), Penang.
Tel: 04 8811867 or 012-4729113
Hours: (Lunch) 12pm- 2:30pm, (Dinner) 6pm- 9:30pm (Closed on Wednesdays).