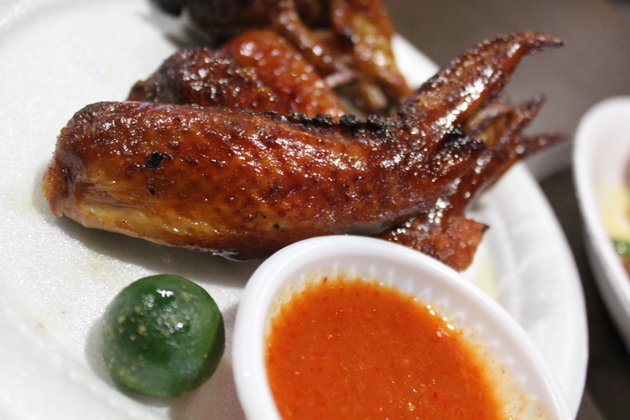 Beer Chow at East Coast Lagoon
By Tris Marlis - Thursday, May 02, 2013
An avid beer lover would tell you that beer goes well with all kinds of food, but pleasant ambience and great companion enhance the experience. Perhaps that is the reason why we are willing to pay double for a pint of beer and 15 dollars for a bucket of chips at fancier bar. However, that designer couch and stuffy service doesn't help to make your beer colder and the company warmer. We suggest you go loco with the original beer and food experience that the Ah Peks and uncles have enjoyed all these decades at local makan spots. This new series gets us to pair beer with food synched with a local atmosphere.

Hawker centres and coffeeshops have great ambience too (often minus the air-con), a great range of booze and if you are lucky you might catch some patrons spontaneously belting a couple of tunes, like a juke box that's fed with beer instead of coins. Other things that fancy bars can't beat the hawker centres are the price, ample seats, choices of food and the true blue local feel. Here are some of the better 'bar food' we find in East Coast Lagoon food village (1220, East Coast Parkway, Singapore):

Start with a glass of ice cold lager, the perfect thirst quencher in a hot and humid weather. The bubbly lager also works great to cut the richness of fatty food, such as this crispy prawn fritter (more like a pancake) from Leng Heng. The crispy outer crust and the crunchy bits of prawns and daikon filling remind us of pizza without the extra carb. Dip it in the chilli sauce and cleanse your palate with a gulp of beer for a refreshing aftertaste. Leng Heng BBQ Seafood & Claypot Deluxe, #5&6.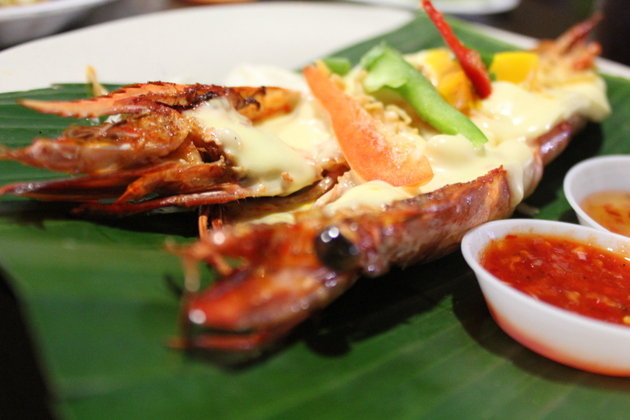 Lager or ale also goes well with cheese. This dairy-based product is not commonly seen in our food scene, but hawkers have been experimenting with it, and the result is great (think cheese prata and cheesy meatballs). This seafood stalls offers luxurious grilled lobster with cheese, and they can also do it with prawns. It is sweet and savoury with a tad of savoury tang from the cheese. The best part is the four different sauces that come with it: sweet chilli, garlic chilli, belacan and mayonnaise.Stingray BBQ Seafood, #43.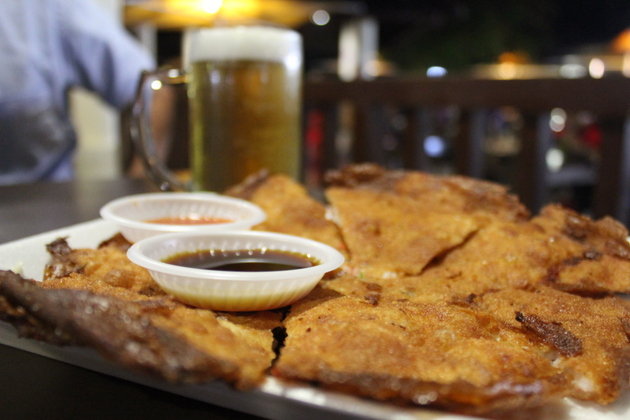 The ultimate bar food will always be chicken wings, in any form – buffalo, har cheong kai, Korean style with sweet soya sauce, simply fried, or our favourite – grilled. The juicy meat, slightly crisp skin and brittle bones are some of the reasons why chicken wings are the most beloved finger food. Squeeze some lime juice over the wings to complement the acidity of hops in beer. Ah Hwee BBQ Chicken Wings, #14.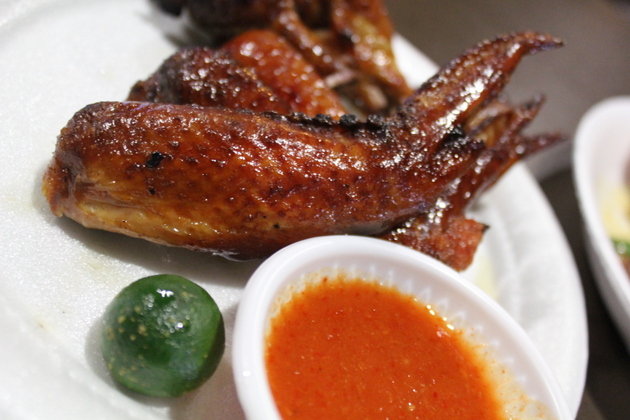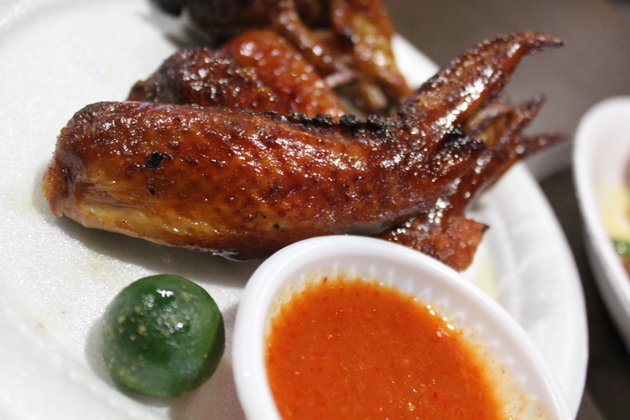 If you prefer dark beer, it is said that heavy beer should be paired with heavy food. Dark beer, such as stout, has bitterness that balances sweet food. Oyster omelette is one of those dishes that is heavy in grease and yet comes with natural sweetness of oysters. Oysters have had a long association with stout since the 18th century, and it is commonly enjoyed together. Song Kee Fried Oysters, #15.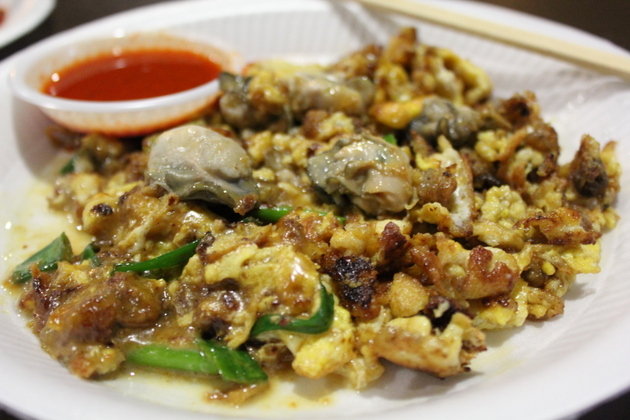 You might want to end your dinner on a sweet note. These skewers of yakitori are drenched and grilled with sweet-savoury teriyaki sauce. Choose from mushroom, eggplant, asparagus, or meat options, such as bacon wrapped enoki and chicken wings. The sweetness of the sauce works great with stout too. BBQ King Tabetai, #32.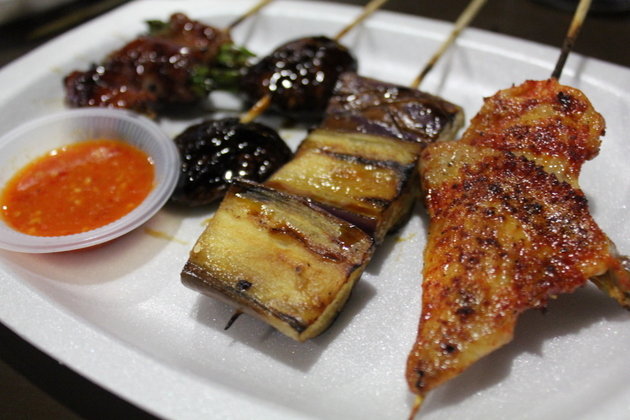 Besides these five, there are 58 other stalls in East Coast Lagoon food village, and not to mention the other 106 hawker centers plus the thousands of coffeshop stalls in Singapore. There will sure be something better and cheaper to go with your icy beverage.