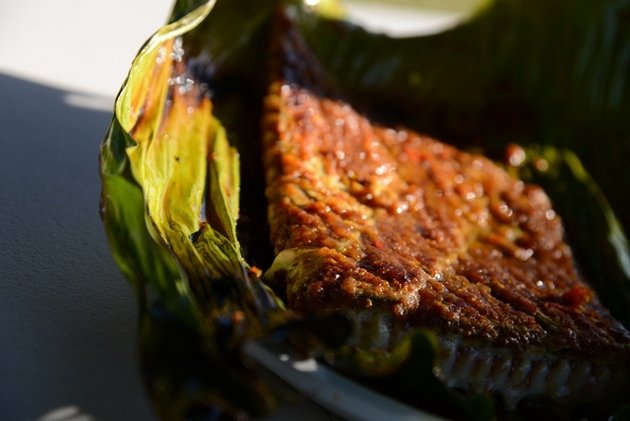 Behind the Singapore Day Sins in Sydney
By KF Seetoh - Wednesday, Oct 16, 2013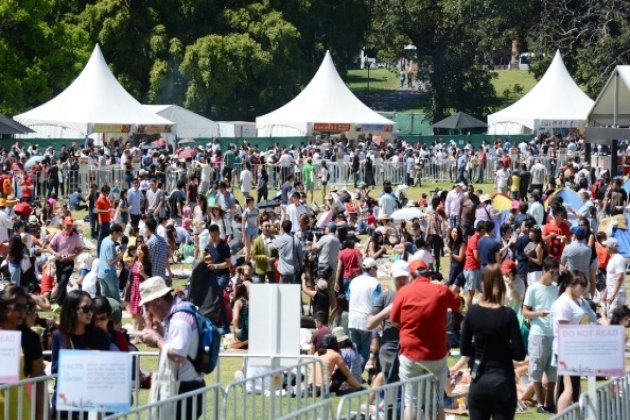 They came in droves, some drove for a few hours to the Domain – an open space park in the heart of town, for this year's installation of Singapore Day in Sydney. Over 6000 Singaporeans currently based there showed up in the 35 degree heat at last Saturday's event. They tore into a menu from 16 hawkers including Chey Sua Carrot Cake, Guan Kee Kway Chap, Rafi's Corner Teh Tarek, Gluttons Bay Tau Suan, Wee Nam Kee Chicken Rice, Rong Chen Bak Kut Teh, Abdhus Salam Indian Rojak and Old Chang Kee curry puffs.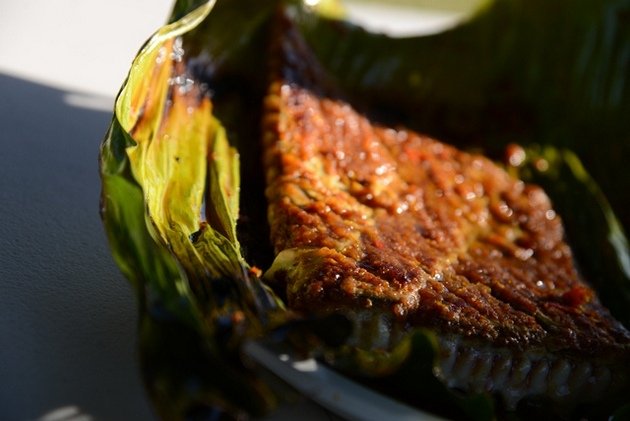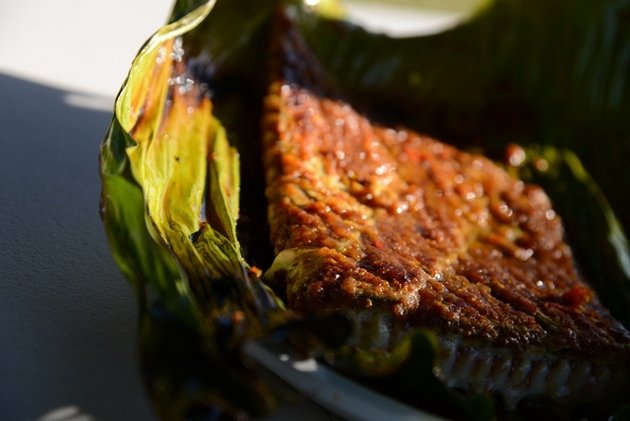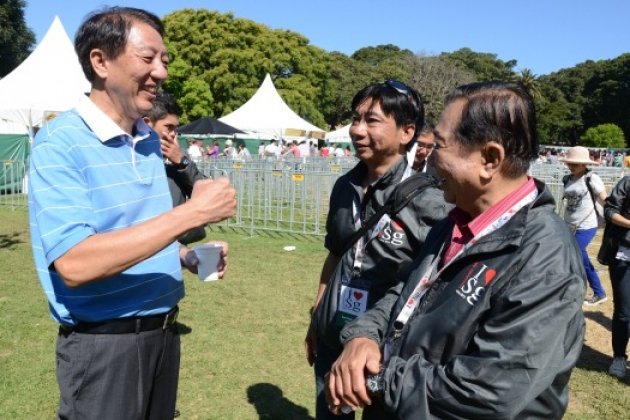 As usual, a stream of little quirks, ups, downs and hiccups happen each year. We take you behind the scenes or sins of the makan at the Domain.
• One key Makansutra criteria for choosing the hawkers this year was the second-generation factor. 10 of the 16 hawkers came with their kids who have inherited the craft and businesses… It is just one conversation we wanted to include in the entire Singapore Day dialogue. Bravo for continuity in this craft.
• Our Hill Street Cha Kway Teow uncle Mr Ng Chang Siang, was advised by doctors last minute, to miss out on this trip due to a nerve condition. But his sister, as she always does, even at their stall in Bedok filled in smoothly for him with no glitches. She fried up 900 plates till she ran out of kway teow. We hope he gets well soon.
• A few combination ovens (used by top restaurants and hotels) were installed at some hawker stalls to steam frozen noodles and chai tow kway. These machines cost up to $25,000 each. Talk about professionalising the hawker trade!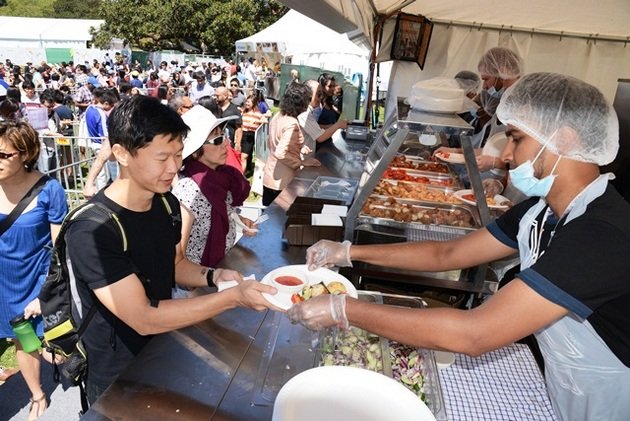 • The Indian Rojak master, Mr Akber Ali, could make and shape one coconut dough ball every second. Back home, he churns out over 1000 dough balls each morning at his stall in Ayer Rajah food centre.
• One attendee, who's never had or do not remember how it was, complained that the prawn paste chicken was bad and rancid… until a staff opened a bottle of the fermented prawn paste (used to marinate the chicken wings), to her nose.
• It was very tough for the Aussie food hygiene officers. They had to check every half an hour that the hot dishes came out above 70 degrees each time. It is hard to imagine kway chap, bak kut teh, fresh fried har cheong kai and chai tow kway served at anything cooler than that. No one will forgive the hawkers otherwise (not even the hawkers themselves). The officer's jobs would be easier if they had knowledge about the food culture.
• Another Sydney based Singaporean lamented just how lumpy the Australian made beehoon was, said "bo pian, but the laksa curry and sambal was spot on."
• The Selera Rasa nasi lemak folks were propositioned for expansion plans in Australia by a business maverick there. They are now in early stages of negotiations.
• As food supplies were limited and the response to the event was overwhelming, none of the hawkers had a chance to eat each other's food. They had to settle for Asian bento box lunches that came with three starches – rice, beehoon and glass noodles. Some of them skipped lunch entirely.
• 0ne hawker, who read online about how some came, ate, drank and then questioned the purpose of the event, responded "We don't make money from this event. We come to connect with other hawkers and reconnect with friends and Singaporeans based here. We don't need to do this, we want to."