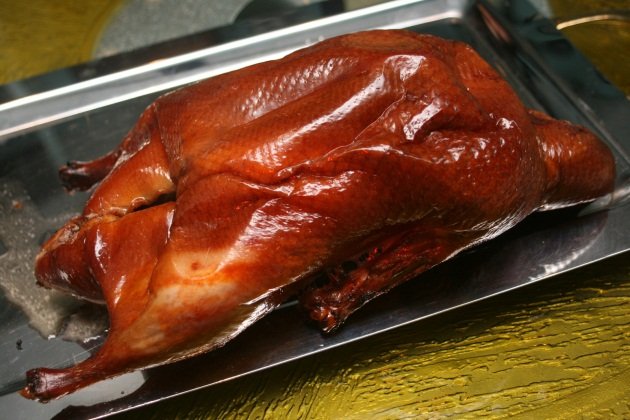 Beijing-Style Peking Ducks
By Catherine Ling - Friday, Jul 20, 2012
Peking duck is often a celebratory splurge, and a communal treat. There are few experiences that can match up to the anticipation of crisp, fragrant skin being carved in front of your very eyes. Most Chinese restaurants so far have been offering the Cantonese-style Peking duck served with egg crepes and plum sauce. However, a few are now specialising in the Beijing original style, with a sugar dip for the first round of fatty skin, and the second round of skin with meat wrapped in mini tortilla-like pancakes with a soybean paste sauce. So where should you go to try some of the best Peking duck in Singapore?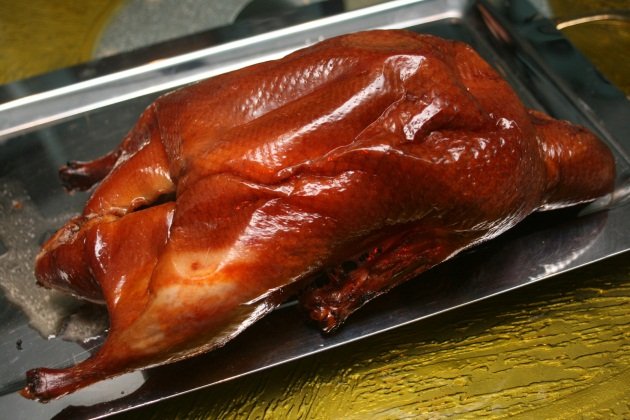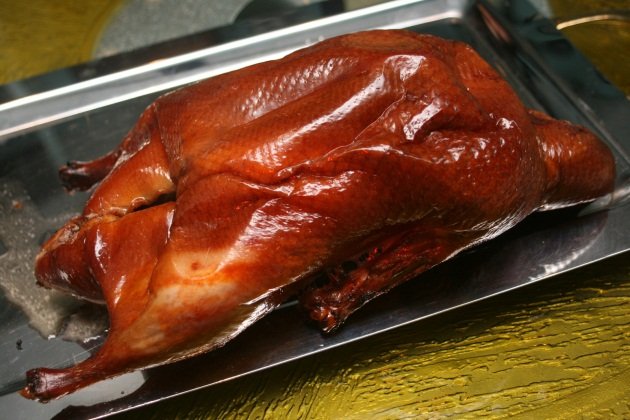 Paradise Pavilion (#02-01 Marina Bay Financial Centre, Ground Plaza, 8A Marina Boulevard)
Paradise Pavilion hired two chefs from the famous Quan Ju De chain in China to produce authentic Beijing style Peking duck. Unlike Cantonese restaurants that douse their duck with oil to achieve that crispy skin, the Beijing Peking duck is browned over aromatic wood-fire. Each duck is roasted only upon order, so either pre-order and be punctual, or be prepared to wait 50 minutes for the oven-crisped bird to arrive at your table. The fatty skin melts in your mouth without being greasy, and the meat exudes the smoky applewood fragrance of the woodchips used.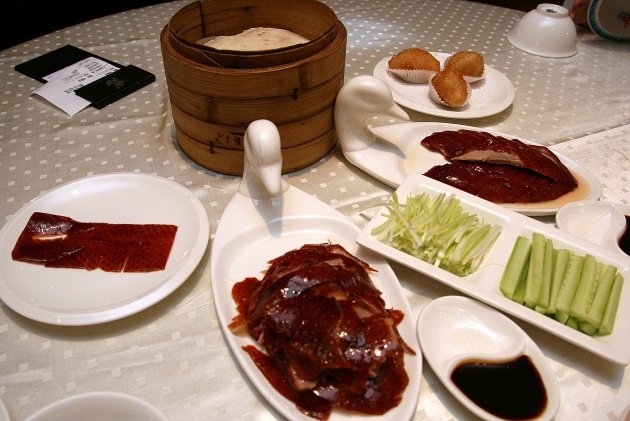 Imperial Treasure Super Peking Duck (290 Orchard Road, #05-42/45 The Paragon)
With a name like that, you would be expecting superior Peking duck as the flagship product. It certainly doesn't disappoint. It's not only more affordable (S$68) compared to the other two, but also gives generous servings of the duck – breast meat neatly sliced, thigh meat carved from the drumstick into succulent pieces you can't wait to dive into. On top of that, you'll get the rest of the duck to be fried with rice or noodles, or to take home (to make duck porridge or broth). No pre-orders necessary.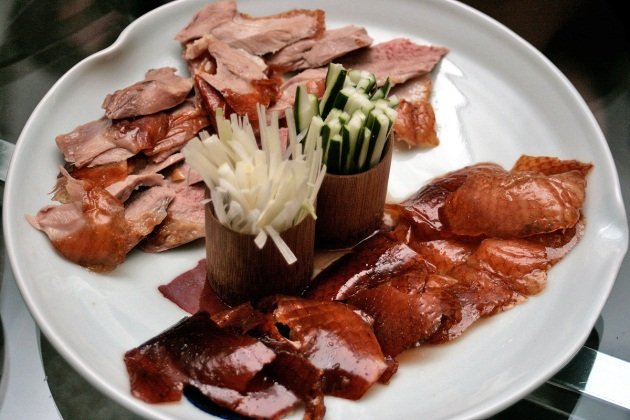 One On The Bund (80 Collyer Quay, Clifford Pier)
Many of the dishes at this trendy Shanghai-esque restaurant can be a hit or a miss, but their Peking duck (S$88) is unfailingly good. The duck comes practically gleaming, with a sheen of gold dust on its skin. They carve the skin out with just the right amount of fat – dip it in sugar, crunch it in your mouth and as the fat melts, you will feel this incredible sensation flooding through not just your mouth but body. You can see the ducks roasting in the open-flame brick ovens over apple wood chips imported from Beijing itself. Order in advance.