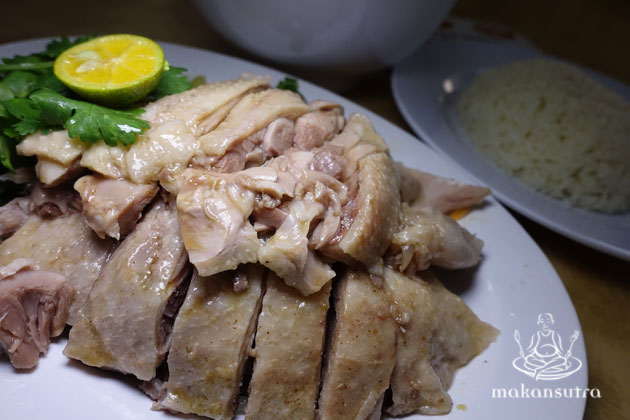 Benson Salted Duck Rice: No Quack, Salted Duck Rice is back
By KF Seetoh - Friday, Mar 03, 2017
In my 20 years of dabbling in Makansutra and its interest in heritage and street food culture, I had only ever seen 2 such stalls offering Salted Duck Rice. One, Ah Ee, at Upper Thomson and another that came in and rode on their popularity in Old Airport Road. Both fizzled out, but it wasn't the lack of response but I sense the lack of knowledge about this old Hokkien dish. A whole duck is essentially poached in salt water with slices of ginger and what-knot spices the chef care to enliven it with, like shallots or even kaffir lime leaves, just to calm the "duckiness". You have it with plain, or light, stock cooked rice.
I do miss Ah Ee's version done by an old and "bored" reitree (he once told me). The cuts from the 3kg duck were chunky and his salt water stock had barely anything else. What made you forget about the light fowl flavour was the dip- lime, garlic and bird eye cut chilli, the type that made you squint a little and ventilate the mouth cavity. Have that over the flavoured rice- swoon! I do miss that sensation ever so often and then, fast forward.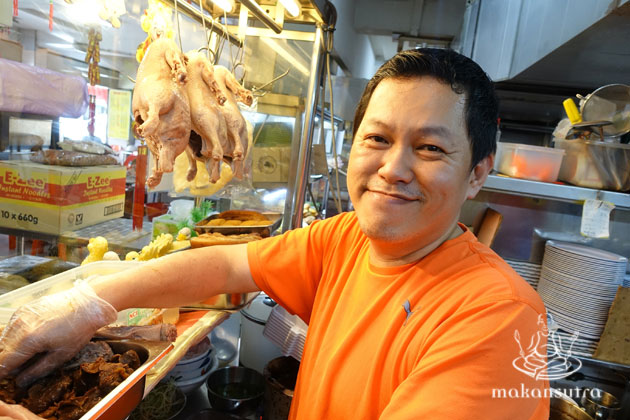 I came across some mentions off and online about Benson Lim's little stall in Toa Payoh and next, I was in line for it. It is the only stall at this rather quiet coffeeshop with a queue for the food. "I recalled Ah Ee's stall and it was also something my mother cooked at home" and Benson adds he was willing to risk it (despite seeing two other stalls go belly up in the last five years) by opening this, 9 months ago. His stall operation is quite slick, coming from his past experiences in kitchens at Tung Lok and Purple Sage catering.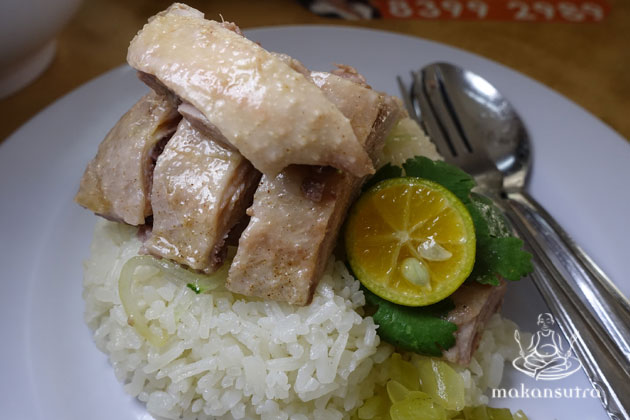 Upon my first bite, I knew I had to ask, and he enlightened, "I use smaller but fresh ducks and it is the method- almost a sous vide style, done over very low fire for a longer time", which explained the soft juiciness of the meat, very much like Hainan chicken rice. Unlike the old defunct stall at Upper Thomson, Benson offers extra cuts like braised pig skin, duck liver, gizzard and hearts, plus the good old soy braised duck wings.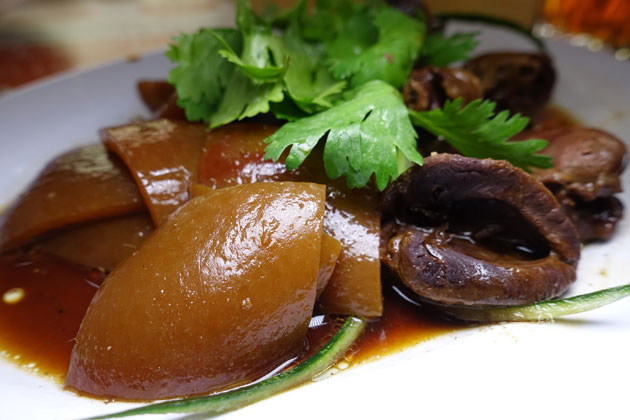 The braised skins was soft, just press down in your mouth and it withers. The soy braised duck hearts was a nice surprise, not many dare offer this in the current Instagram generation and health conscious population. But there was a queue for it and he always sell out each day by 3pm. His braised belly pork is but a supporting actor to the show and he also offer porridge, with a ladle of this dark thick herbal soy braise and noodles, like a kway teow soup.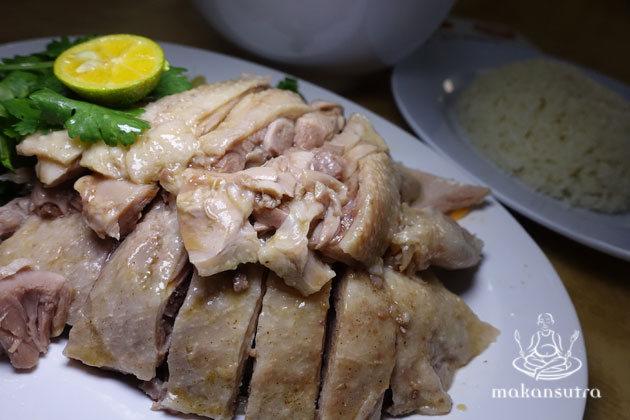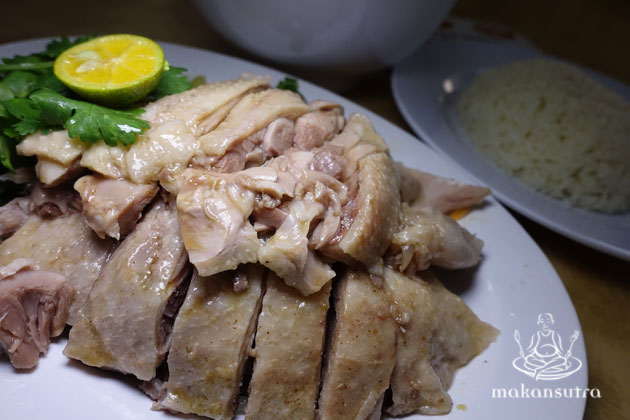 My only main gripe is the chili- Benson uses the chicken rice version, nice…but I much rather the Ah Ee style- extremely bold, spicy with just calamasi lime juice, chopped garlic red cut bird eye chilli. It's just the Singaporean makan DNA I have.
Benson Salted Duck Rice
Blk 168, Toa Payoh Lor 1
#01-1040 (coffeesshop)
10am-3pm (or sold out)
Close on Thursdays (but this week only, he opens today 2/3/17, but close this Sunday.)