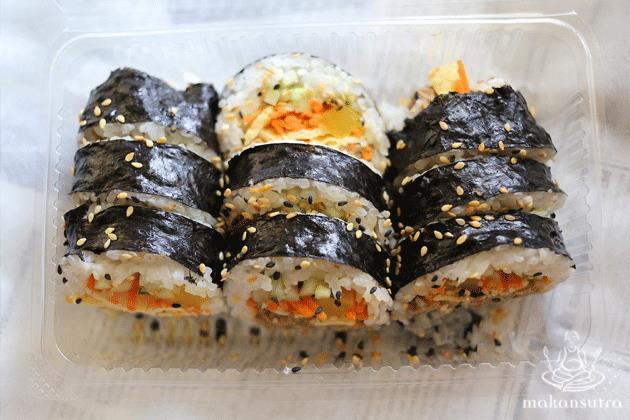 BENTO N ROLLS: From Mee Siam to Bento and Sushi Rolls
By Cecilia Joven Ong - Tuesday, Aug 04, 2015
This couple started their humble stall earlier this  year selling bentos and sushi rolls, rolling in over from their former IT business. Francis and Lisa had always been involved in the family food business. She took over from her aging father's mee siam and popiah stall but she made this switch, and now concentrates of healthier offerings.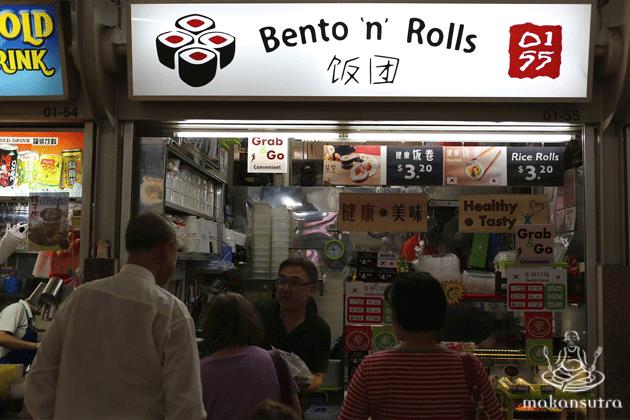 THE FIRST STEP TO LISA'S DREAM
It has always been Lisa's dream to go into the F & B business and bento making has always been her interest, her bentos have even been featured in a local magazine. Both of them felt that it is the right time now as there are lesser commitments as compared to few years earlier when their son was still young.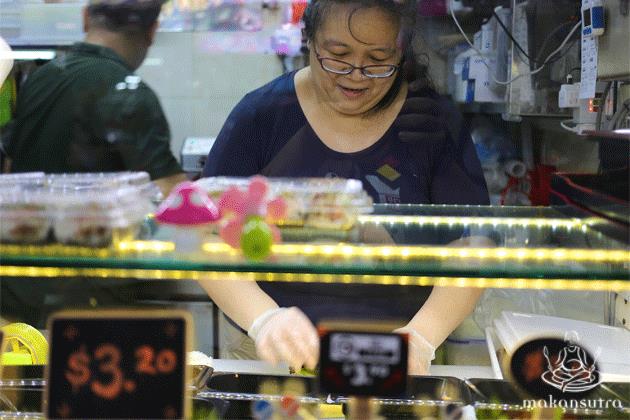 Even though their family has been quite supportive towards their decision to take over the stall but it has been quite a challenge during the initial phase.  Things had to be done differently including planning the layout, sourcing for equipment, getting the suppliers and exploring different cooking methods, even customer handling, all are not easy tasks. They decided to just stick to selling bentos and sushi rolls for now though there are plans later to improvise their Grandmother's popiah recipe to cater to a larger customer base.
Lisa said, "Rice Roll is a good way to introduce more vegetables to our daily diet for a healthier lifestyle. Moreover, the food choices in a typical food centre are always very standard." She added, "We are quite surprised that more and more elderly folks in this mature estate are willing to give it a try and some are even becoming our regulars." Even though, introducing such a food concept to this group needs patience and persistence, it has somehow paid off as most of their regulars that I met at their stall are in their 50s to 70s.
HEALTHIER MENU OPTIONS
Francis said, "Our rice rolls and bentos are suitable for dine in and even better for take outs.   Many office workers will come by in the morning to buy it for lunch as it saves the hassle of meandering through the lunch crowds and queues later. ", adding, " We do think that our products have a rather good prospect as we are receiving more enquiries leading to pre-orders to cater for events." They are now exploring the thought of moving into a shop, as they could not do much currently due to the space constraint of their stall.
There is an extensive range of products on their menu consisting of 9 different types of sushi rolls: hot dog, crab stick, luncheon meat, kimchi, tuna, fish fillet, ebi, achar, mushroom and veggie, ranging from $3.20 to $3.90. There are also 3 different bento sets from Tasty Chicken set, Spicy Pork set to Spicy Chicken set at $4.20 each. They  offer Chicken Wrap at $3.20 too.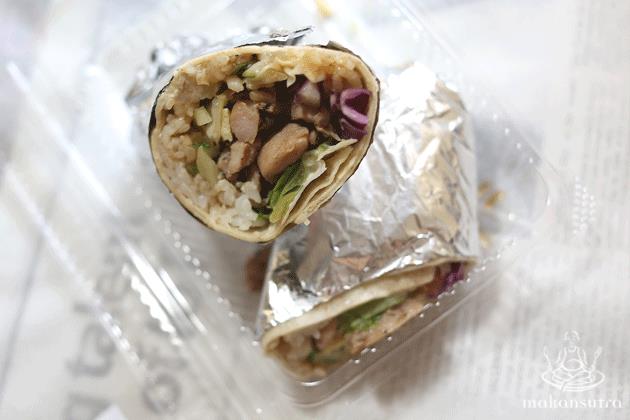 I have tried their Tuna Sushi Roll and Spicy Pork bento set, which I enjoyed. Their tuna rice roll has ingredients like preserved vegetable, carrot, cucumber, egg and tuna firmly wrapped together with rice in dried seaweed, it is a healthy choice to grab and go. Their Spicy Pork bento consists of a substantial portion of rice with pork slices, potato ball, achar, carrot, cucumber and egg, is another convenient choice for a filling lunch.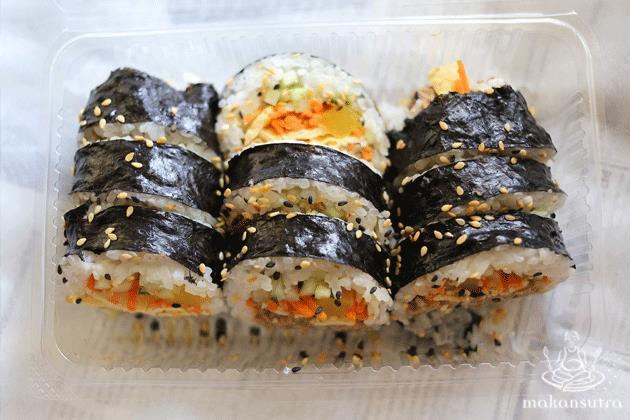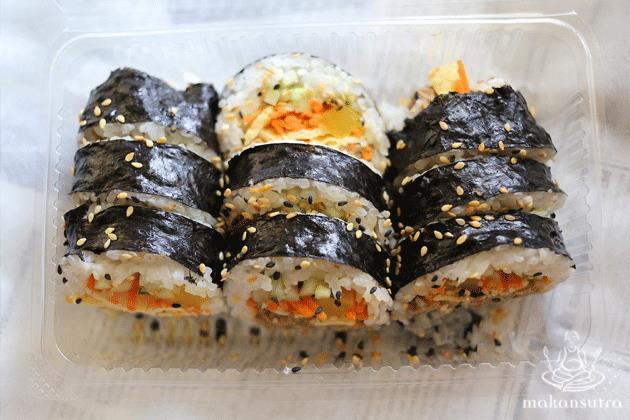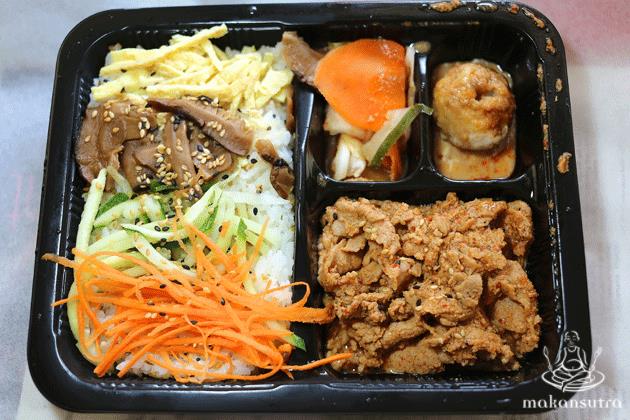 "We are ordinary people who put passion into what we are doing and take pride in what we have done. It is not so much who we are. It is more about the menu that we have created." This is what keeps them motivated.
BENTO N ROLLS
Block 29 Bendemeer Road #01-55 Bendemeer Food Centre Singapore 320018
Operating Hours: 8.00 to 2.30 pm (Monday to Saturday & Public Holiday) (Closed on Sundays)