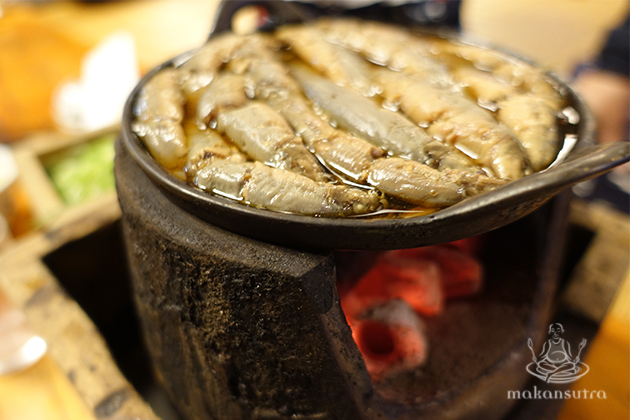 Best 3 plates in Japan
By KF Seetoh - Friday, Nov 03, 2017
I'll never know why it took me this long to visit Japan. Where have you been this past half century of my life. I think the divine powers that be were saving the best for the last miles of my stay on earth. I kid you not, in my week long stay last week, I did not remember having a bad meal. Sheesh, even the Oden (Japanese style yong tau foo) sold in a convenient stall was good, and that is a well-known fact among my Japanese minders and regular Singaporean visitor friends there. And no, I did not went hunting signboards listed in any guides, I merely looked at food and the way they prepared it and trusted well intentioned friends who took me to little gems in Tokyo. These three spots, among a few others, were the most memorable, the rest were merely…great.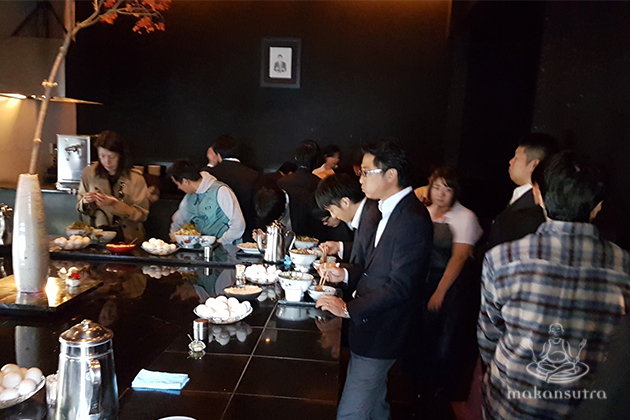 1/ Minatoya Soba. 3-1-10, Nishi-Shinbashi, Minato-ku, Tokyo
(in Japanese, 東京都港区西新橋3-1-10)
Nearest train station: Tokyo Metro Kamiyacho or Toranomon (6 min walk)
Tel: +813-5777-6921. 11:30AM–5PM, 5:30–8PM daily
They treat you like a prisoner lining up for a set lunch. You order and pay up at the door, take your Soba when the chef tells you to, be shown a standing space to eat over a centrepiece table and no one really talks to each other. That huge bowl of soba comes softly aldente with greens, seaweeds and some pork slices and the cold dip is robust with hints of konbu, miso and soy sauce. They place a rack of eggs on the table and it comes free. Crack and stir two into the noodles, dip into the sauce and you know why the queue is a daily affair. And it'll be hard to spot the signboard, which is no bigger than a namecard stuck by the entrance. And "no photo" the staff told me after I snapped one.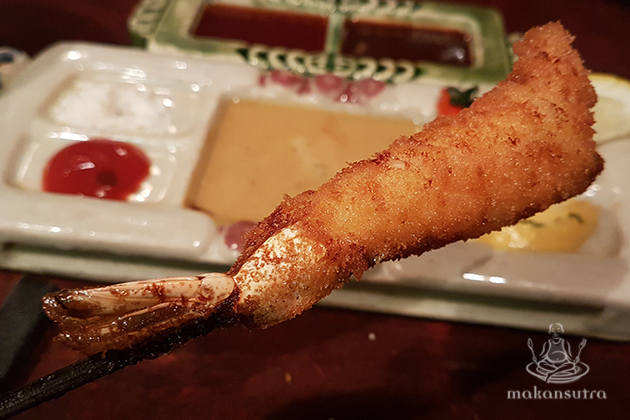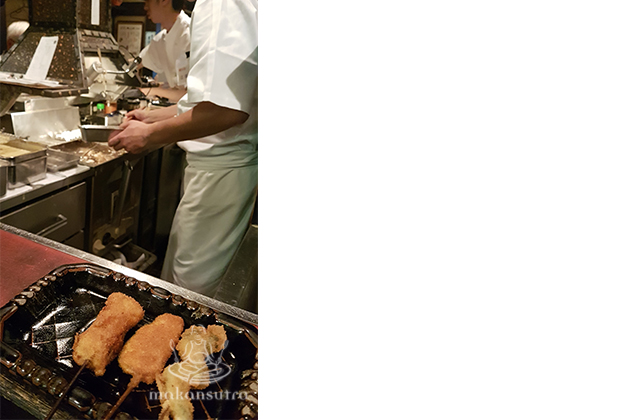 2/ Kushinobo (Kushiage Fried Skewers). 3rd Floor, Isetan Kaikan, Shinjuku 3-15-17, Shinjuku Ku, Tokyo. 11.30am-3pm/5pm-10.30pm daily. www.kushinobo.com
If my local pals did not show the way, I would have not given this little spot, half hidden with typical half length curtains, much attention. The staff spoke no English (safe for the "thank you" at meal's end). They respectfully battered pieces of chicken, prawns, fish, pork, a whole stick of asparagus, mushroom, pumpkin then whole heartedly rolled it in a stunning bed of bread crumbs before its deep fried. It all floored me but the one that stole my stomach was a crab meat fish roulade. I finished it with the simple pleasure of a raw egg over hot Japanese rice with soy sauce.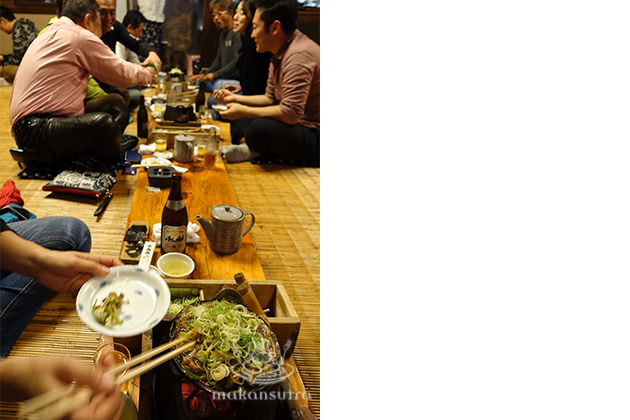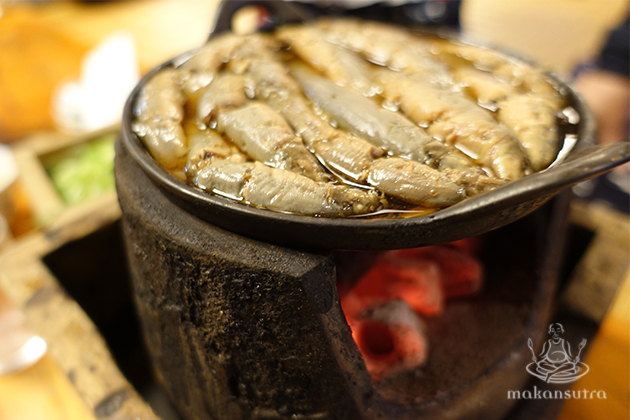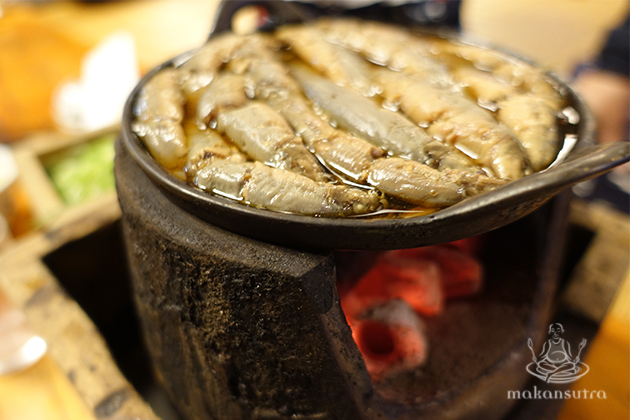 3/ Komakata Dozeu. Asakusa(Main Store).Taito-ku,Tokyo Komagata 1-7-12..TEL.+813-3842-4001. 11am-9pm daily. Nearest train station- Asakusa (exit A1).
This place hails from the Edo era and is over 200 years old. And it feels like it- in winters, they warm you with a planter of smokeless Binchotan coals as you enter. They signature is the Dozeu fish (pond loach) hotpot over those coals, simmered in a rich broth of a stock, Japanese soy sauce with touches of mirin and seaweed. It's very much like sardines and it's very poplar in the Edo period. Most customers sit old style- on the floor and they also offer sides like a Dozeu omelette, tamagoyaki egg, tofu skewers and greens.
Dear Japan, I will be back for more.