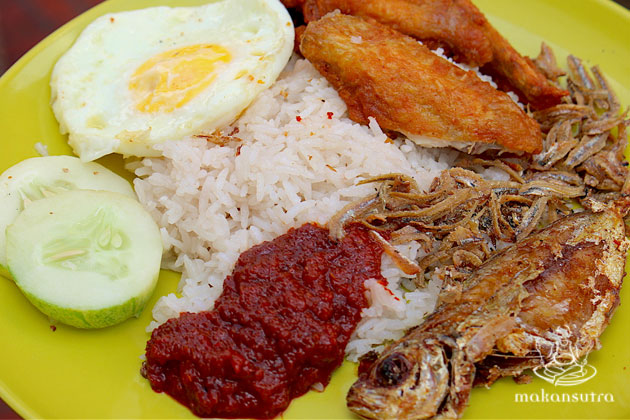 Best 5 in Marine Parade Central Food Centre
By Catherine Ling - Wednesday, Feb 24, 2016
Marine Parade Central Food Centre is much beloved by those who stay around the East Coast. It is one hawker centre that has resisted two efforts at upgrading, with stall owners voting to have it stay just the way it is. However, it is slated to undergo major renovations once its lease ends in October 2017 and that will put it out of operations for at least a year. With the development of the MRT (and likely increased rentals), some stall-owners, especially those getting on in age, are already not planning to renew their lease.
We won't know for sure who is staying, but here are some good old favourites you can savour while they are still around.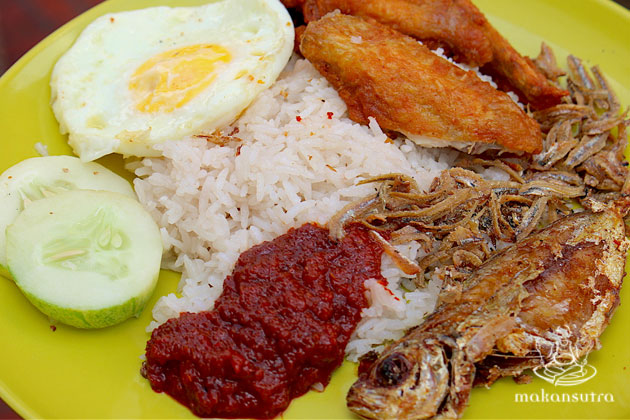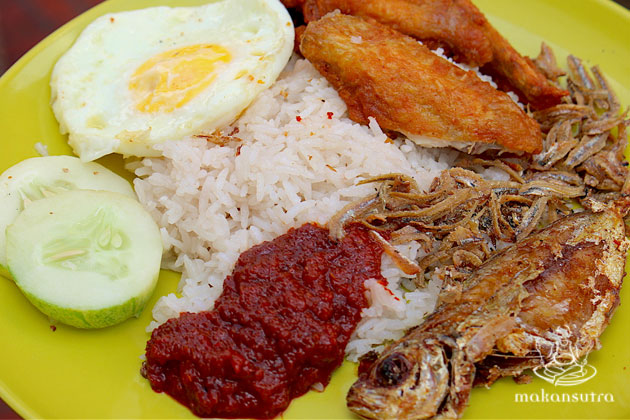 D'Authentic Nasi Lemak, #01-156, 7am-3pm daily
Mr Sulaiman has been at this hawker centre some 18 years now, doling out food that's cooked the way his grandmother taught him. This Makansutra ranked stall uses fragrant rice that is infused with fresh coconut milk, and the sambal is prepared using a stone grinder. The standard nasi lemak plate (S$3.50) comes with a fried egg, ikan kuning, chicken wing, crispy ikan bilis, sliced cucumber and the fiery sambal. The highlight here though is the chicken wing – wonderfully spiced, with crisped skin over sweetly tender meat.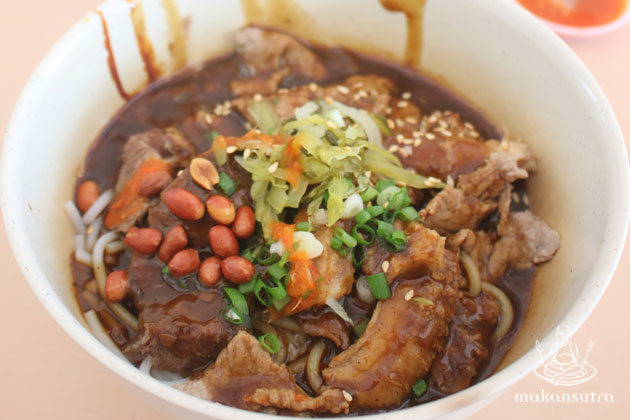 Seremban Beef Noodles, #01-184, 11am-8.30pm daily
This is the only stall of its kind here, according to owner Mr Wong who apparently has never opened a second branch. The gravy and soup here carries a sweetish signature that goes well with the salty pickled vegetables and tang of the chili sauce (make sure you add cincalok to it for that dash of umami). Sesame seeds, scallions and fried peanuts add even more complexity to the flavour profile. Take your pick from beef slices, mixed beef or tendon choices (S$4.50 or S$5.50).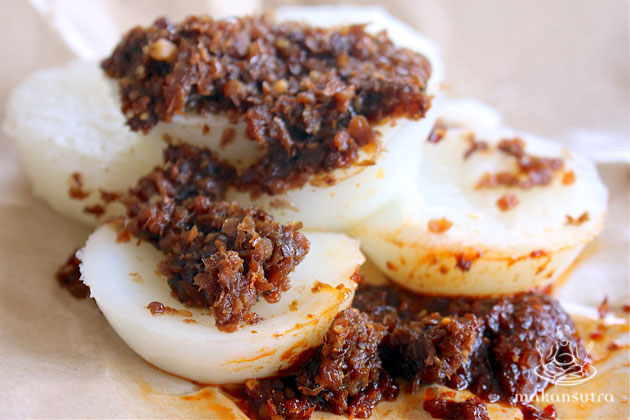 Jian Bo Chwee Kueh, #01-133, 5am-8pm daily
This little secret corner stall has no doubt saved many an East Coast resident from trekking to Tiong Bahru. The chwee kueh (S$1.80 for six) here is just as good as the original stall there. The steamed rice flour cakes are of the perfect texture – soft but not mushy, holding their shape just to melt completely in your mouth. Equally divine is the chye poh topping and sambal mix which they are happy to provide generously.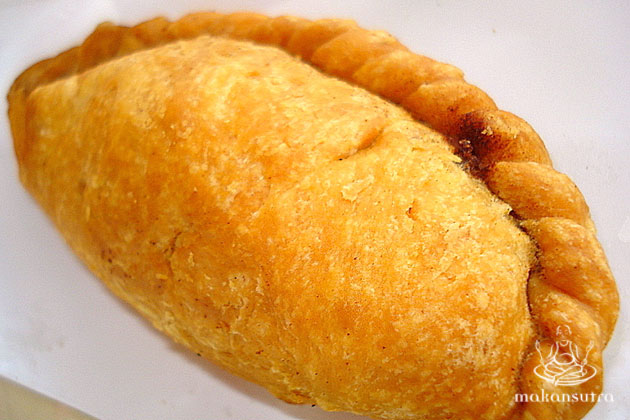 Katong Chicken Curry Puff, #01-132, 8am-4.30pm close on Mondays
Just behind Jian Bo is another old stalwart selling snacks – Katong Chicken Curry Puff. This Chinese style curry puff comes to you piping hot with curry oozing from the filling. These guys are not shy with the curry – it's pretty intense, but not too spicy. The crust surrenders itself with just a light bite, bursting into little flaky bits. The only thing is, you'll wish there was a bit more meat in the puff, but then the price would certainly rise above the current S$1.30.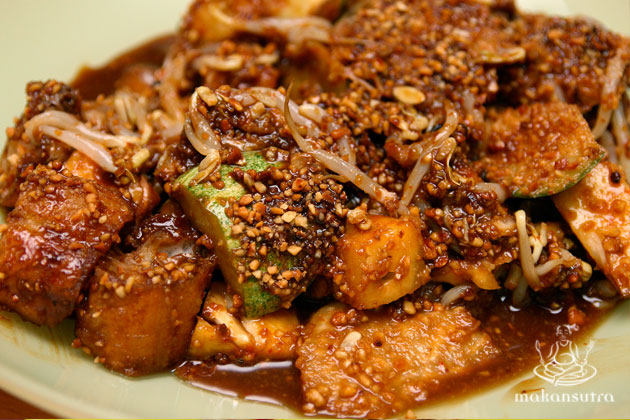 Fortune Delights, #01-181
This stall is somewhat under the radar, and you wouldn't realise they have an excellent rojak (S$3 onwards) unless you've tried it before. The burst of flavours will surprise you; this mixed salad of fruit, crunchy dough fritters, turnip, cucumber, beansprouts is made all the more zingy with the dressing of fermented prawn paste and sweet sauce, topped with a scattering of crushed peanuts and ginger flower.
There are many more stalls that are firm favourites – Neptune dim sum, Xing Long economy rice, Apollo fried kway teow and even a teh tarik that's a favourite of a former President. Catch them all before they close or relocate.