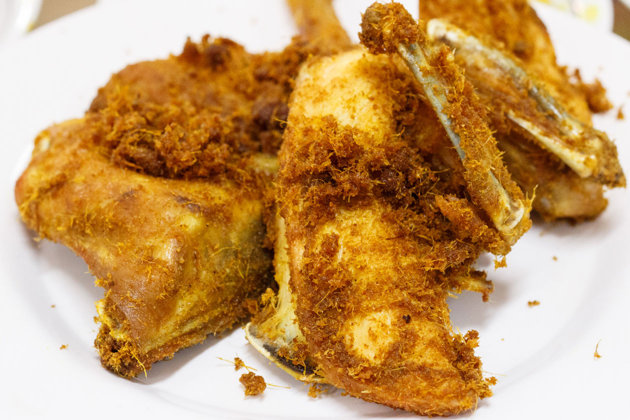 Best Ayam Goreng in Jakarta
By Marchellinus Hanjaya - Thursday, Apr 10, 2014
Do you enjoy a piece of sinfully delectable (add crispy, juicy and fresh) fried chicken over your bed of Nasi Lemak, Nasi Kandar or Nasi Padang. Nodding gleefully? Chicken, done in one form or another, has always been a firm favourite of billions on this planet. More than 50 billion chickens, worldwide, are reared annually for their meat and eggs. One can easily get their chicken based meals with limitless choices around the world and fried chicken could possibly top the list. One of the most well known fried chicken styles is the American-Southern Fried Chicken and is offered in variations in thousands of western style fried chicken chains worldwide.
But about 200 million folks in Indonesia swear by their own versions, their traditional style ayam goreng which has many variations – battered, fried with bumbu marinate or simply fried in its own fats and juices to a crispy exterior.
If you are in Jakarta, get a reliable cabbie and head out for these places for an Indonesian Ayam Goreng fix.
1. Ayam Tangkap 
An authentic fried chicken from Aceh, Sumatra. Seasoned with tamarind and several herbs, the uniqueness of this dish lie in the curry leaves they use. Not for seasoning, but to lend aroma and fragrance in the oil. Some replace them with pandan leaves as well, so you will get nice seasoned pieces of chicken along with the crispy aromatic leaves with every bite.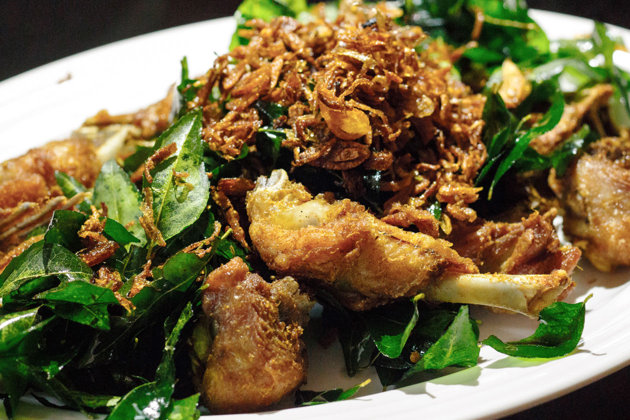 Try: RM Aceh Seulawah
Jl. Bendungan Hilir Raya No.8, Jakarta Pusat
Tel: (021) 5708660
2. Ayam Goreng Kremes
We believe this Central Javanese style fried chicken with crispy-crusty batter will please the masses, especially kids. The special element is kremes itself, and it's the crispiest part. They make this kremes by pouring the batter into hot oil while frying the chicken. Served with fried sambal belacan, which has sweet tones, it's a perfect companion for a bowl of hot white rice.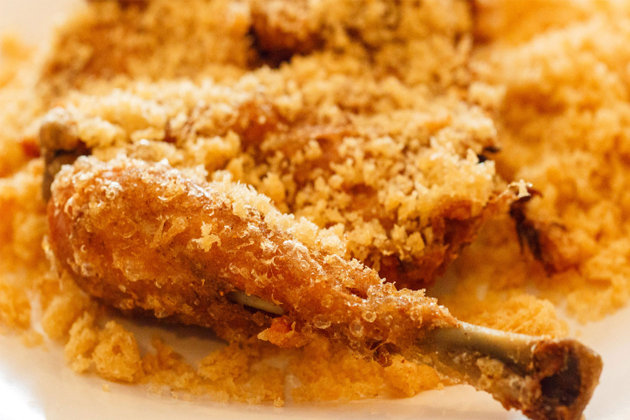 Try: Ayam Goreng Ny. Suharti
Jl. Wahid Hasyim No. 51, Jakarta Pusat
Tel: (021) 3100251
3. Ayam Pop
No rock n' roll, no disco. This chicken may look plain but will electrify and rock in your mouth. Everything just tends to feel minimalist, except when you eat it. The skinless chicken would appear to be pale white, covered with coconut oil, accompanied with chilli paste that incorporates petai or stink beans (not stinky but pungent). Compared to the other styles, this one needs only a couple minutes to fry in coconut oil over low heat, after first steaming it. The oil itself lends a kick to the flavour.
Try: RM Simpang Raya
Jl. Pecenongan No.3, Jakarta Pusat
Tel: (021) 3505657
4. Ayam Goreng Tulang Lunak
Tulang lunak means soft bones. Thanks to pressure cookers, they do a fast and good job. After being boiled in the pressure cooker with seasonings, the chicken is then fried to perfection. Timing is very important here, because you don't want to desecrate the natural meat fibres, yet render the cartilage soft. Believe me, it's kinda fun to chew everything in one go, especially if you've never tried this.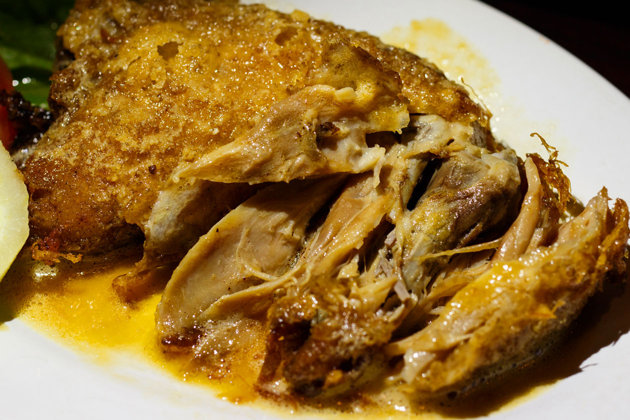 Try: Ayam Goreng Hayam Wuruk
Jl.Boulevard Raya QA-1 No.14 -15 Kelapa Gading Permai, Jakarta Utara
Tel: (021) 4507855 or 4507856
5. Ayam Goreng Lengkuas
This type of fried chicken is quite popular in Jakarta. It is commonly found in Padang and Sundanese restaurants. It uses dry shredded galangal as the main marinate kicker. Base seasonings would be similar with the famous ayam goreng kuning (yellow-seasoned fried chicken) which gets its colour from turmeric. The galangal serundeng would give you an extra texture, while providing a heady aroma. Just sprinkle it atop your bowl of hot white rice!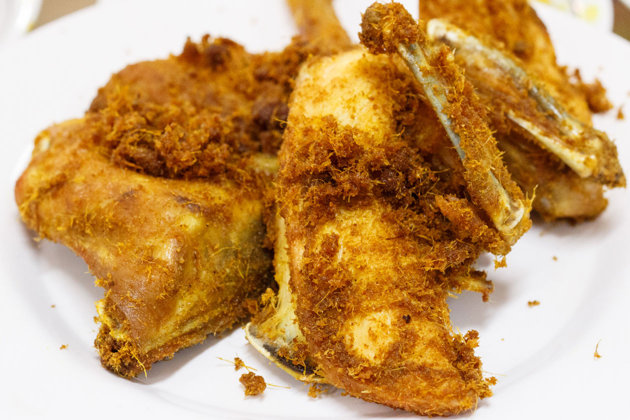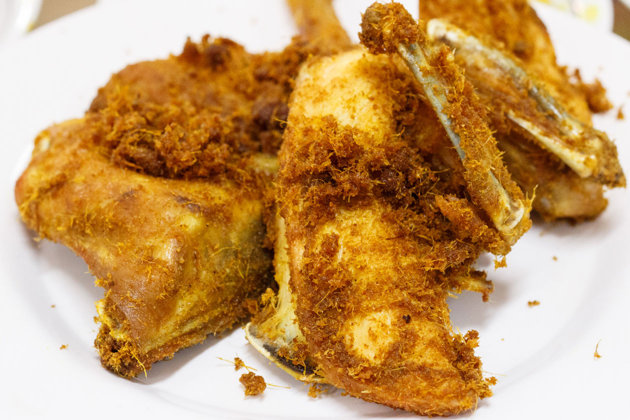 Try: RM Garuda
Jl. Arteri Pondok Indah No. 79, Jakarta Selatan
Tel: (021) 7246999 or 7243316