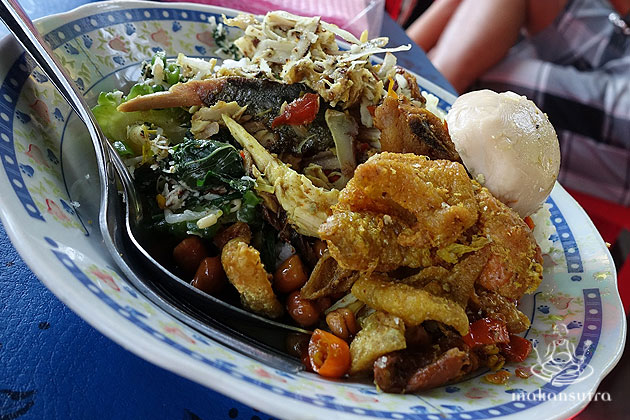 Best Bali 5: What you must try in Bali
By KF Seetoh - Friday, Jun 05, 2015
It's considered one of the "backyard playground" for many Singaporeans on holiday there over the decades. The island of Bali has evolved over the years and is way more than the Monkey Forest and Tanah Lot these days. The little hip and touristy towns of Seminyak, Ubud even Sanur has changed with the ever evolving expectations of her visitors. The shopping experience has a distinct indie feel about it and it sits alongside old craft shop like Krishna Bali- that sells all the crafts that you want at almost wholesale prices in a supermarket format.
If your air ticket this June holiday season says "Bali" then, here's 5 of our favourite dining hangouts we've uncovered and rediscovered recently: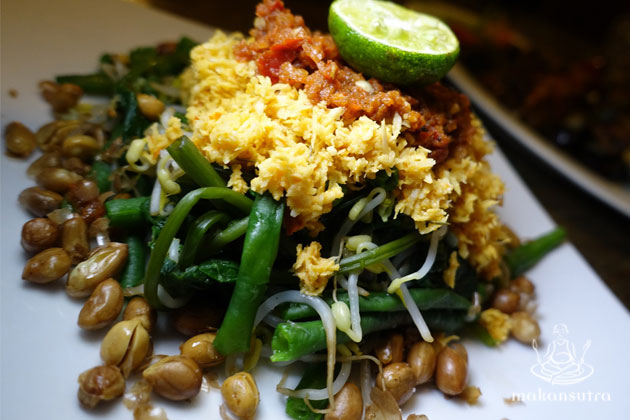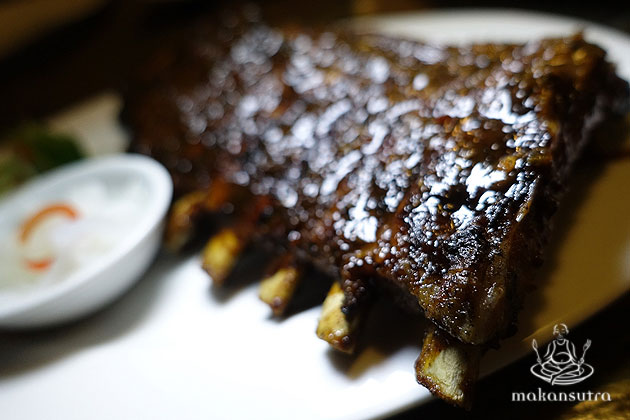 1. Warung Sunset.. JL. Sunset Road Boulevard Kuta Bali Indonesia
Ph. 0361 – 894 7322 -Cellphone : 081 338 926 821
This charming little eatery isn't quite the place to come eat and watch the sunset. It's the BBQ prok ribs that will be watching as you devour. A huge slab of local style marinate (of course there's kicap manis involved) is soft braised and slow roasted and comes with hardly anything but a vinegarish dip. You got have it with their Plecing Kangkong Lombok- softly blanched and topped with nuts, sprouts, eggs and a unique sambal. Finish it with their Satay Campur.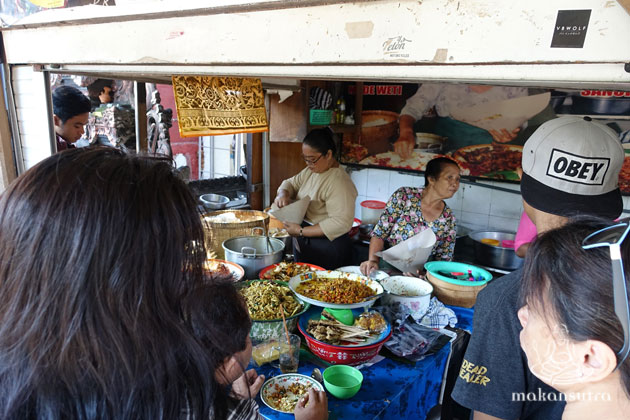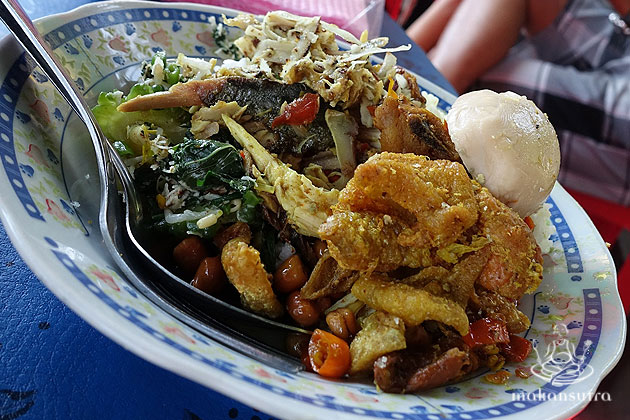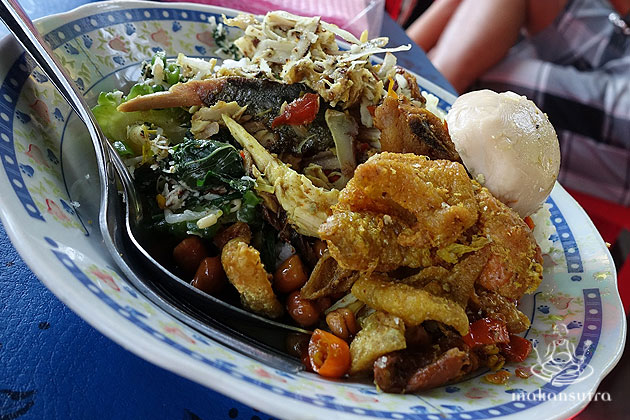 2. Ibu Weti Nasi Campur, Jalan Segara Ayu, Sanur , Bali (8am-2pm daily)
Her buzzy stall sits at the end of this quiet street and a host of tourist, gen y'ers, expatriates and local blue collared foodies mill around her stall front every day. They make just those few ingredients- like chilli oil braised chicken and crispy skin, sambal eggs, spicy bitter gourds, bean sprouts etc.. and slap them all down over a plate of soft and hearty Balinese rice. It is the most heartening and as local-as-can-get rice meal in Bali. She was accorded a World Street Food Congress Best Street Food Masters award in 2013.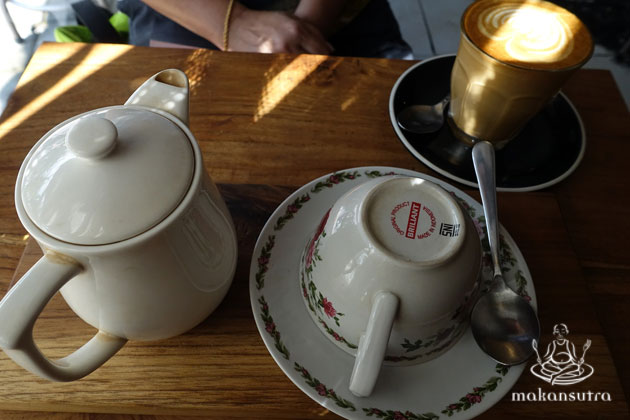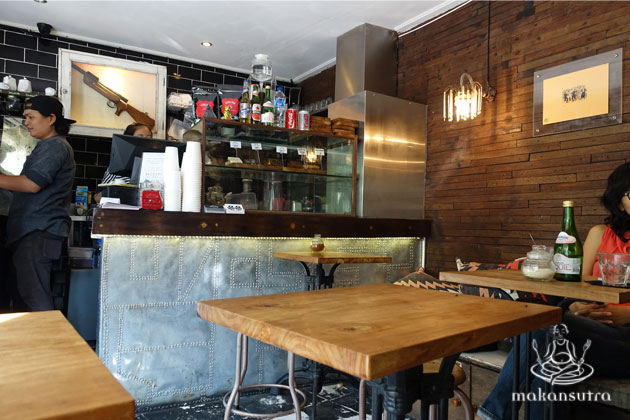 3. Revolver Café, No 110, Jalan Petitenget, 9am-4pm daily.
The place sits on more than 10 normal sized people, less if you're some plus sized tourist. Which explains why there is a perpetual queue for coffee at this home and tiny little kopi joint. It's the appeal of the sardine can squeeze atmosphere that's lit by sunlight filtered through the charming little half laced windows. And the fact they make excellent coffees with the famous LaMarzacco coffee machines and Mazza grinders and , is a plus point. The food, is nothing to whatspp home for though.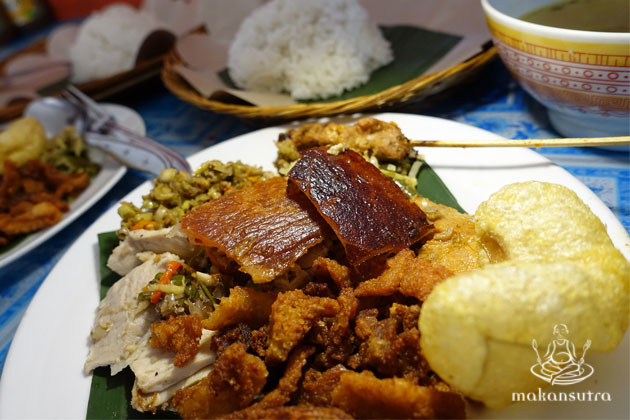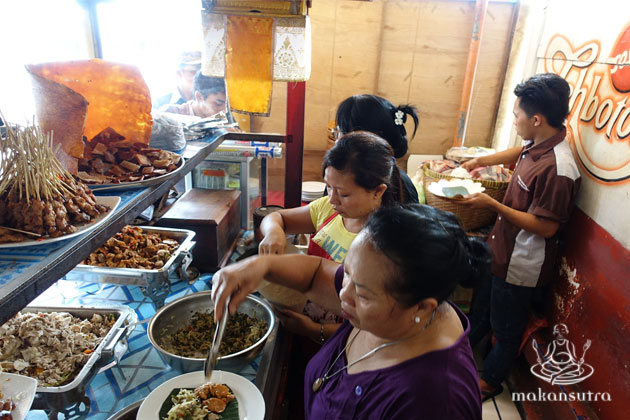 4. Babi Guling Pak Malen, Jalan Sunset, (just before Raya Kerobokan)
This is the first place we hit when we left the airport en route to Seminyak. This humble warung makan packs them in and you can see locals chowing down with Koreans and Chinese tourist dressed in bling hovering over their babi guling. The pork slices are soft and the skin crackling is appealingly crispy. They put pieces of deep fried pork over with a stick of pork satay with sambal and this pork fest is a must do in Bali.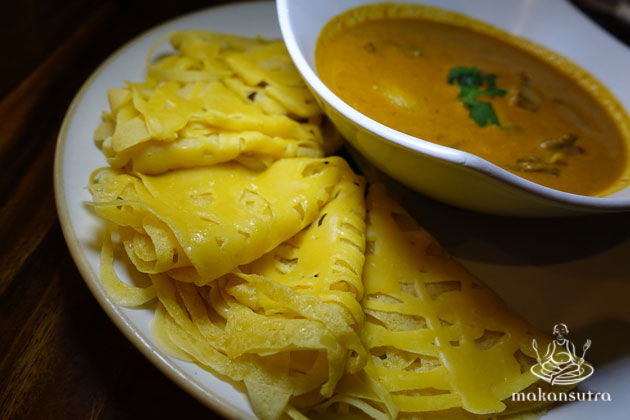 5. Alamak Restaurant, Jalan Sunset, Denpasar, (ground floor of Carrefour supermart), 10am-10pm daily.
Singaporean Hans Allan Harumal upped and left for the sunsets and sambal of Indonesia in the 90s and never looked back. He now runs this Singaporean restaurant in Bali with his Indonesian born wife "so I can still feel Singapore in my belly when I missed it. The menu looks like a compilation of a hawker centre offering- from fried hor fun, roti jala, chicken rice, nasi lemak, cha kway teow to even Indonesian favourites like Sup Buntut Bakar (spicy roasted oxtail soup).