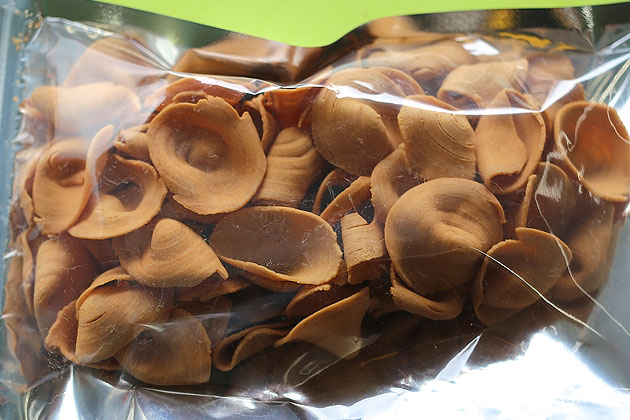 Best10: LEAST EXPECTED FOOD SURPRISES
By Cecilia Joven Ong - Thursday, Apr 16, 2015
Are you looking for that something different from our usual hawker fares or the usual suspects? If you look close enough, there are always a gem tuck here and there and  the alternative hawker fares that offer unique and noteworthy eats that are not commonly  in the makan radar.  And, here are some that is worth checking out.
1. ICE-CREAM FRENZY 
51 Upper Bukit Timah #02-198 Bukit Timah Food Centre Singapore 588215
Operating Hours: 12 pm to 9 pm
Artisan gelato ice-cream with unique flavors like the Soursop & Cranberry, Red Dragon Fruit, Chempedak, Pulut Hitam with Pandan, Coconut Cream are available at this stall. You could choose to have a single scoop for $3 and double scoop for $5.50 either in a cup or cone. Some of these flavors are seasonal and often changing.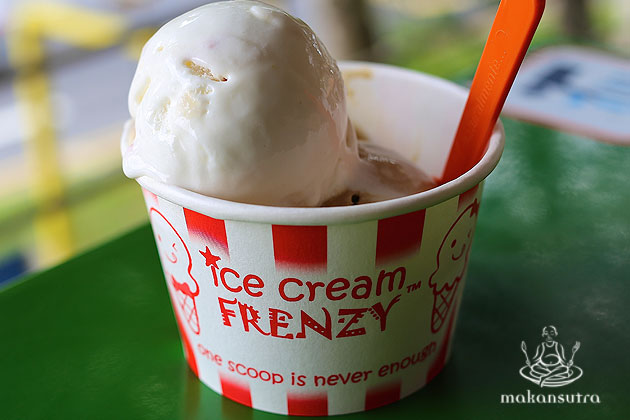 2. YAKITORI @ DICKSON
43 Dickson Road Shing Boon Hwa Food Centre Singapore
Operating Hours: 6:00 pm to 2:00 am (Daily)
They serve different types of Yakitori in an old coffee shop. The price range is in between $1.80 to $4.10 per stick. Some of the recommended items include Cheese Balls, Bacon with Squid Eggs and Smoked Duck Breast. This is a convenient choice for supper as they operate till 2 am.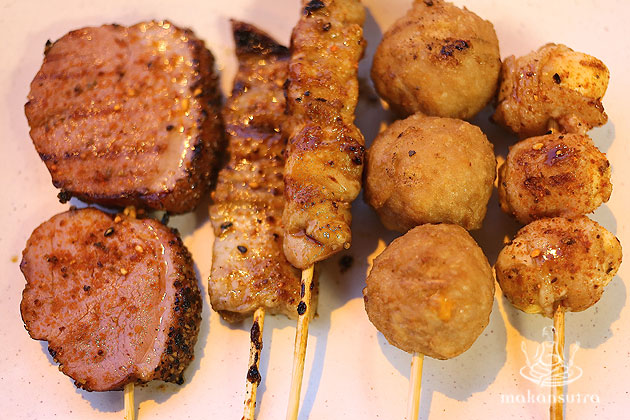 3. HOUGANG SIX MILE MUAH CHEE
480 Toa Payoh Lorong 6 #B1-01 HDB Hub Singapore 310480
Operating Hours: 12:00 pm to 9.30 pm
They have been around for decades and moved three times in the last few years so it was a bit confusing for his regulars. He serves up this old-school snack that brings back the nostalgic bit of yesteryear. It the original mochi. You get to choose the black (sesame) or white (grounded peanuts) muah chee or a combination of both that costs $3.50 to $5.50.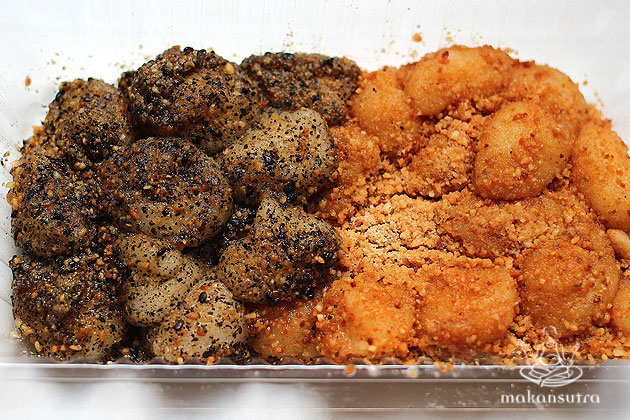 4. THE SALAD BAR
7 Maxwell Road #02-115 Amoy Street Food Centre Singapore 069111
Operating Hours: 9:00 am to 3:00 pm (Monday to Friday)
Their salad is a healthy alternative for lunch. You get to choose from honey-baked ham, tuna fish or even spicy beef as an addition to the greens. Different types of toppings and dressings are also available for your customization. A basic choice of just lettuce with basic dressing is at $4.50.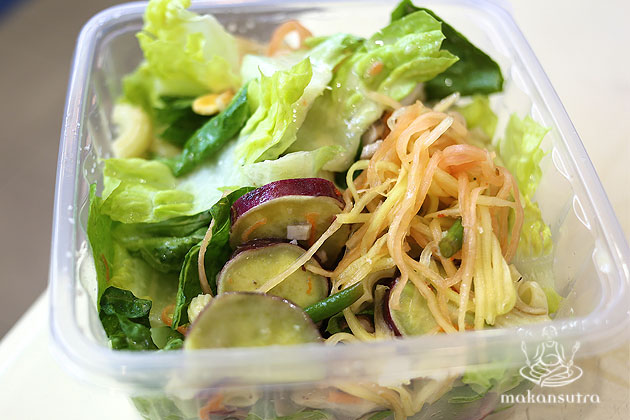 5.  AH BONG'S ITALIAN
56 Eng Hoon Street #01-46 Singapore
Operating Hours: 10.00 am to 2.00 pm
This is an Italian stall in a decades old coffee shop serving pasta dishes starting from $5. Their popular items include the freshly made Papparadelle with Pork Genovese, Fettucine in Carbonara/homemade Pesto and Mac & Cheese. Their dessert selections consist of different flavors Crème Brulee and Tiramisu.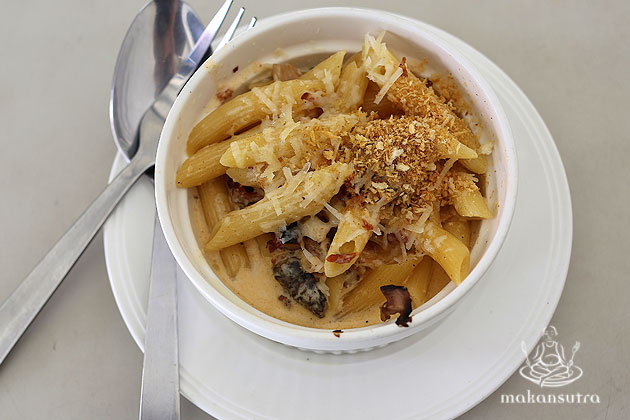 6.  SOI 55 THAI TEA & COFFEE
50 Market Street #02-19 Golden Shoe Food Centre Singapore 048940
Operating Hours: 11.00 am to 5.00 pm (Monday to Friday)
This drink stall is serving unique tasting Thai tea and coffee. Must-try item is their Rose Iced Milk Tea at $2.50 with option to add red rubies for another 70 cents or sago at 0.50 cents and pearls for 30 cents. You should also try their signature Thai Milk Tea, $2.30 for hot and $2.50 for cold.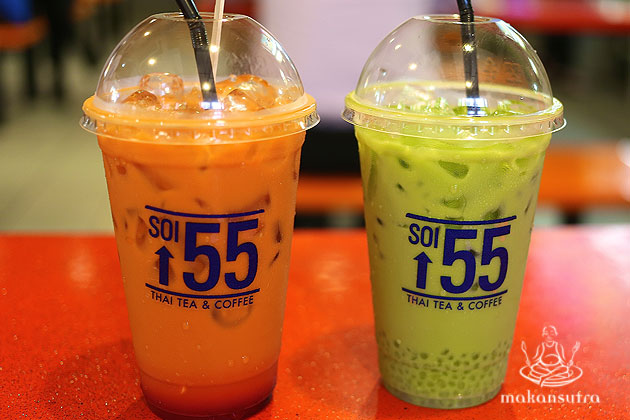 7. AH EE TRADITIONAL HOKKIEN SALTED DUCK
Block 18 Toa Payoh Lorong 7 Singapore 310018
Operating Hours: 9 am to 3 pm (Closed on Tuesday)
A rare find of Hokkien style Salted duck is served here with rice or noodle at $4 per set. They marinate their duck with salt, ginger and other secret ingredients to lock in the flavor into the duck meat and to bring out the fragrance. The well-balanced saltiness is further complemented by their special chilli made with red cut chilli and garlic with a little splash of vinegar.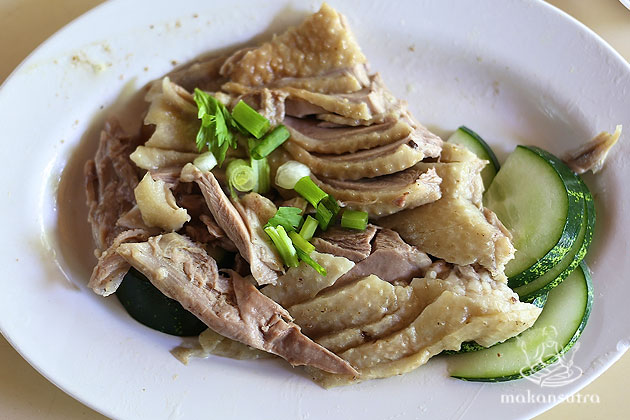 8. PAN JI COOKED FOOD
Block 335 Smith Street #02-78 Chinatown Complex Food Centre Singapore
Operating Hours: 9 am to 5 pm
This stall serves freshly made Sar Kay Mah, one of the disappearing traditional snacks that hardly find these days. You can choose 2 pieces at $2.60, 4 pieces at $4.80 and 5 pieces at $6.00. It tasted slightly crispy, crunchy and chewy with a good amount of malt sugar evenly applied. Another recommended snack has to be the Sesame Egg Splits available at 5 pieces for $4. Perfect with your cuppa , especially Chinese tea.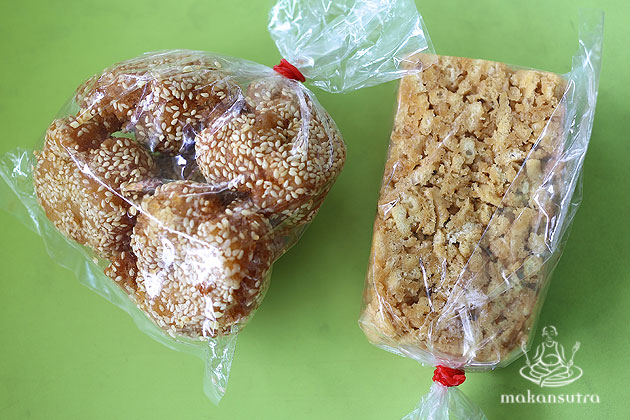 9. CHAI WEI CUTTLEFISH
Block 335 Smith Street #02-59/65 Chinatown Complex Food Centre Singapore
Operating Hours: 10.30 am to 10 pm (Closed on Monday)
Even though they are famous for their cuttlefish but their handmade traditional snack that is known as Cow Ear Biscuit or Pig Ear Biscuit to some dialects is a must-try. It is freshly made at the stall to ensure its quality and taste. Every piece is nicely, thin, crisp and fragrant.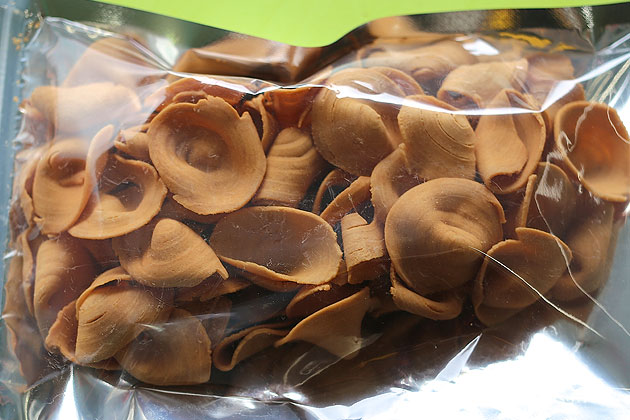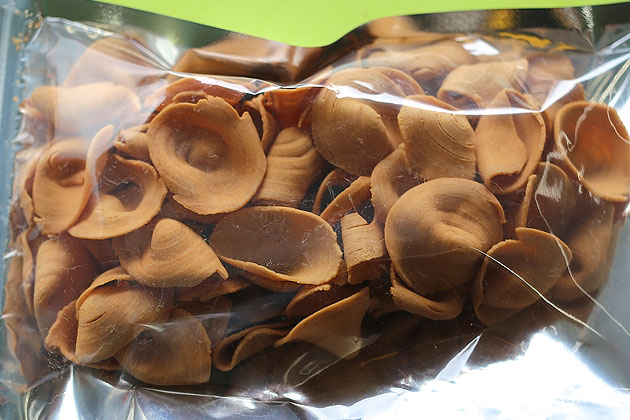 10. HUI MIN CHINESE HERBAL TEA
Block 335 Smith Street #02-143 Chinatown Complex Food Centre Singapore 050335
Operating Hours: 12 pm to 8 pm (Daily)
They serve different types of herbal tea for different purposes. They do have Lohan Chrysanthemum and organic Soya Milk too.  The standard herbal tea is at $1.20 and if with their special medicated power added is an extra $5. Each cup of herbal tea is served with a piece of preserved plum to eliminate the bitter aftertaste.