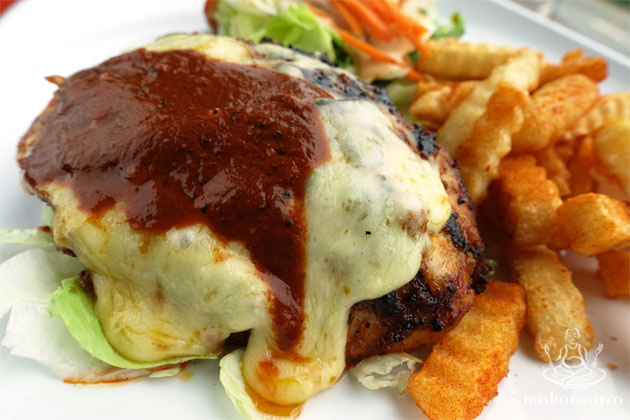 Big Bern's American Grill: Bernie's Back
By KF Seetoh - Monday, Sep 22, 2014
"I realised I was put on earth to make my wife smile at least once a day.", and that is the bare minimum this man can do for her, as she is the "rock of my life", says Bernie Utchenik. The big botak man behind a string of American grill restaurants and bars in Singapore, starting with Blooies off Upper East Coast Road. Listening to his story about his journey through the makan scene was tiring enough but his untiring attitude was a breath of fresh air. There were the ups and downs and his hits and misses with money and success, I realised just how much this couple put into their beliefs and dreams.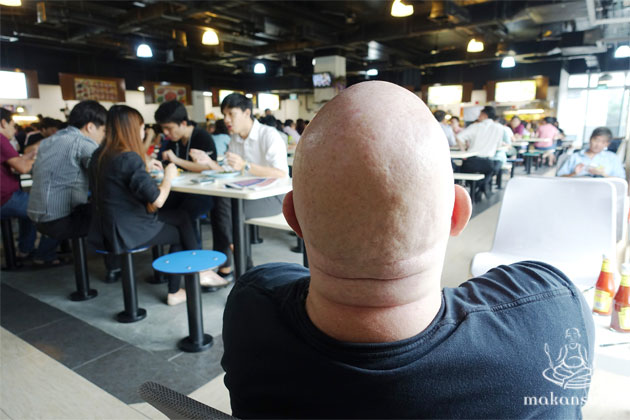 Bernie and his wife Zee, believes in what they do and failure was never a hurdle. He later appeared with some mean American grub in his loud and friendly Bernie's chow cave at Changi in the 90s. They came, they saw and they roared with cheer and I am just talking about the Harley Davidson bikers, which form a decent chunk of his regulars. There were also his chatty, sometimes incoherently happy regulars that needed to decompress after a tough day. It was wildly successful. Then he moved into town atop the Boat Quay row with a Bernie Goes to Town café. He had to bow out in defeat to the operation problems, rentals and viability. "My regulars could come only once a month, compared to once weekly when it was in Changi.", and he realised further "We are a destination brand and the effect is lost when we went to town."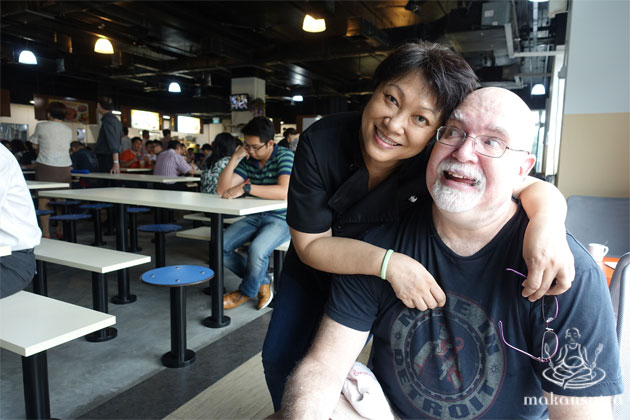 He licked his wounds and later set up his Botak Jones stalls in canteens and coffeeshops. 13 outlets later, he opted out of the partnership again, citing the same reasons "operations", which I later learnt, was about how they could not deliver consistency, the kind he is stubbornly adamant about, like the "small little things". Then he set up BJs (later renamed Big Bern's) in Balesteir Road in 2012 and again, they came up empty, citing "the crowd was not right, parking problems and location was not as great." Big Bern's burnt a big hole in their pockets but they plodded on.
Now, at 62, he's back again at a nice canteen spot and still sticking to this gun on service and quality. His signatures like Fish and Chips ( $7.90 regular size) still comes mean sized and he uses higher grade fish with an own made gentler tartar sauce that does not overwhelm the fish.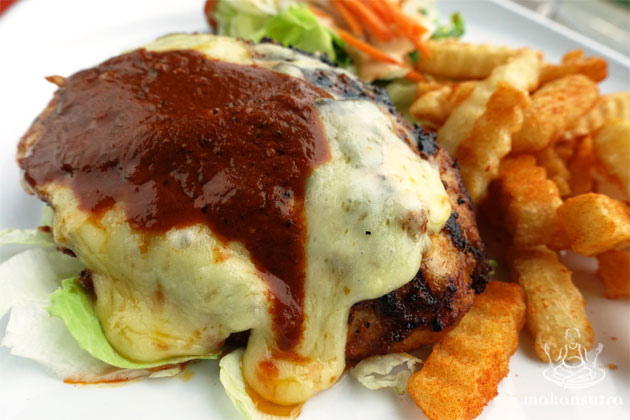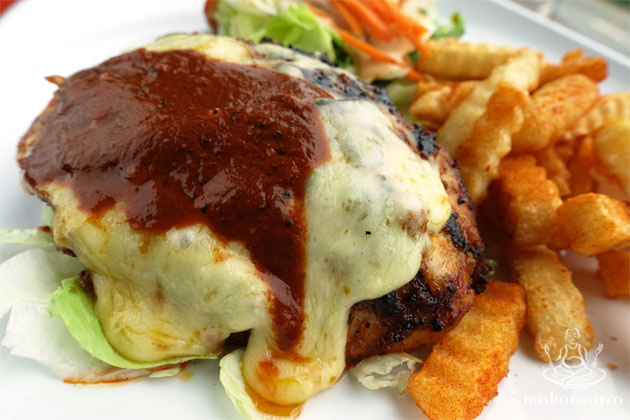 Their Cajun Chicken ($9.90), done with a juicy breast topped with mozzarella and a Cajun sauce is so attractive and great value for money. He still sells a lot of his bloody juicy Sirloin steaks. And now, he comes up with one of my favourites, Prawn, Fish and Oyster Po' Boys ($12.90) a Louisiana submarine sandwich with meats or seafood. I love the oyster tempuras proudly sitting on the bread with a special sauce. The key difference with a submarine sandwich, is the French bread, "it has to be soft inside, big enough to hold the meats and have a crust that's not too crispy yet is crusty. ". He found one that's quite close to the real deal. He's also offering the soft shell crab version. You can just imagine the sensation.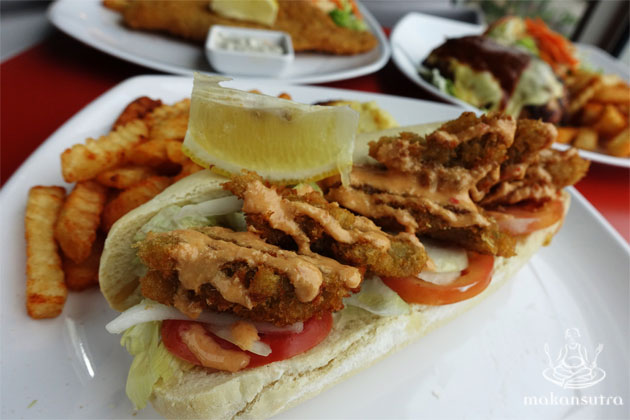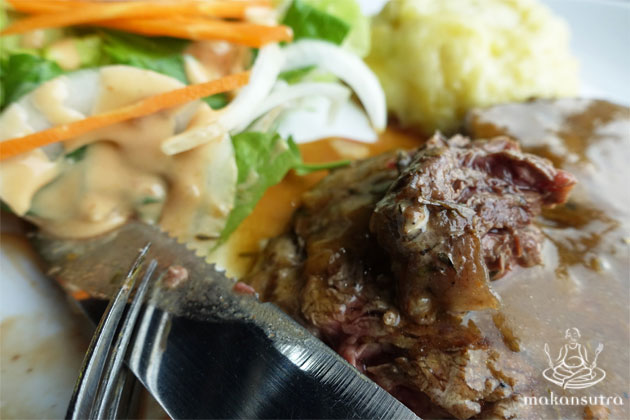 Big Bern's American Grill
Blk 978 Toa Payoh North
#02-01 (food court/ canteen)
11.30am-8pm Mondays to Fridays
11.30am-3pm (Saturdays)
Closed on Sundays.
Updated on 12 August 2018:
Relocated to Timber+
73A Ayer Rajah Crescent.
Operating Hours: 11.30am-2.30am Daily