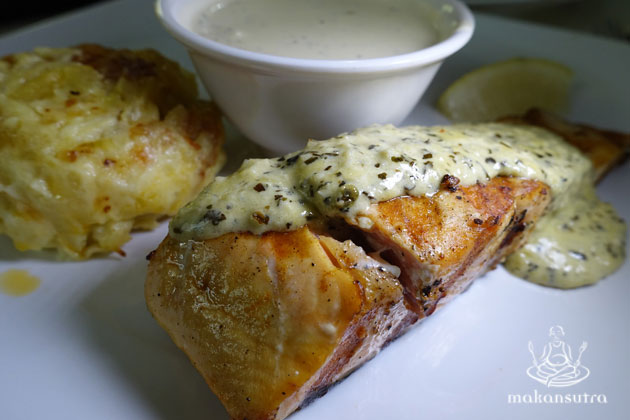 Big Bern's: Starting over again…at 63
By KF Seetoh - Tuesday, Jul 14, 2015
At the height of their business, with up to 13 outlets, they were living their dream. Their tills were ringing in decent 6 figures sales each month and life was exciting and fun. Their customers could not get enough of their hard core no-frills American chow. They went from Bernie's to Botak Jones and consulted for a few outlets with similar concepts…there was no stopping them.
Then, it all fell apart, "it was a series of bad business decisions and partnership woes" and I could see the pain in the business hardened eyes of Bernie Utchenik as he said so. When Bernie and his wife Zee moved on from their last Botak Jones outlet (they sold it) in Balestier, they were still staring at a "staggering" 6 figure debt, the same they used to make monthly back then. Now at age 63, when he should be reaping the rewards and enjoying the soft sunset years ahead, they are starting all over again. "No choice. We got some good years left ahead and we got debts to clear". But have willpower and skills, will travel, I say.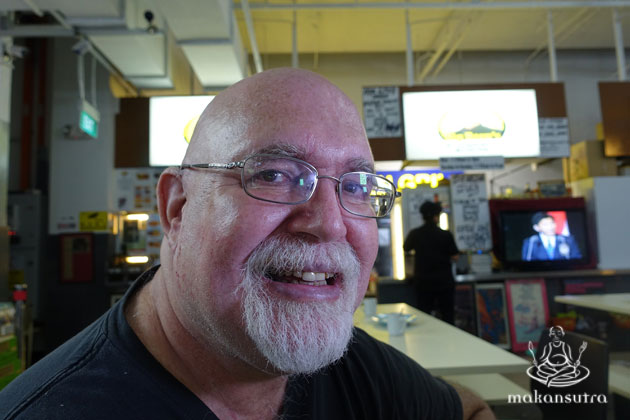 They now roost here in Toa Payoh (Bernie has this thing for quaint and industrial spots) and their comforting and lovable American menu is up again. Plus, Bernie and Zee are up at it personally at the stall each day. He suffers from personal anxiety disorders but calms it with his fighting spirit and some medication. Despite all that, he spends at least 3 hours a day in the kitchen. Slowly and surely, the debt is clearing and nothing is stopping them. He spoke nothing of his woes and gushed only about his kitchen craft. I had to dig and scratch it out of him.
FOOD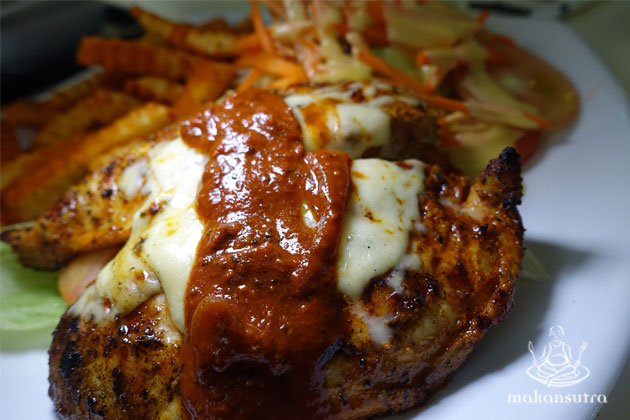 His menu is bold, loud, brave and big, just like the man. The range is wide- from steaks, chicken chops, thick soups, Louisiana Po Boy sandwiches and the good ol' fish and chips. His Cajun Chicken is a class act. A thick cut of breast meat is marinated in Cajun spices and seared, with cheese melted over and then slathered in their signature chilli dressing. It felt dry and intensely flavoured outside but was nicely moist inside. The salad, which came with my choice of honey mustard dressing, played no second fiddle to the chicken. Crunchy, cold, fresh and moreish with the Cajun spiced potato fries. This is their best seller.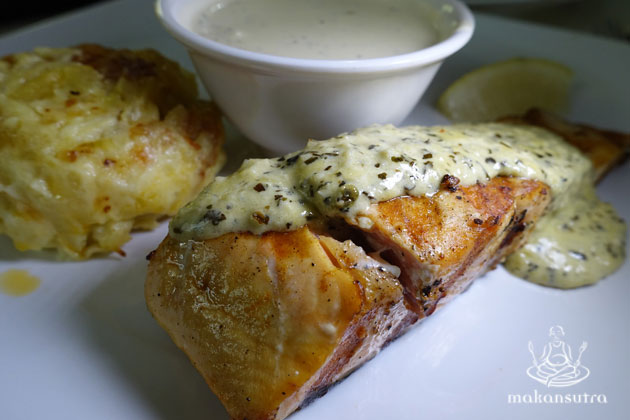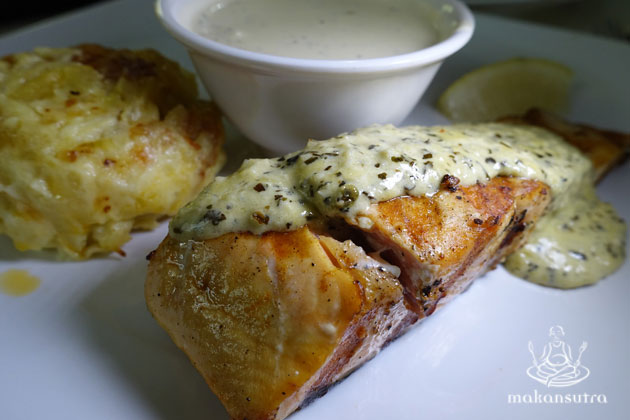 I am not a fan of salmon- too bland and blah for me. But I note how well chefs do this. They took a wild caught salmon (the texture and flavour is bolder) and seared it very well and was not the usual dry piece of fish I usually get at dressed down western eateries like this. Their own made tartar sauce was a bonus to the show. The lovely potato cake completed the show.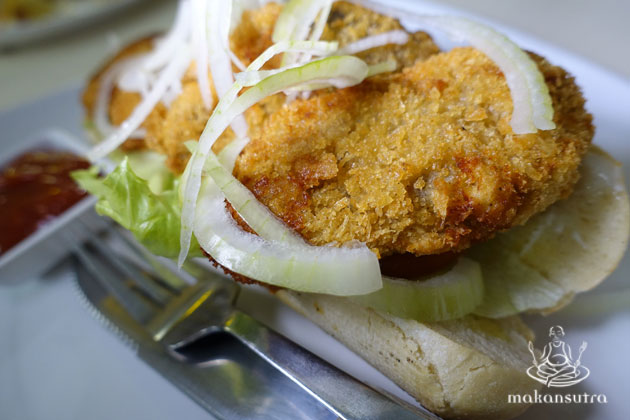 The Po-Boys sandwich did not floor me the first time I tried it. The bread used felt like a stack of cardboard but they recently changed it to what felt a whole lot more authentic- it was softer and gummier inside and crunchy but not crispy. The battered soft shell crabs lumps had its natural flavour but would've preferred it with more marinate. The greens and the chiili sauce lifted it.
Bernie is very practical… "sell good food, treat the customers well and git myself back on my feet". He will get there and be up for air very soon, I know.
Big Bern's American Grill
978 Toa Payoh North , #02-01
+65 6710 7362
1130am to 9pm daily
Updated on 12 August 2018:
Relocated to Timber+
73A Ayer Rajah Crescent.
Operating Hours: 11.30am-2.30am Daily