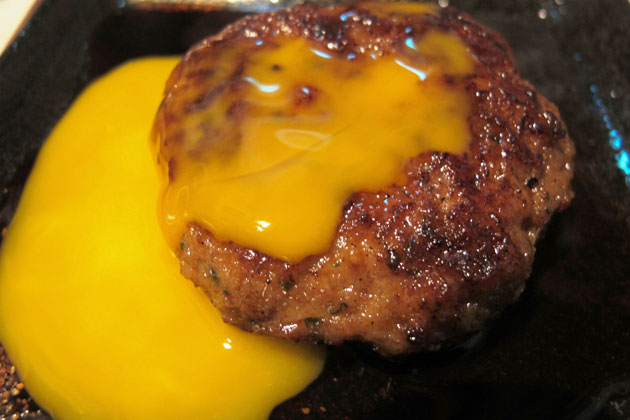 Bincho: The appeal of the grill
By KF Seetoh - Wednesday, Mar 19, 2014
I have eaten the whole lot in the menu over a few meals there, I think. It's not that I wanted to, but it's so easy to get seduced into nibbling on all those neat little platters. You sit there, in low conducive (for overeating) lights, and the bright spectacle is the glowing lit wood fired yakitori station, which you will naturally ogle at. The sizzle and smoke that billows off the grill each time they lay neat pieces of meat over, is captivating. You want to eat all that they grill.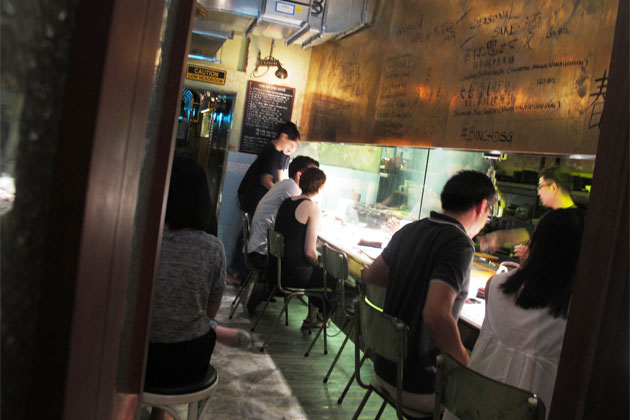 But first, about this place, it's actually a kopitiam (Hua Bee) in front, with a hawker that hawks mee poh tah and touts kopi at heartland prices ( from $1.10cents) . Then on closer look, it's not a kopitiam. Push past the little stain glass door in the middle and this cozy little Japanese bbq bar (Bincho) greets you, and on closer inspection, another sexy little booze bar shows up that the back of the shophouse. This whole shoplot, in a conserved corner of Tiong Bahru with an identity problem, is the the nifty work of lifestyle and makan maverick Loh Lik Peng, the brains behind the Unlisted Collection group juicing up old corners of Chinatown with brands like Burnt Ends, Keong Siak Snacks, Ember, Majestic Restaurant etc…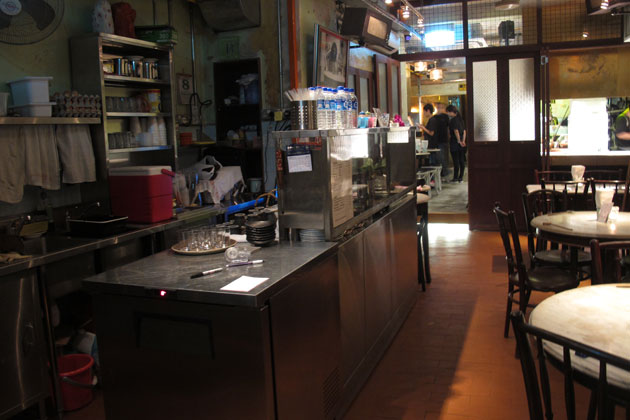 Back to the makan at Bincho. We cruised through two of the main set menus (which practically is the entire menu), the Fuji (most of it, at $80) and the Bincho (Fuji, plus a lot more, at $120).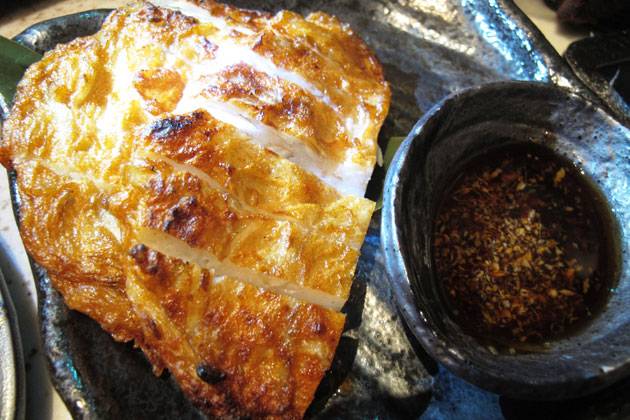 One memorable bite was that piece of fishcake, Satsumaage, which looked like chicken under that light. It was delightful in the mouth- soft, moist, roasty with nary any hint of flour and roasted to a golden brown glow with some charred edges. The vinegared dip took it a notch up. Then I eyed the sizzling tsukune, a chicken meatball patty, which I thought I'll pass if it came wedge between buns. But no, they poured fresh cracked raw eye yolk over.. OMG. Simplicity never tasted this good. Just like how they grilled the quail legs and served it with- quail eggs. Then the rest came in blurry succession, (this was after my third glass of sake, I think) – the Hokkaido Tofu, shaped like the city, with pickles, a yakitori trio of chicken gizzard, breast and soft cartilage, Sakura ebi karage (shrimp fries), sashimi platter, oyako don (rice bowl), grilled beef tongue, tontoro aburi (pig's collar) and, I lost count. You can tell by now I had a tough time remembering the names.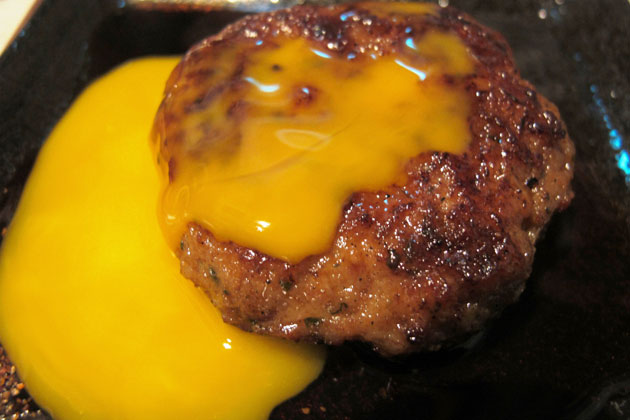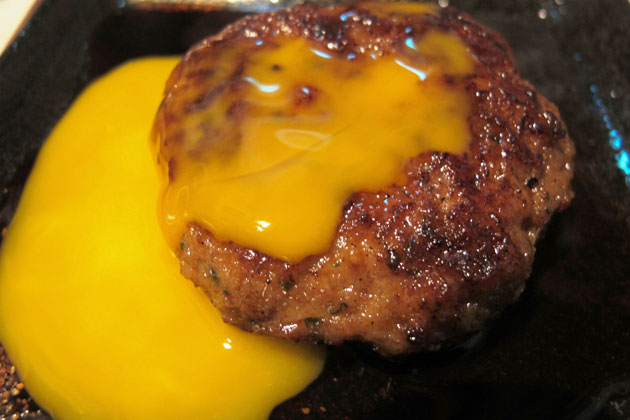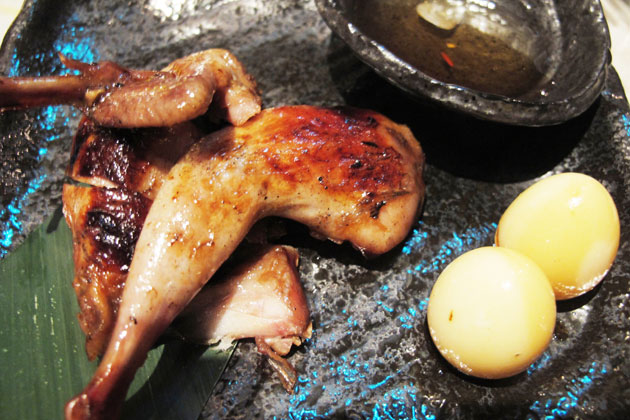 But it wasn't really about the ingredients, a lot of them are easily available. It was the art of the grill and fire control. Each item had its own grilling rhythm and rhyme techniques and head chef Asai Masashi made every platter sing. Truth be told, I lost track of the food quality after the first fourth servings of sake and cocktails.
If you are wondering, no I did not try the mee poh tah, nor the kopi.
Bincho
78, Moh Guan Terrace, 01-19
12pm-3pm
6pm-10.30pm
Closed on Mondays
Reservations call: 6438 4567