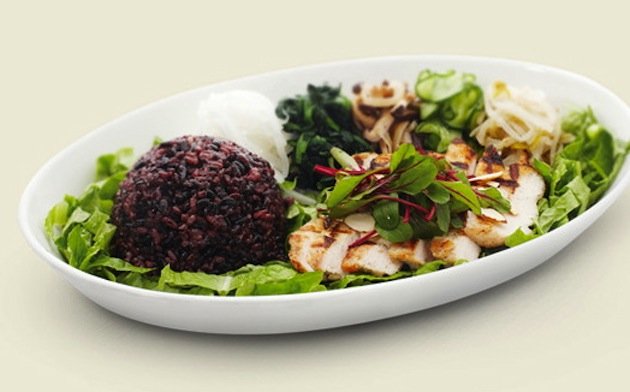 Black is the New Brown Rice
By Tris Marlis - Sunday, Mar 17, 2013
Now that we know that brown rice is a nutrition powerhouse compared its white rice cousin, it's time to also peer at the benefits of black rice.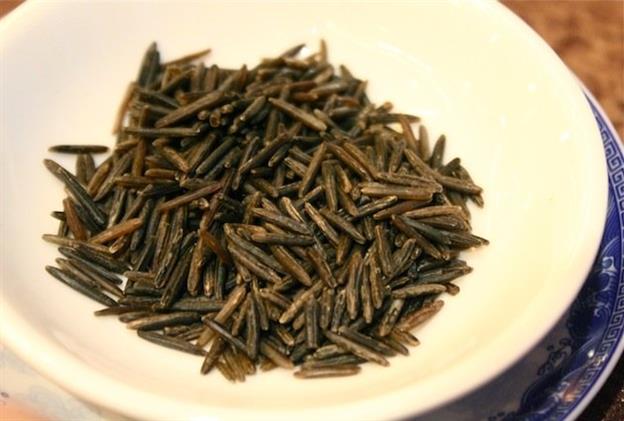 The outer layer of black rice or bran is packed with antioxidant known as anthocyanin. It is usually found in dark blue, red and purple food, like blueberry and acai, and have been linked to decreased risk of heart disease and cancer. A research by the Korean Association of Health Promotion shows that black rice contains more dietary fiber that helps to prevent diabetes.
In ancient China, black rice was so rare, tasty, and nutritious that only the emperors got to eat it. Hence, it's also known as the 'Forbidden Rice.' It is a type of heirloom rice, meaning that it is open-pollinated, was cultivated early in history, but not grown on a large scale in modern agriculture.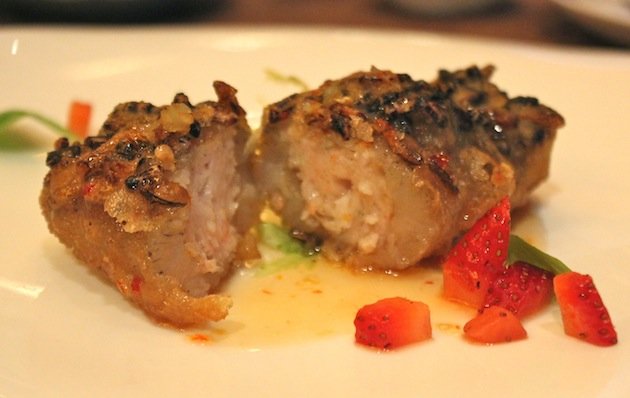 Black rice has texture like brown rice, a little hard and chewy and turns into dark purple colour when it's cooked. Black glutinous rice that we are familiar with in pulut hitam is glutinous breed of black rice, they are both different mainly because black glutinous rice contains high amount of amylopectin (a component of starch) which gives it sticky glutinous quality.
Black is the new Brown RiceSea Cucumber with Black Rice crusting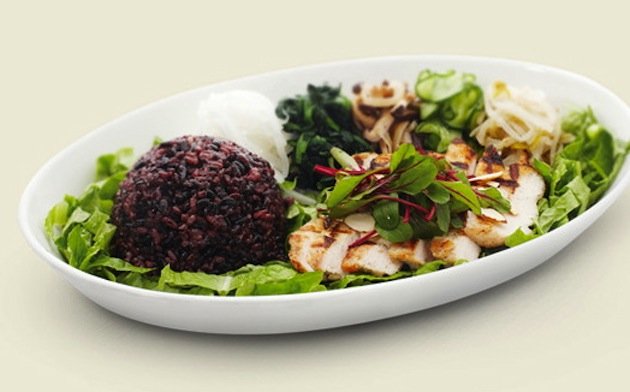 Black rice is not commonly seen in market or restaurants. This month until end of April, Taste Paradise at ION Orchard is having a 'Forbidden Rice' promotion. In line with the regal theme, they pair black rice with luxurious ingredients like abalone, truffle oil, foie gras and bird's nest. The chef incorporates small amount of black rice as the crunchy element in his dishes. Their Deep-fried Black Rice is wrapped with Sea Cucumber, where black rice is added in the sea cucumber coating batter and deep-fried. In other dishes, like Black Rice and Bacon salad or Abalone with Truffle Oil and Black Rice, toasted bits of rice is added for extra crunch. Taste Paradise, 2 Orchard Turn, #04-07 ION Orchard, Tel: 65099660
Another eatery that offers black rice all year long is Korean eatery, Bibigo. Black rice is one of the four choices of rice that you can choose here to customise your bibimbap (besides white, brown and barley). It is served in a hot stone bowl, the rice is toasted further as it arrives piping hot, to your table, the rice in the middle stays soft and chewy, and become crispy on the edge. When you mix all other ingredients together, vegetable and sauce, you will get a bowl of rice that is rich in texture. Bibigo (Raffles City), 252 North Bridge Road, #B1-74 Raffles City Shopping Centre, Tel: 63364745