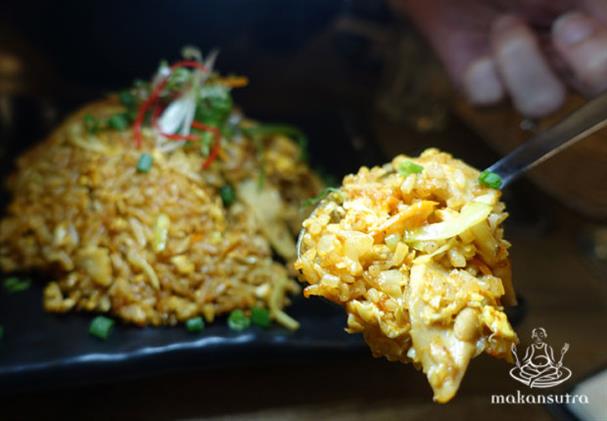 Black Pepper Cha Kway Teow with a Twist
By KF Seetoh - Monday, Jun 27, 2016
Update 9 August 2018: Last day of operation will be on 17 August 2018
Traditional and heritage food must evolve, of course, or it will just fade away eventually like the bright glorious sun, each evening. Over the last 5 years or so, there had been so many attempts at reinterpretations of our good ol' comfort fare. They are turning chili crabs into a mojito, nasi lemak into a cream, chicken rice into a sandwich and the iconic Nonya Buah Keluak nut, into an ice cream and gosh, what are they doing with salted egg yolk lately. Yes, not all work and some are making waves and will eventually be engraved into the new heritage list of our makan culture soon.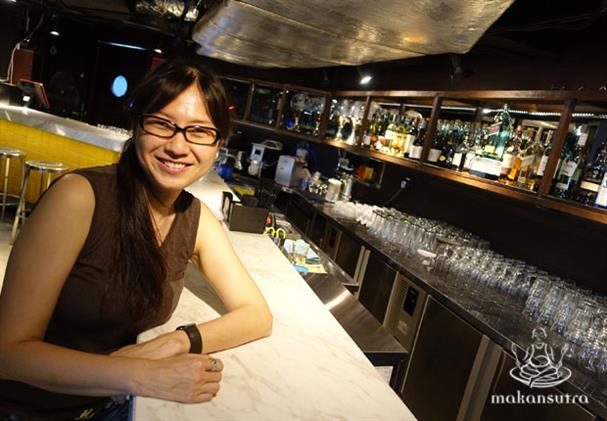 Then this café in one corner of the Orchard Road zone, piqued my interest. I vaguely remember suggesting some menu ideas to the owner and then Josephine Ng emailed me with a " I took up your idea- we now have Soup Kambing Kway Teow($12) in the menu". Her café sits right at the edge of Tanglin Road opposite Tanglin Mall and I pass there often. So how can I not stop for this. It's a charming little semi-alfresco with a cul-de-sac feel kind of a café framed with greenery and the whizzing Orchard traffic seems so distant.
That bowl of Sup Kambing Kway Teow came and so did my cynicism. I mean, it's a Chinese chef Tan Cheong Guan from Penang and this idea is not so easily interpreted- what if it was too heavy and if the wrong type of kway teow was used. The first mouthful soothed this cynic- the soup kambing was not so gamey nor reeking heavily of masala, like at the usual Indian hawkers, and the kway teow was soft and slurpy smooth. The blast of pepper atop the stack of little lamb ribs was a revelation. Then came the Black Pepper Cha Kway Teow ($12), all the usual wok hei sweet savoury tones were intact, but it came with a blast of black pepper fried into, not just cracked over the dish. I held up a "9" score card for this act.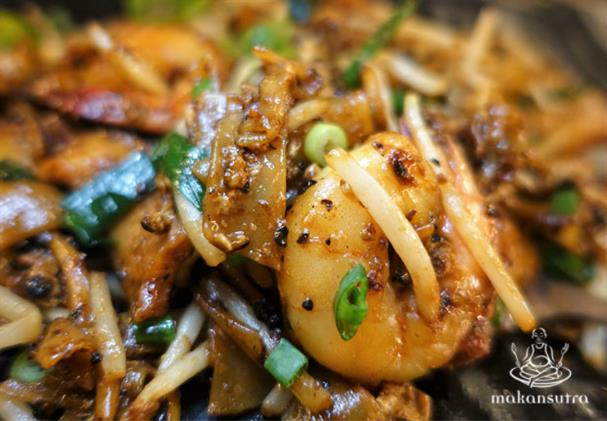 Here's the twist as promised. This New Rasa Singapura café is a social enterprise gig. Josephine, sold her advertising agency last decade and took a six year hiatus but came back with the epiphany- to help the less bless and disadvantaged. This kitchen has two able head chefs, assisted by four less abled yet capable cooks. She reaches out to the mentally disabled ready for "enablement" and even single mums, the physically disabled and those with social disorders of some sort. She gets not much professional advice nor help from the agencies that provided her with these disadvantaged workers. "They keep telling me they can't do the simple repetitive chores and keep wanting to go home. But I have to encourage them to give it a try and say I will help them. Slowly , they blended in and nicely so.", Josephine recalls some of the hurdles she faces when handling them, and now " the problematic ones are the abled staff- they leave with the slightest excuse to."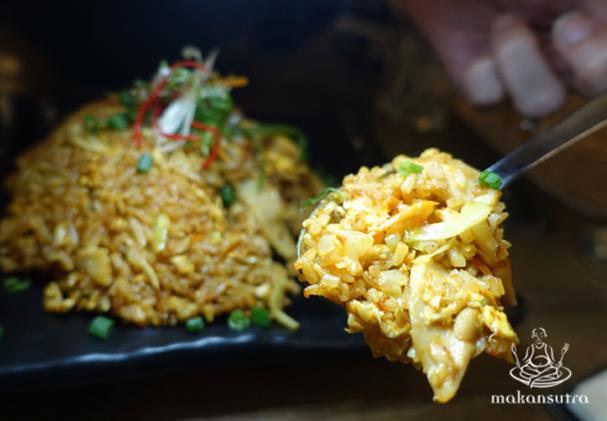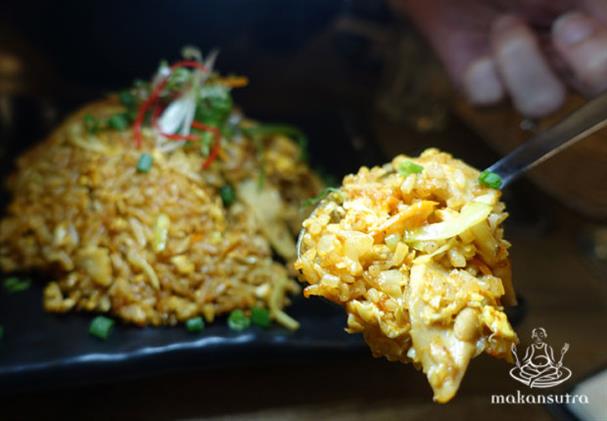 Then the Smokey Fried Curry Rice ($12) landed and I had to immediately tear in as I needed instantly to know if it tasted like nasi goreng or nasi briyani. Neither, it tasted like, well, fried curry rice and this was her Singaporean customer's favourite.
Josephine is not depending on your charitable heart for support, she just wants to sell good local food and listen to your ideas.
New Rasa Singapura
54, Tanglin Road
B1-02, Tanglin Post Office (actually at the ground floor)
Monday-Saturday 12pm-10pm, closed Sundays
Tel: 9818 8102 (HP)