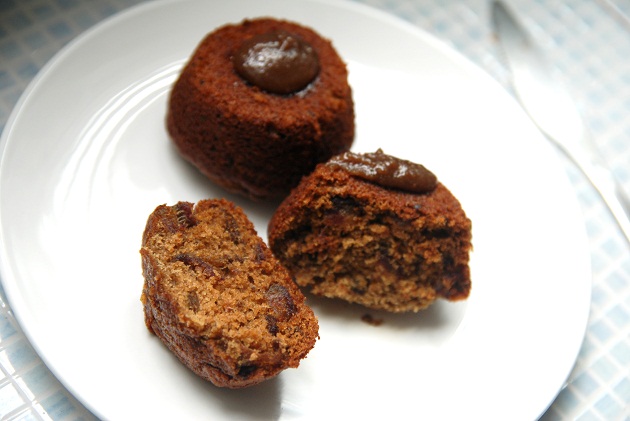 Black Sugar And Sticky Date Pudding
By Stefanie Chao - Monday, Oct 15, 2012
Chinese black sugar (黑糖) is the alternative to molasses used in Western cooking or baking. Renowned for its fragrance and depth of flavour, molasses is a viscous by-product after sugar goes through the extensive refining process to reach its pure white crystal stage. It has a smoky, bittersweet flavour that lends a lot of aroma, especially to baked goods such as gingerbread men.
So why Chinese black sugar? Well for one, it's less sweet than molasses, and definitely healthier than its cousins like muscovado sugar, another type of unrefined brown sugar with a strong taste of molasses. The depth of smoky flavour is evident but not so much so that it overwhelms the palate. Note that molasses is used most commonly in gingerbread because it can stand up to the strong gingery taste.
In China and even Japan where black sugar is known as Kuro Sato, it is widely used in the traditional desserts and the slight savoriness of the sugar lends a nice contrast to otherwise one-dimensional sugary aftertastes. It even has some health benefits to boot because the unrefined sugar contains trace minerals present in the sugarcane. A common health drink for females in China is to boil some black sugar with ginger slices and drink it to promote blood circulation and reduce abdominal cramps during that monthly menstrual cycle.
As black sugar is present in many Asian desserts such as sweet soups, puddings and even steamed sweet buns, using it for baking should produce some very interesting results! The first thing that I thought would pair well with the delicate sweetness of the sugar would be the fruity, even floral fragrance of dates. In particular, the Medjool date, known as the king of dates for its plump, sticky and rich fruit yielded. Despite their sweetness, they only contain about 66 calories each. They are a good source of fiber and contain high levels of potassium, magnesium, copper and manganese. In color, Medjool dates can vary from a deep brown to a rich dark purple or crimson, and they work perfectly together with the black sugar in sticky date pudding.
One of my favourite Australian desserts, sticky date pudding can now be enjoyed all year round due to the easy availability of Medjool dates and black sugar from the wet market or supermarket. You could purchase the most traditional form of Chinese black sugar (黑片糖) in slivers from the wet market and process it finely so it will dissolve easily but the versions found in the Asian section of most local supermarkets should do just fine.
Another variation done to the pudding to lend more dimension is to stir in some malted milk powder like Horlicks, it complements the spices in the batter! Lastly, the addition of brandy to the caramel sauce gives a nice festive heady punch to the dessert, serve this at any occasion and your guests will thank you over and over!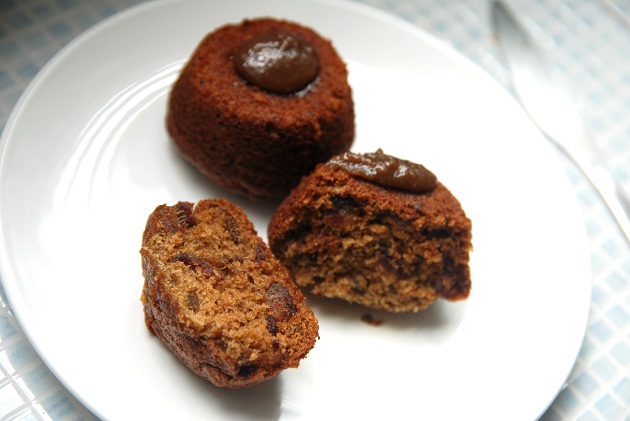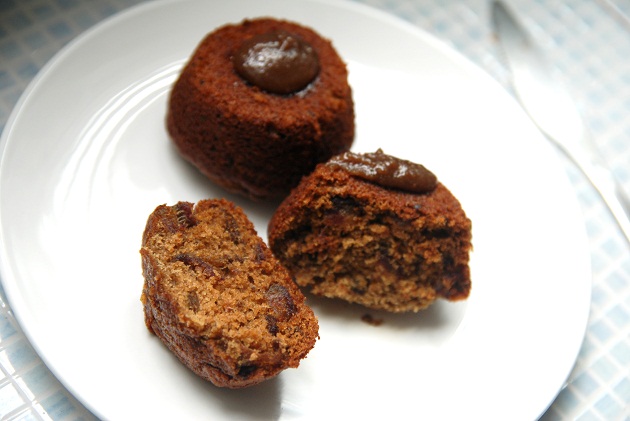 YOU NEED: 1 cup worth of stoned and chopped Medjool dates 1 tsp bicarbonate of soda 1 cup boiling water 2 tbsp softened butter 2 tbsp Horlicks ½ tsp each cinnamon and nutmeg, sifted together with a pinch of salt 1 cup Chinese black sugar 2 eggs 1 and ½ cups self raising flour
Caramel Sauce: ¼ cup Chinese black sugar ¼ cup soft brown sugar, lightly packed 2 tbsp condensed milk 2 tbsp golden syrup 2 tbsp butter ¼ cup milk 1 tsp vanilla extract 1 tbsp brandy or whisky
HOW: Bring one cup of water to the boil in a heavy-based pan. To rapidly bubbling water, add dates and bicarbonate of soda, there should be furious bubbling for a few seconds. Turn heat off, and let stand. Preheat oven to 180C. Whisk butter and sugar together, add Horlicks and spices. Whisk eggs in and sift in flour, combine till smooth. Add a little of date mixture in and whisk to combine. Do not add all at one go as the eggs will scramble. Gradually add the rest in, whisking to mix. Immediately pour into lined 8×8-inch baking tin and bake for 30 to 35 minutes. Start testing with a skewer at 30 minutes, there should be moist crumbs clinging to it. Otherwise, it is overdone. Alternatively, you can divide the batter between lightly greased ramekins or muffin-tin moulds to aid individual servings, fill these ¾ full. Bake for 10 to 12 minutes until an inserted skewer shows moist crumbs clinging to it. Let it stand for 10 minutes then serve immediately in slices with warm caramel drizzled over, and a scoop of good quality vanilla ice cream.
Sauce: Meanwhile, combine all sauce ingredients except milk, in a heavy based pan and boil rapidly till thickened. You may want to add in a pinch of cinnamon for extra fragrance. Remove from heat, pour in milk (otherwise it will curdle) and return to heat through.