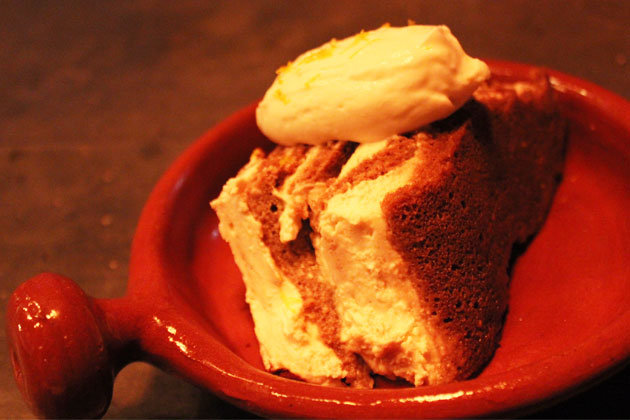 Boost up with Booze Desserts this X'mas
By Tris Marlis - Thursday, Dec 19, 2013
What makes a dessert extraordinary? Sometimes a little booze is all it takes to elevate a dessert and bring it to another level. When matched properly, the booze can bring another flavour profile to the equation, think rum in tiramisu or ice cream, or vodka filtered in a whole watermelon. The fragrance and heady aroma cuts through the sweetness, giving a kick to the usual boring roundness and it keeps the cake moist.
Go ahead, go lightly incoherent with alcoholic desserts this festive season. Here are a few of our favourite local alcoholic desserts.
Key Lime Pie at Windowsill Pies, 78 Horne Rd, Tue-Thu: 11am-9.30pm, Fri: 11am-10.30pm, Sat & Sun: 10am-10.30pm, Closed on Mon
They do serious pies here, certainly not your usual suspects. Ingredients are generous and the flavours range from traditional to quirky and fun. One of their best sellers is this key lime pie made with lime custard and spiked with vodka jelly. Each slice comes with 20-30ml of vodka jelly, which is equivalent to a shot. We like how the vodka jelly balances the tanginess of lime and sweetness of the pie overall.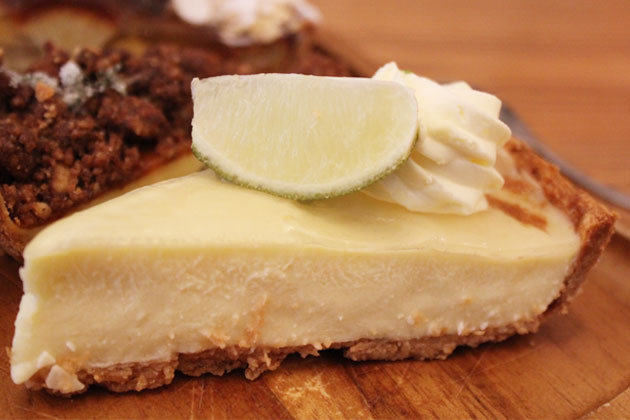 Soju Cheesecake at IKYU, 5 Yong Siak St, 11.30am-3pm, 5.30pm-10.30pm, Closed on Mon
Plain and boring looking, but one spoon in and you realise you are in trouble. The head chef of IKYU, Takuma Seki, loves his rice wine. The Soju Cheesecake packs a punch. Every bite of cheesecake is like taking a sip of rice wine. When they say you can't get drunk just by eating this dessert, they may are wrong, in this case.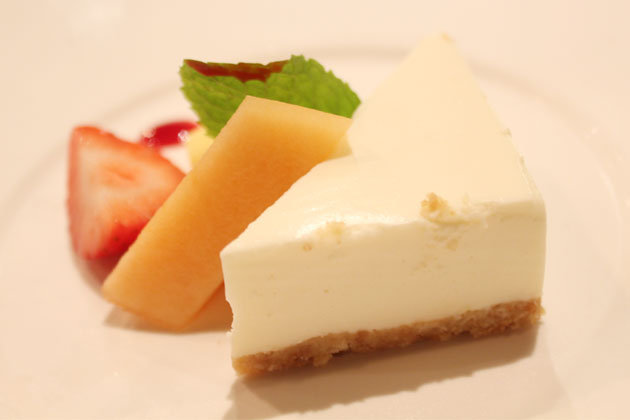 Rum and Raisin at Udders, 246D Upper Thomson Road, Tel: 64520803, Mon-Thu: 12pm-1am, Fri-Sun: 12pm-2am
All ice creams at Udders are packed with flavours. The dark chocolate ice cream has no lack of chocolate-y bitterness, so is the green tea. What we like here is the classic rum and raisin, done just right. The rum in this ice cream is so potent and the raisin tastes like it's been soaked in rum. It is smooth, moist and delectable.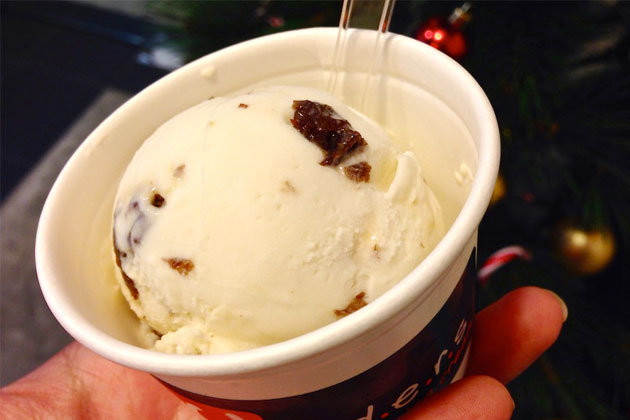 Tiramisu at Jamie's Italian, 1 Harbourfront Walk, Vivocity, #01-165-167, 11.30am-11pm
If you missed our review on Jamie's, we'll say this again – dessert is the best part when dining at Jamie's. The tiramisu is drenched in coffee liquer that is potent and keeps the cake moist. The dessert is smoothened with rich mascarpone, which makes it even more delectable. A traditional dessert done right.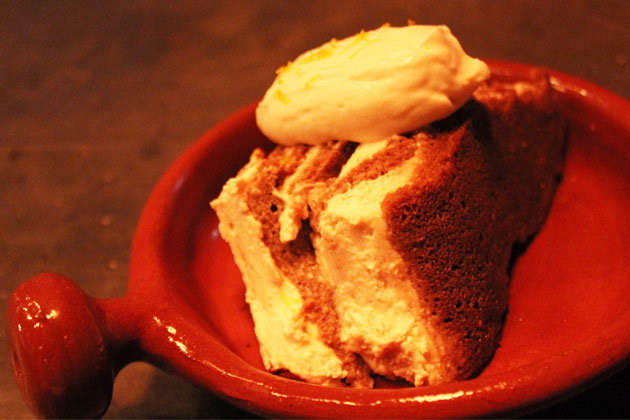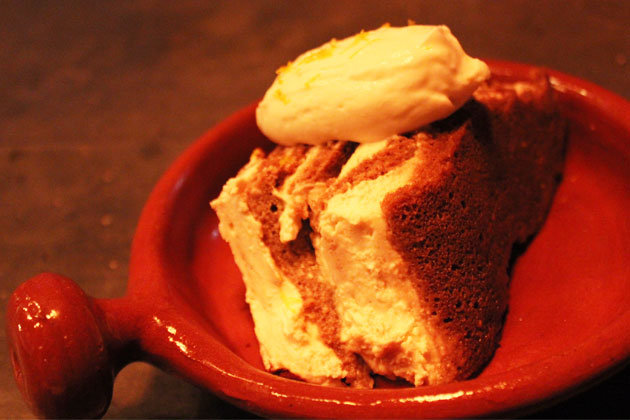 Glutinous rice dumplings in rice wine at Pu Dong Kitchen, 271 Bukit Timah Rd, Balmoral Plaza, Tel: 67328966, #B1-02, 11am-2.30pm, 5.30pm-9.30pm
Chinese rice wine is not only commonly used in cooking savoury dishes, it is also used in dessert. The rice wine, made with fermented rice, has an acquired taste that some might not be used to. It is commonly served warm, and traditionally a dessert popular during winter time. It has a nice sweet wine aroma, subtly bittersweet and comforting with the glutinous rice dumplings.