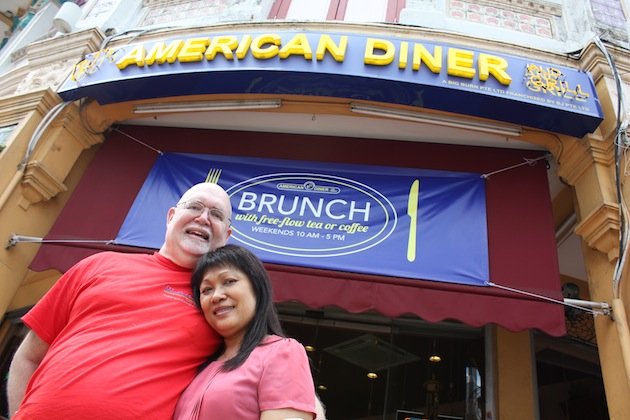 Botak is now BJ's
By Tris Marlis - Friday, Aug 09, 2013
It's been over 20 years since Bernie Utchenik (known better as 'Botak Jones') set foot on Singapore and started his whirlwind journey in the F&B industry. He fell, he stood up, found success, became a Singaporean and now, should be happily enjoying his sunset years. But no, he is starting all over again. After departing from the Botak Jones empire (he sold the business), felt the itch, and set up BJ's American Diner and Grill on Balestier Rd. At 61, retirement is not a part of his plans just yet. Together with Jerry's Grill, his Botak Jones chain of no frills coffeeshop style American diner dives was among the first to be set up in Singapore.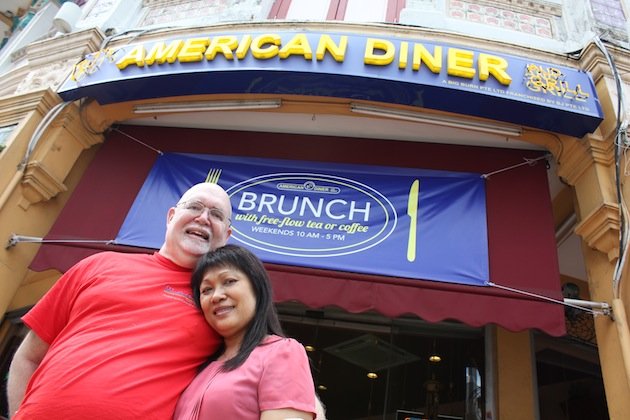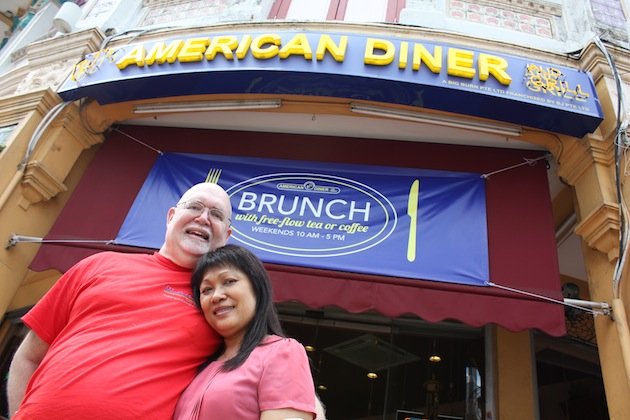 Utchenik's mission with Botak Jones was to change the local's perception, their belief and affinity towards American food, be it at the bar, close to the heartlands in kopitiams or now, in a restaurant. Today, with BJ's American Diner and Grill, he aims to up the ante and introduce his American signatures in a finer setting amidst a local neighbourhood vibe. He had come so far, but will he succeed?
Throughout the years, Utchenik has been maintaining the same philosophy for business, service and good food. One, he says: "entrepreneurship should not be about money." Two, he continues: "The restaurant industry is an entertainment business. It's all about getting people to smile." If Botak Jones was about "damn good food at damn good price," then BJ's promise is that "Nobody goes out to have a bad time," bringing the 'entertainment business' to another level.
Singaporeans are no strangers to Utchenik's classic American fare. The restaurant's hard core leather back American menu (almost two feet high) is filled with sandwiches, burgers, salad and steaks. The restaurant uses USDA certified prime steak, which has been tenderised in-house and the coleslaw is own-made, so are the spices for their Cajun Chicken and fries. BJ's food is comforting, the portion is satisfying and the price does not hurt the pocket either.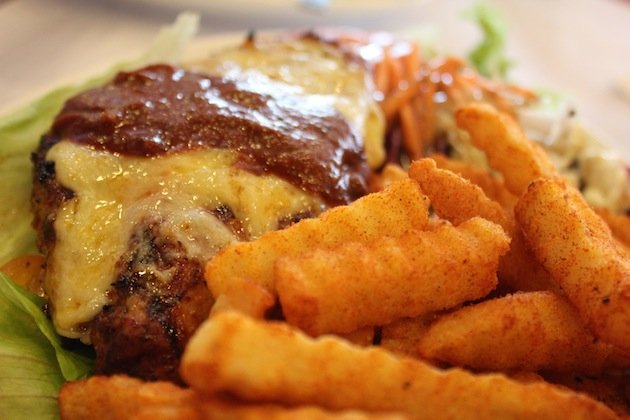 If the business is really all about getting people to smile, then they got it right. Watching the couple tend to their customers is a joy and it infects his staffs too. But with sky high rental, manpower problem and the ever growing number of restaurants in Singapore, delivering smiles alone is not going to pay the bills.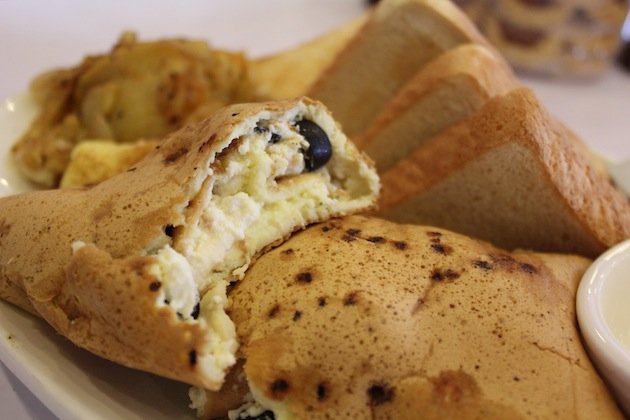 At least, in the 10 years that he built the Botak Jones brand and experience, they've changed mindsets about their food. Their Cajun Chicken had proven that breast meat can be as moist and as flavourful as chicken thigh. But that's not enough in today's climate, as a new eatery with fancy plans and menu is opening up each day here. He dejectedly reveals that many of his friends (who were in the western food industry) had given up. But again, this is Bernie and Zee, and they are indefatigable. Just listening to him is like hearing a smart 30 year old talks ideas about entrepreneurism.
For them, maintaining the business is about finding satisfaction in small things. Utchenik enjoys handling marketing. He has made multiple on-screen appearances, latest one being on the "Ah Boys to Men, appeared on numerous publications and online publicity gigs. Their latest attempt, among others, at breathing fire into their menu, is introducing the Elvis pancake – with stacks of buttery pancakes and peanut butter, or the Alaskan king crab legs. Every dish comes with a quirky tagline, like "food so big, you will have to come back."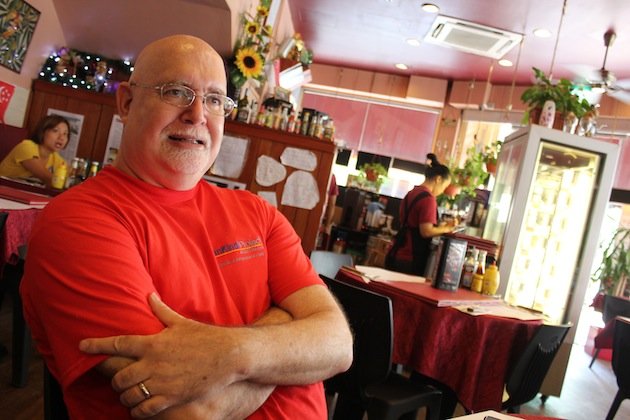 With such a big menu, ranging from breakfast, brunch, lunch to dinner, there sure will be hits and misses. When customers are not satisfied, "just overwhelm them with remedies," says Utchenik. How you ask, "Just by doing it, sincerely," he says.
BJ's American Diner & Grill 312 Balestier Road, #01-01 Tel: 6252 6225 Hours: 11am – 12am