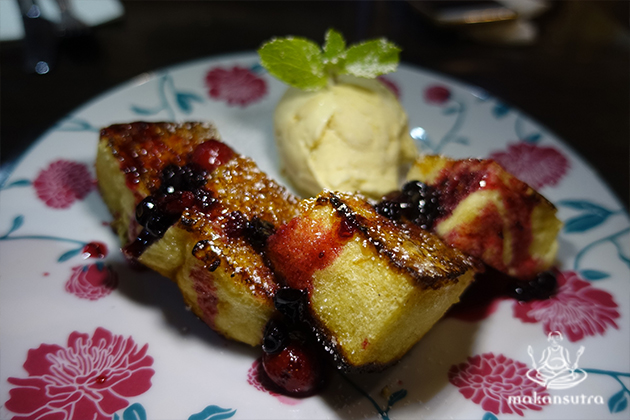 Brave Builders of French Flavours
By KF Seetoh - Friday, Oct 26, 2018
Once a group of noisy "little millennial aunties" went to this restaurant, ordered nothing amidst peak hour and refused to budge when asked to. They even demanded an explanation why they had to leave when chef owner Joey Lim asked them to make way for paying customers. The "aunties" as Joey calls them, went ballistics online with a vitriol and poisonous post. Thing was, the media attention it generated did wonders for the restaurant and many were interested in the food rather than how those girls felt. Me too. So to this HDB shop restaurant I went. First thing I noticed, it directly faced the Sims Place Hawker Centre and sited in a heartland HDB estate. That's two business suicide notes for a French inspired restaurant in the larger Geylang area.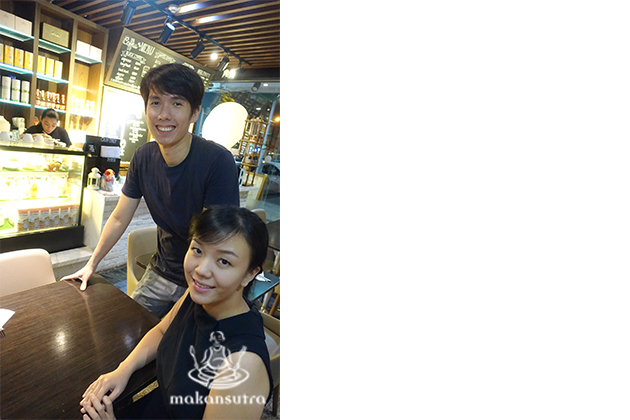 Joey and May are on site every day
I asked and Chef Joey and his fiancé Goh May Ning says it's about doing what you need to do, sort of like a democracy of the professional spirit. He left a head chef job at Tiong Bahru Bakery after graduating for the illustrious Le Cordon Bleu culinary institute in France. And why Sims Drive area- because a silent partner who owned the premise offered a fair rent for the smallish, dozen table restaurant. And I noticed this isn't a place for public transport "wonderers" but perfect if you drive. The carparks are right in front, across and all around them. It's been two years they have been here and I sort of expect that have settled in the ways of the kitchen and service. I was right.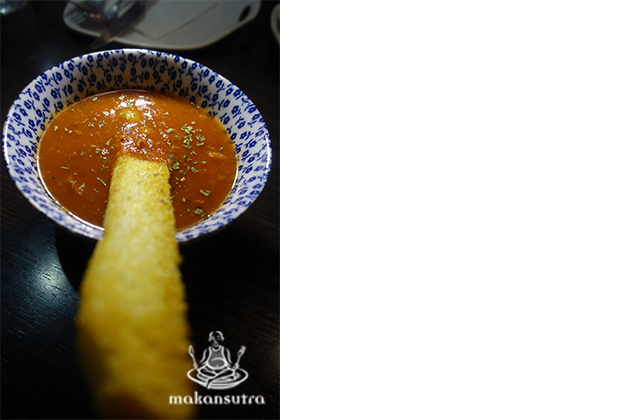 Soup of the day- Bacon Minestrone
The starter Bacon Minestrone (soup of the day at $7.90), with a buttered bread stick, set the tone and level for the meal- high. The hints of the bacon in the thick tangy vegetable soup was a palate awakener. Then I tore into the Panko Herbed Fish Burger ($16.90) and to all those who want to seriously level up from the usual fast food chain fish burgers, this is it. The oversized herbed, crispy and crusty snapper fish came juicy inside and the soft buns, greens and fries were just to complete the visuals. This is how a fish burger should be, in my books.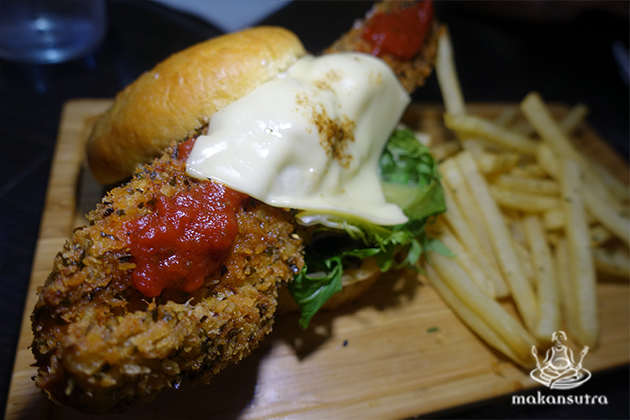 Panko Herbed Fish Burger, how a fish burger should be
The Beef Cheek ($17.90) with mash, root vegetables and pumpkin chips was a riot. The cheek was sous video for 24 hours and it came almost as soft as the mash. The wine sauce did not overwhelm the gentle beefiness. Starch came in the form of Ratatouille Pasta ($12.90)- aldente tagliatelle with braised greens done in light herbal hints and finished with the top 3 French kitchen secrets -butter, butter and butter. There is a reason why this is a blue plate best seller that never left the menu. Most items are almost permanent residents by now, based on feedback, May tells me.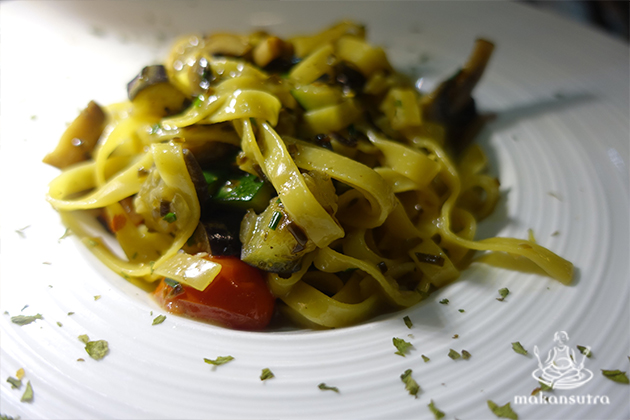 The Ratatouille Pasta is their customer's favourite item
Their Papillote Snapper ($21.90) came paper wrapped and baked and Joey was careful not to take anything away from the fresh fish with the wet sauce, mushroom and greens. But I admit, the star was the butter lemon grass rice (separate order at $3) to go with it. I save the last for the best, the French Toast ($13.90).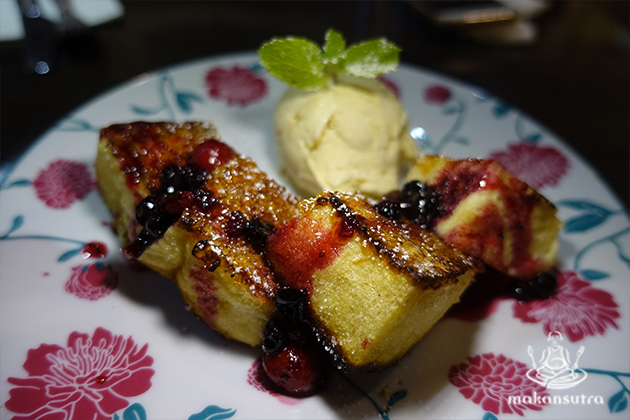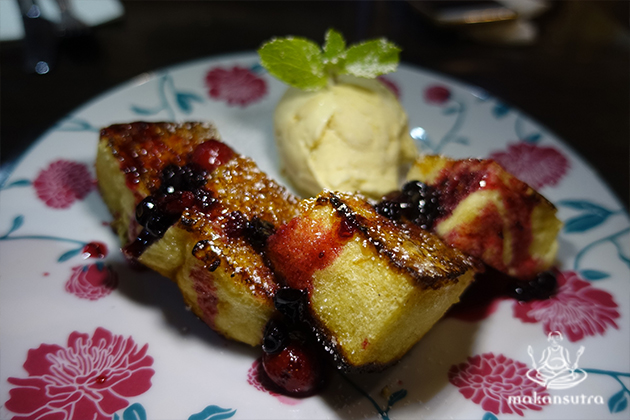 The awesome French Toast
It was brioche bread chunks with berries sauce and ice cream. It felt crispy (from the burnt caramel sugars on the bread), soft, sour, sweet, cold and hot, all at once. This one stood out like a peacock in the dessert (this hot season of ours currently). Keep it up Joey and May, and keep telling folks who cannot respect chefs, to go to a hawker centre and squeal there, it's part of that culture.
Builders Café
51, Sims Place, #01-160
Tel: 67471837
11.30am-9pm daily (till 4pm on Sundays)