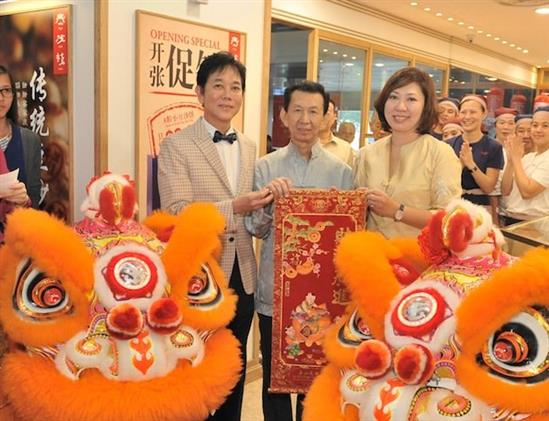 BreadTalk Group Revives the old Thye Moh Chan Pastries
By Catherine Ling - Wednesday, Jan 23, 2013
For 70 years, Thye Moh Chan has served exquisitely handcrafted Teochew baked goods like tau sar piah to a loyal following. Business was good, but with no successors and owners getting on in age, it looked like the end of the road for the brand. But then George Quek of the BreadTalk Group intervened. He would not let this old icon fade into history.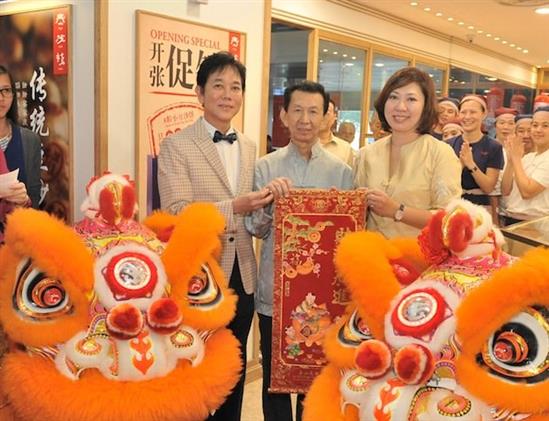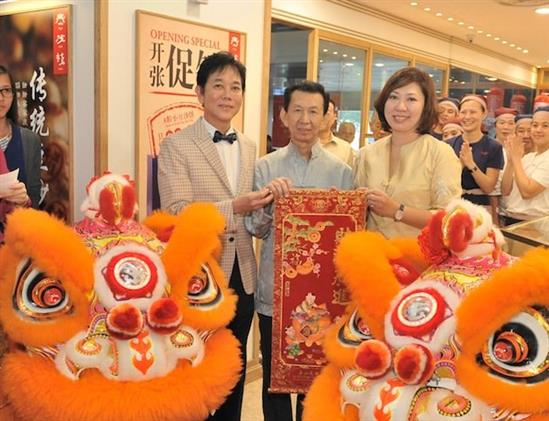 George says, "I'm Teochew myself, and my parents used to frequent Thye Moh Chan, so I've enjoyed their tau sar piah since childhood. The brand is also very much a part of Singaporean Chinese culture, because its products have played important roles in family events, such as weddings and new births. That's why when Thye Moh Chan announced its closure in September 2011, I felt it would be a great pity for this legacy to discontinue."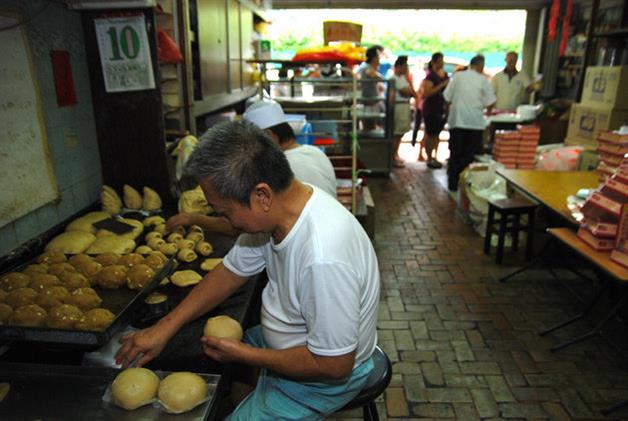 As the vice-president of the Teochew Poit Ip Huay Kuan, George felt compelled to do something about it. Through some contacts at the association, he approached the third generation owner, Mr Koh Hong Chua, 66, about taking over their brand.
"Thye Moh Chan was set up by my grandfather before it was passed on to my father and then me," says Mr Koh. "By 2011, our chefs were already in their 70s and were getting on in age. My children had no interest in the business and they had their own aspirations. That's why I had no choice but to close it down. I have a lot of affection for the brand and it was never my intention to sell it to anyone else, until I met Mr and Mrs Quek. I was won over by their sincerity and their experience in the bakery business. Looking at the number of successful brands they have created, I felt assured that Thye Moh Chan was in good hands and could flourish for years to come."
The same handcrafted tradition will continue in the two stores at Chinatown Point and Parkway Parade, where the piahs are made fresh daily. Mr Koh and two veteran chefs served as key consultants during the extensive skills transfer process, and now focus on quality assurance now that the stores are up and running. The 25 products sold include the signature Sweet and Salty Tau Sar Piah, Teochew Double Delight and Assorted Crisps.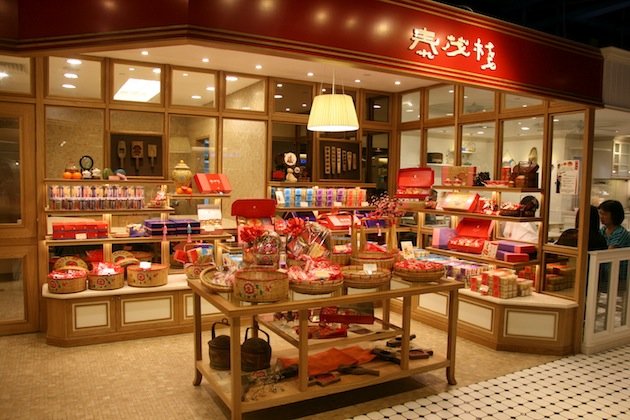 The handcrafted techniques long upheld by the chefs at Thye Moh Chan are not imitable by any machine. Each batch of its signature Tau Sar Piah requires arduous labour; merely producing 10kg of its mung bean paste takes 5 hours of soaking, steaming, hand-grinding, drying and temperature-controlled cooking. An ideal piah also requires six to seven thin layers of pastry with spaces in between (the layers) to create the perfect texture.
"An important part of this re-launch is to reconnect the younger folks to traditional baked goods. That's why we have introduced new flavours such as Cranberry Tau Sar Piah, Assorted Nuts and Yuan Yang which contains spicy pork floss and salted egg yolk," says George.
The younger generation may not be familiar with Thye Moh Chan but that's not stopping George from trying.
"These traditional bakery brands form a very important part of our roots and we want to reconnect the younger generation to them in order to continue to preserve the heritage and culture," he says.
The group has also refreshed the product packaging to appeal to the younger generation. There are also presentable and convenient occasion packages for weddings, birthdays and new births. The staff are trained to offer customers information on the products and associated traditions for gift giving. In addition, the store has informational product tags in English and Mandarin, to educate customers on the significance of each product in relation to Chinese culture and heritage.
"With Thye Moh Chan, our priority is to preserve Singaporean-Teochew heritage and culture. The Group's long term vision is to establish Thye Moh Chan as a cultural and heritage icon of Singapore. We hope the signature piahs can soon be seen as a Singapore product that overseas guests can buy home as gifts and something that Singaporeans can share with their overseas friends as a gift of sincerity. What makes Thye Moh Chan so unique and iconic is the craftsmanship of traditional baking techniques. It is something that is often neglected, but is a quality we would like to uphold and bring greater awareness to."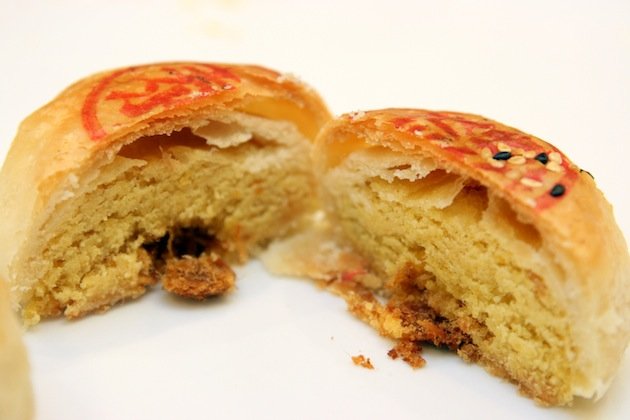 Prices start at $10.80 for a set of eight tau sar piah pastries or $15 for a large piece.