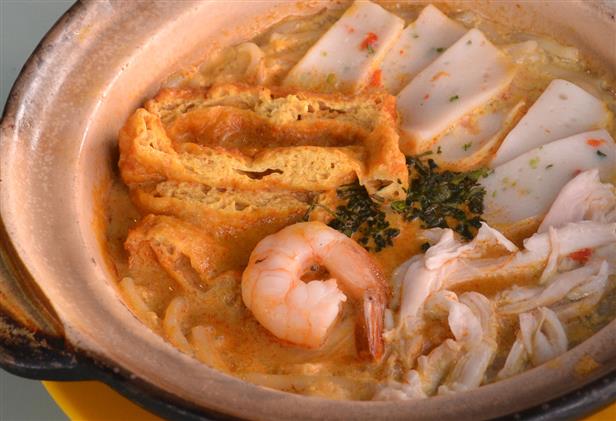 Breakfast Is For Losers
By Jade Hu - Wednesday, Apr 16, 2014
She is consciously looking for ways to put some flesh on those bones. He gets his kick from fast food chow. She is the fastest woman in Singapore, the first to hit the Olympics in 36 years, and he a sprinting legend, who placed 7th in a 100m heat at the 2004 Summer Olympics. We met at the soon-to-be defunct Longhouse Food Centre at Upper Thomson Road, where they often eat together as it is right smack between their homes, and talk food, or ermm… nutrition.
A final year NTU undergraduate in Sports Science and Management, Dipna Lim Prasad, 23, is brains and brawns personified. She knows what to eat, when to eat, how to eat, but most of the time, lets her ravenous appetite dictate all. Her punishing training routines are nothing to be envious of, although that meant she can eat as much as she wants.
Dipna is not always lawless about what she eats. She explained, "During the hypertrophy period, which means I need to bulk up and gain muscle, I'll add meat to wanton mee, to get more protein. Closer to competitions, I actually don't eat as much." Poh Seng Song, 31, whom she has been dating for nearly 6 years, goes for the 'everything in moderation' approach and doesn't believe in any special diets. "I just pick out the fatty parts of the dish like the chicken skin in chicken rice," he said, mostly it's green light for pizza, pasta or hamburgers.
Recovery food is an important concept for professional athletes like Dipna and Seng Song. It has to be high carb, high GI (glycemic index) and full of protein. Besides downing protein shakes after trainings, Dipna likes her dose of Weider Jelly (which provides the same energy as a Japanese rice ball), teh peng, or even goreng pisang – tasty, full of sugar and ideal for the post-training recovery window of 30 minutes when whatever is eaten is being absorbed at top speed. Seng Song, who is also a full-time pilot besides his professional track career, "is crazy about coconut water".
When Dipna and Seng Song are not zipping around the training track at lightning speed (or working, or studying), they make it their mission to hunt down their favourite bites all over Singapore. Her notoriously sweet tooth lures her to desserts, eaten before her meals, to the bafflement of her dining peers. They single out a few makan fuelling stops to power up their bodies before yet another calorie-zapping training session.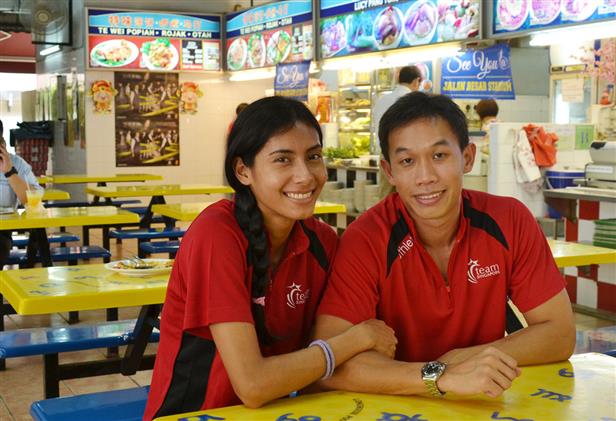 The claypot laksa at Zhen Shan Mei Claypot Laksa, #01-50 Alexandra Food Village gets this sprinting lady champion's blood racing. Dipna zooms in on the gravy, which she found very rich and thick. Plus, it's just the right mix of cream and spice.
Seng Song hits up Jin Jin Dessert Stall at ABC Brickworks Food & Market Centre for his sugar rush fix with the durian and mango ice, or "Gangster Ice" (because 'liu mang' 榴芒 sounds like 'gangster' 流氓 in Chinese). Dipna goes straight for the crowd favourite mango ice for its use of fresh mangoes.
Off the top of Dipna's head, she recalls the chicken chop hor fun at Changi Village Food Centre, with its super shiok, super crispy chicken and silky soft hor fun. And for them, the so-oily-it's-sinful oyster omelette at Newton Circus is "so gooood".
Rojak is one dish that the couple always shares, and not coincidentally their favourite dish at their makan date spot – the Longhouse Food Centre on Upper Thomson Road (permanently closed by end April 2014 – the new stall opens later at Jalan Besar Stadium Food Court). Its sweet hae ko (prawn paste) sauce with a bit of spice from the chilli makes up the best of both worlds for Dipna and Seng Song. Plus, the fragrance from the ginger flower and lime lifts the equation.
When asked about their favourite foods, Dipna enjoys a meal cooked by her mother of Chinese descent, quipping that despite her other "Indian half", she couldn't eat anything too spicy, as opposed to Seng Song, who made a dig at her by declaring his love for all foods spicy – the spicier the better.
In the meantime, these champions maintain they are no fans of breakfast, preferring to catch up on sleep and go straight on to lunch. Seng Song insisted cheekily, that as long as it is the first meal of the day, it still counts as breakfast. A granola bar, a piece of bread or some porridge is their way to go. Despite their rock star status on the Singaporean track scene, they are regular folks like the rest of us.
List of Hawker Stalls: 
Zhen Shan Mei Claypot Laksa 
Blk 120 Bukit Merah Lane, #01-50, Alexandra Village Food Centre
Hours: Mon – Sat 9am- 4pm (or until sold out); Closed on Sundays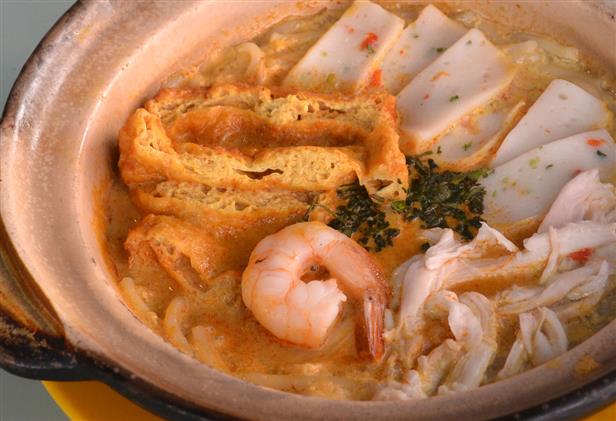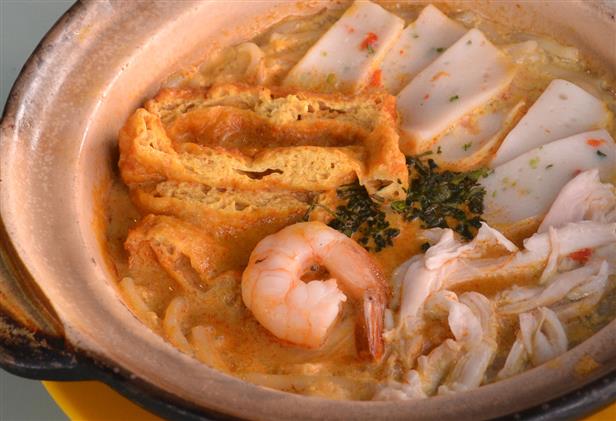 Jin Jin Dessert Stall 
6 Jalan Bukit Merah, #01-20, ABC Brickworks Market / Food Centre
Hours: Mon, Tue, Thu, Sun 12pm – 10pm; Fri & Sat 12pm -10.30pm; Closed on Wednesdays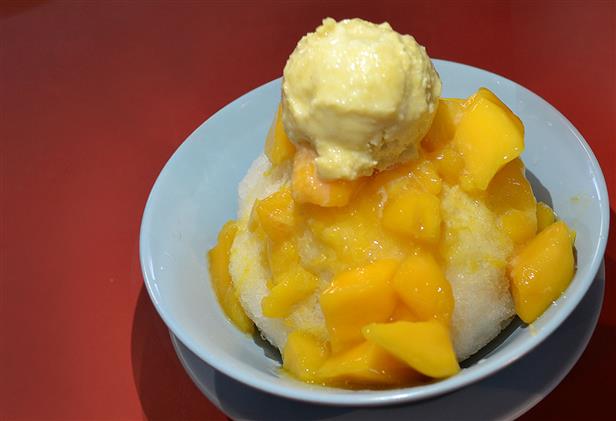 Wing Kee Ipoh Hor Fun 
2 Changi Village Road, #01-04, Changi Village Market and Food Centre,
Hours: Mon – Fri: 9am – 10pm; Sat – Sun: 8am – 10pm
Hup Kee Fried Oyster Omelette 
500 Clemenceau Ave North, Newton Circus Food Centre, Stall. 73