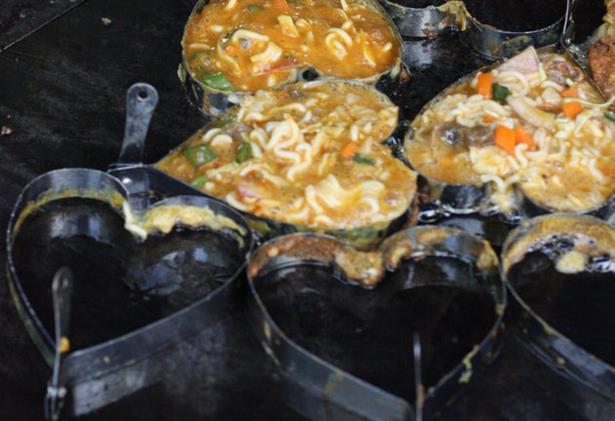 Breaking Fast in Petaling Jaya
By Lee Khang Yi - Thursday, Jul 18, 2013
During the month of Ramadan, bazaars sprout up around the towns outside Kuala Lumpur or KL, the capital of Malaysia, with stalls selling all types of food to break fast. It is the best time to explore all kinds of Malay fare as a majority of stalls peddle traditional fare like murtabak, Malay kueh, satay and the list goes on. It is best you arrive early before 6pm to beat the long queues and grab the popular items before they run out.




As the Ramadan month approaches the end, some stalls may pack up early and return to their village for their festivities. We explore three bazaars around Petaling Jaya, a residential and small industry area 30 minutes outside KL. You can take their LRT trains there from the heart of KL at Bukit Bintang area or the KLCC Mall.

Ramadan Bazaar Section 14, Jalan 14/27, Petaling Jaya.

Tucked away from the main road, this relatively small bazaar surrounds a small park. Regulars flock here for old favourites, like the superb Popiah basah (wet spring roll). The long queue for this freshly prepped delicacy is testament to its popularity. The stall employs three assembly lines with the owner Kassim Ismail getting involved. Each roll is topped with the cabbage flavoured with tumeric, beansprouts, a generous sprinkle of fried shallots and prawns. The secret to this delicious Popiah is said to be its special sauce.

This bazaar is also home for the famous Ikan Bakar Melaka from Jalan Bellamy. Fresh fish such as stingray, mackerel and bony Terubok (herring) prized for its fine sweet flesh is grilled on banana leaf and topped with a tongue-tingling sambal. Other good eats include the freshly grilled satay, murtabak and various rendang sold in large kawah (wok). Now you know where to get fresh versions of this fishes now that they are temporarily banned from export to Singapore.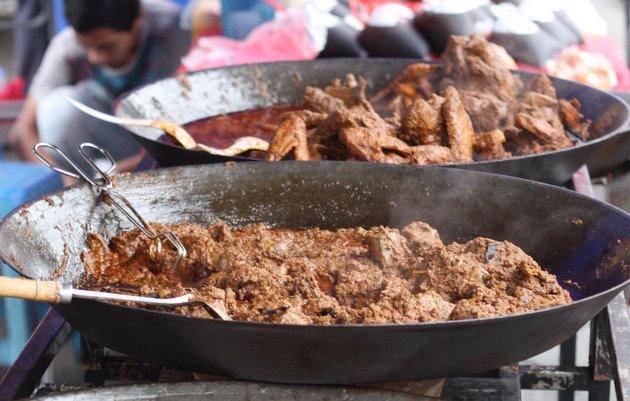 Ramadan Bazaar Kelana Jaya, Jalan SS16/1, Kelana Jaya.

One of the biggest bazaars in Petaling Jaya is popular for their East coast delicacies. Savour items such as Nasi Kerabu (steamed rice mixed with herbs) with all kinds of homecooked curries and delicacies like Solok Lada (stuffed chillies). Other goodies include Nasi Dagang (rice steamed in coconut milk) and fish paste wrapped in banana leaf. Expect to find a sweet assortment of colourful fruit topped puddings, freshly made kuih Melaka and ondeh-ondeh.

This particular bazaar also rolls out new-fangled items, such as the Maggi murtabak. This variant is made from curry flavoured instant noodles and egg mixture, which is cooked on a hot griddle. Another unusual item is Ayam Tempayan – roast chicken in clay jars similar to a tandoor oven.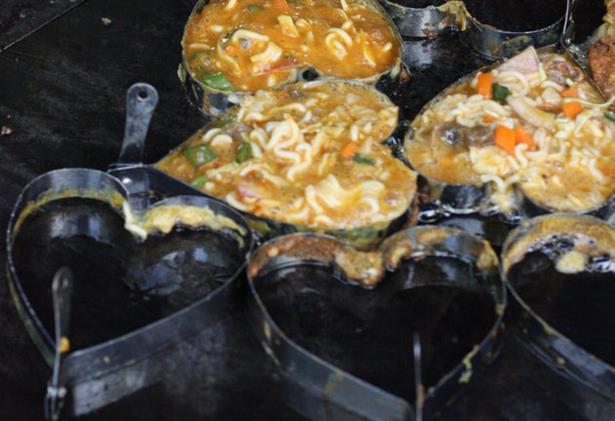 Ramadan Bazaar USJ4, Jalan USJ4/5, Subang Jaya.

This year, the popular SS18 Subang Jaya bazaar was disbanded due to roadwork around the area. Most of the stalls shifted to the more vibrant USJ4 bazaar rather than the quieter SS13/1 bazaar. Join the long queue for the fragrant fluffy briyani gam rice sold at Beriani Power House that is steamed with chicken, lamb or beef. A regular from the SS18 bazaar, one stall sells roast potatoes with all kinds of topping, while next to it, there's an unusual stall peddling Daging Bakar Rimau Nangis – this rare beef cut sought after for its fork tender texture is delicious grilled on the hot charcoal fire. Its unusual name comes from an old folk's tale, that claims that it is so rare that even a tiger will find it unreachable, hence you will nangis (cry in Malay).

Chase away your thirst with the refreshing coconut shake, a blended drink of ice cream and coconut juice. Zoom in on goodies like freshly made Putu Piring, steamed cakes made with rice flour stuffed with gula Melaka and topped with freshly grated coconut. This bazaar also sells Ayam Percik, a Kelantan specialty of grilled chicken that is doused in a sweet chilli sauce. Other goodies to pick up here include freshly fried curry puffs and fortifying sup gearbox or beef soups with marrow bones and offals.