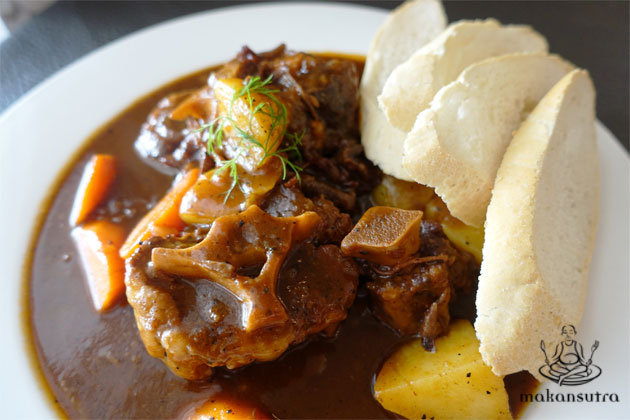 British Hainan: A family that cooks and sings together
By KF Seetoh - Monday, Sep 08, 2014
I am possibly the last person in the know to be reviewing this place, although I had known about them a year ago when they first began operations. Whenever I can, I let a restaurant's wok and pan season in, the wet kitchen floor dry up, frayed nerves ease up, settle in on good supplies and work up a smooth work relation with the system, customers and colleagues, before I consider reviewing it. If the eatery lasts long enough to see all this happen, then I know they are serious about making it. Hence, my excuse to check up on this little cozy western Hainanese makan establishment.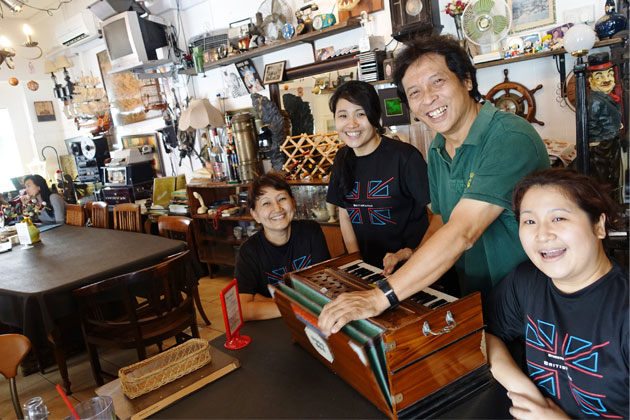 My first impression of the place- that it's a collector's excuse to store his forty years of old Singapore memorabilia (read: junk). From Imperial typewriters to wooden gramophones and LED punch-in clocks, you immediately know that this is not about being retro, it is just a platform to love and celebrate the old, from floor to ceiling. It would make the baby boomer customers smile and reminisce and the Gen-Y'ers cock their heads in curious wonderment. "A customer had to tell her son that the typewriter was kinda like a laptop of the past with a built-in printer.", laughs Fred Puah, the patriarch who rules the show and runs this tight ship with his entire family – son Clinton, daughter Vanessa and mummy Jessie serves, while elder girl Amelia cooks as daddy Fred schmoozes with the customers and trade old stuff with them.
"When Dad said let's do this together, we had no idea what we were in for but jumped right in anyway." Vanessa, a former graphic designer admitted, adding it was her family's dream but she could not envisage the place ending up like how it is now. Fred's father used to work in the kitchens of his colonial bosses and "I remember just how solid the makan was then", he recalls.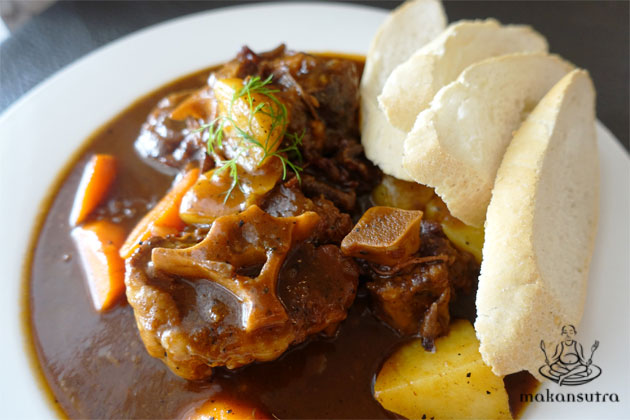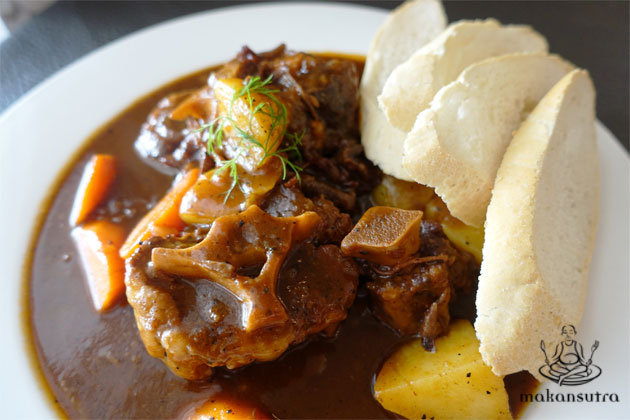 It could be that Chef Amelia has this western Hainanese makan DNA in her, although she had no formal culinary training or experience. They just winged it in the kitchen with soulful and honest intents. Their signature Traditional Hainanese Oxtail Stew ($24.90) was the first testament to that fact, "done British style with no wine in sauce because the Brits hated the French" Fred laughed that fact off. It had an intensely beefy, thick and rich sauce, with the oxtail soft yet with enough bite. Have it with bread to mop the sauce up.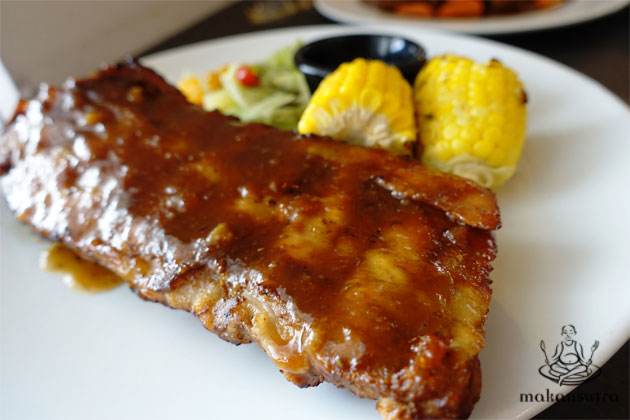 The grilled Baby Back Ribs ($25.90) was pleasant – soft, roasty with a sticky own made bbq sauce and in a generous portion. All easy to like, but not done like how hard core aficionados would like it to be- robustly charred, and infectious sauce with a kick of spiciness in the marinate (like how Hainanese chefs adapt well to spices here). Thiers was kid friendly.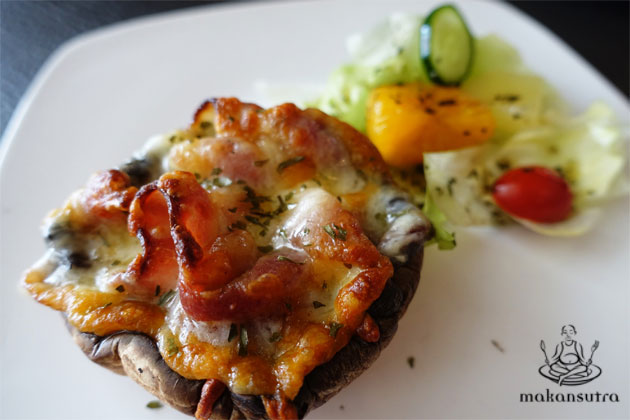 We ordered two side dishes- Clams with White Wine Broth ($18) and the Portobello Mushroom ($7). We loved dipping roti in the sweet clam broth spiked with some black pepper and the Portobello Mushroom came with melted cheese and baked bacon atop with a salad, you have to be allergic to good food to hate this one.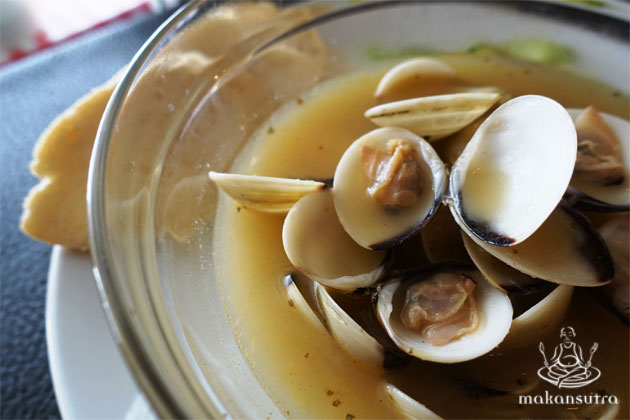 Then the final kicker "we are applying for entertainment license so we can have jam nights" said Fred, who still runs his music event company. This family cooks and sings together- rare indeed.
British Hainan
75 Carpmael Road (S429812)
Dinner: 6 to10pm , Daily (Closed on Tuesday)
Lunch: Friday & Saturday 12pm to 3pm