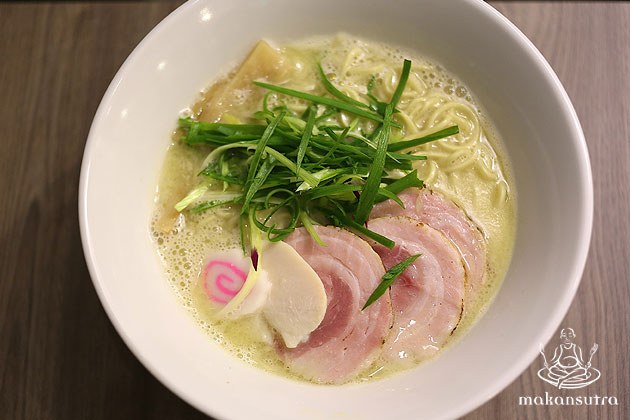 BROTHERS RAMEN: RAMEN FROM THE HEART
By Cecilia Joven Ong - Tuesday, May 05, 2015
It all started with a deep love for ramen and a strong passion for cooking. The brothers, Cai Weili, 31 and Cai Weisheng, 28, started a stall by the name of Homebaked Dough in a coffee shop at Tanjong Pagar Plaza in 2010 selling handmade cookie and ramen. Their ramen was solely based on experimenting with a recipe that they downloaded from the Internet. Subsequently, they changed their stall name to Brothers Ramen to sell only ramen in 2012 when their ramen gained some popularity but closed it in April 2014 and then resurfaced in a bigger 43-seater shop at International Plaza a year later.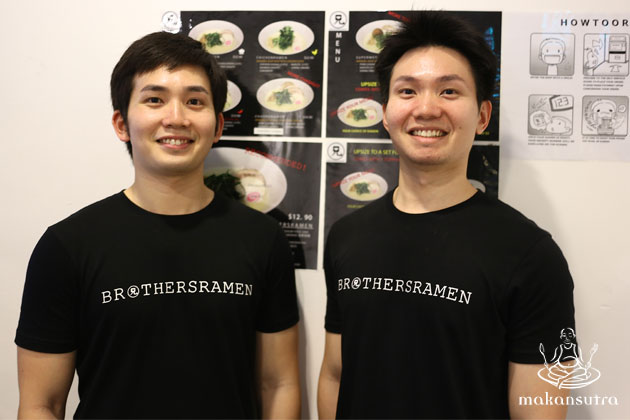 Their noodles are freshly made in-house daily using a Japan imported Yamato noodle-making machine at the Noodle Room in their shop. Weili said, "We wanted to create a noodle we could call our own, working towards a texture we had always envisioned. We believe that hand-making our noodles every morning allows us to ensure proper quality control."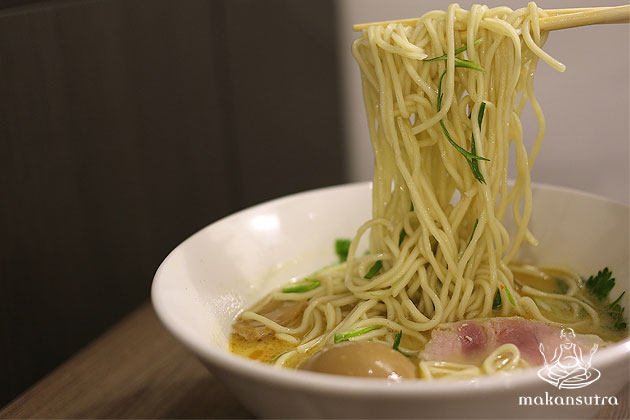 According to Weili, adjustments have been made to their recipes to create their signature ramen noodles. He said, "We changed the entire recipe that we used to sell in the coffee shop stall. Then, we did not have our own signature ramen, instead offering a variety of styles without one we could really name as our specialty.  Since then, we have learnt new techniques and gained more knowledge as we progressed, constantly improving ourselves and learning new things about ramen." He continued, "This has allowed us to narrow our focus to perfecting one soup base, a broth made with pork, chicken, fish and vegetables. We call it the BROTHERS RAMEN, it is our specialty."
They keep their menu simple with just 5 options starting from $12.90 for ramen with chicken, pork chasu, bamboo shoots, Japanese fishcake and spring onions. Order is made using a touch-screen machine and only $2, $5 and $10 notes as well as NETS are accepted.
Spicy Ramen set ($16.90) is similar to the Chasu Ramen ($14.90) but their homemade chilli oil is added to give it the rather light spicy tingle. When you order it as a set, you get to choose between the egg or with extra Chasu together with a canned drink that is serve along with free vegetables or extra noodles. The bowl of ramen comes with medium-thick noodles, bamboo shoots, and crunchy beansprouts then topped with perfectly grilled chashu in white broth. The noodles were cooked just right and the broth was thick and creamy yet not overpowering.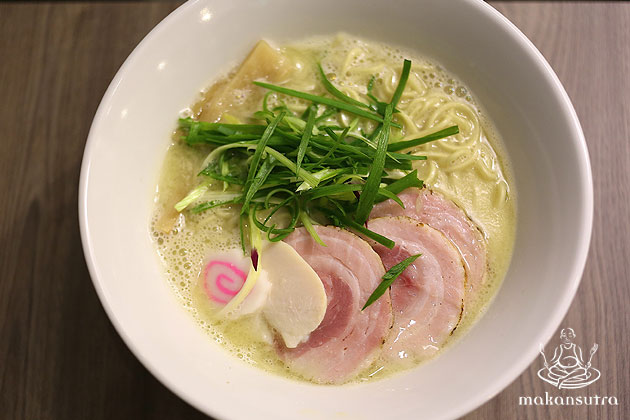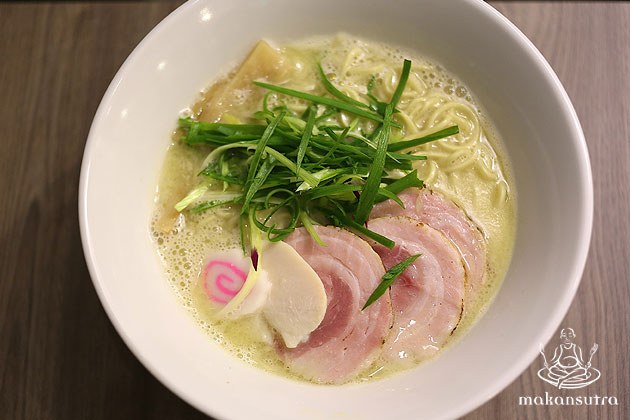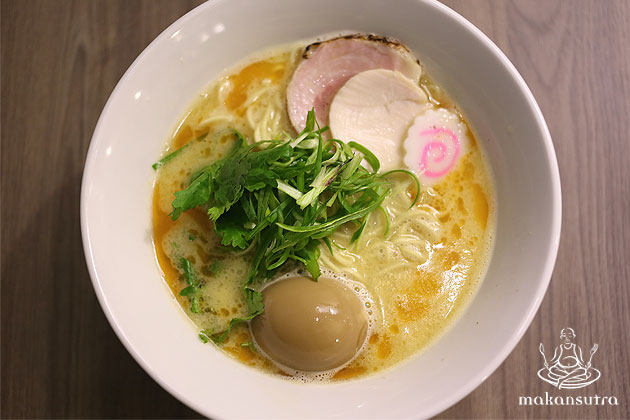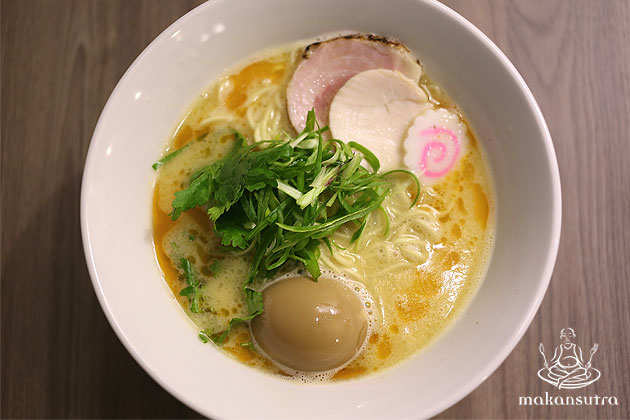 When we spoke about the hardest part in running the business and what their biggest challenge faced so far, Weili said, "Convincing people to try our ramen is not easy. As we are not Japanese, it is quite difficult for us to convince people that we can cook a bowl of ramen from scratch. Many people do not really understand ramen. There is no ' Fixed ' flavour for ramen. Every shop has their specialty. Every bowl of ramen is the chef's creation."
In their opinion, making a good bowl of ramen must come from the heart and doing it with enough pride and passion is very important. Every single detail like the presentation and fragrance plays an important role in the making of ramen.
Weili said, "The broth says a lot about the bowl of ramen, light or heavy soup base depends on what the creator wants and likes to eat. If it is a chicken broth, you must be able to taste the chicken flavor. Likewise for pork or other ingredients. As for the noodles, every shop has their own secret recipe, depending on what type of noodles they grew up eating or have in mind, so this can be quite subjective. Some like thicker noodles and some like thinner noodles. We like something in between, so we made them medium thick. We feel that noodles must be able to go well with the soup as well as the toppings. Toppings, they are like the icing on the cake." He then continued, "Precision is also important, ensuring the quality of every bowl of ramen you serve is very challenging."
When asked about their future plans, Weili said, "As we have only just moved to a shop, our goal right now is to build a bigger customer base and a name for ourselves. We also have bigger plans for the future. We hope to be able to bring Singapore's noodle scene to a higher level with our product and create a bowl of ramen that we can proudly call Singapore Ramen."
There is definitely a need to support our homegrown ramen shop to ensuring their survivability is not threatened by the proliferation of ramen shops in the close vicinity.
BROTHERS RAMEN
10 Anson Road #01-20 International Plaza Singapore 079903
Operating Hours: 11.30 am to 2.30 pm / 6.30 pm to 8.30 pm (Closed on Sundays)