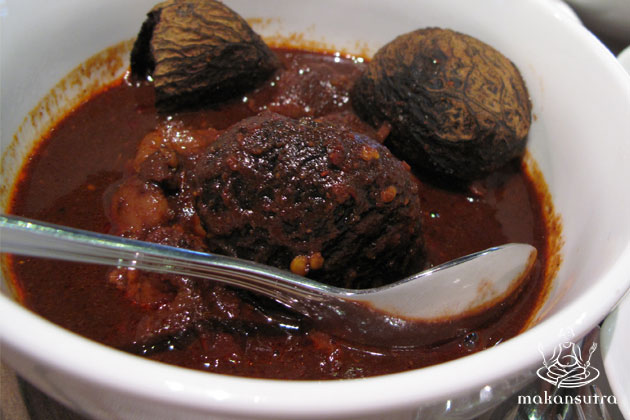 Buah Keluak: Did you mistake this for "buahkeras"
By Thammika Songkaeo - Monday, Jan 12, 2015
"What is buah keluak?" Many have asked, even inside Peranakan restaurants, where these black nuts called buah keluak, or pangiumedule, are a common ingredient. The Indonesians have been using buah keluak for many centuries, putting it in popular dishes such as Nasi Rawon, to create that earthy, truffle-like scent of the gravy that enriches white rice. The Peranakans on the other hand, have the ayam or babi buah keluak that fuses chicken or pork pieces with the oily, muddy nuts for a family treat. Yet, buah keluak is still not a commonly known ingredient for many Singaporeans.
Buah keluak nuts come from the buah keluak tree, which grows in Southeast Asian mangroves. In their natural state, buah keluak nuts are but the vendors who sell them at markets such as Tekka and Geylang Serai have helped to minimize these dangers by soaking the nuts or putting them in ash – methods that remove the toxins. The nut shell and meat are blackish brown, and cooks often prepare the nuts by scooping out the pasty "meat", seasoning it a little, mashing it with additional buah keluak meat and then re-stuffing more back into the shell before cooking them with other ingredients. This gives the buah keluak nuts a fuller feel.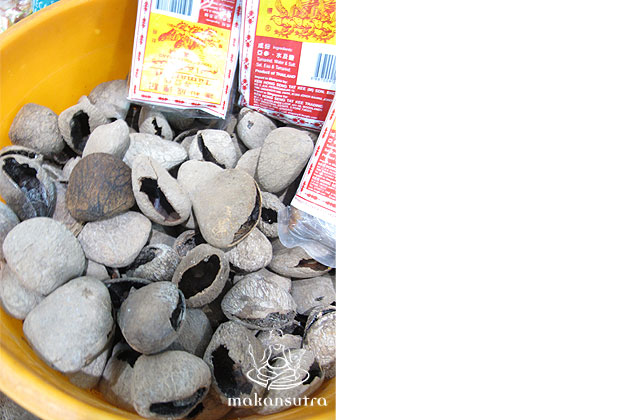 Chef Ben Teo at Peranakan Flavours offers ayam buah keluak, yet his is done a notch more sour than at many other restaurants. "I like sour, and buah keluak alone is very, very strong," he explains. Chef Ben is not the only one to be prudent about buah keluak's intense flavour. Chef Malcolm Lee of Candlenut also explains that the buah keluak is quite "bitter" on its own so when he makes his deep, rich buah keluak ice cream, he needs to sweeten things up with some caramel touches.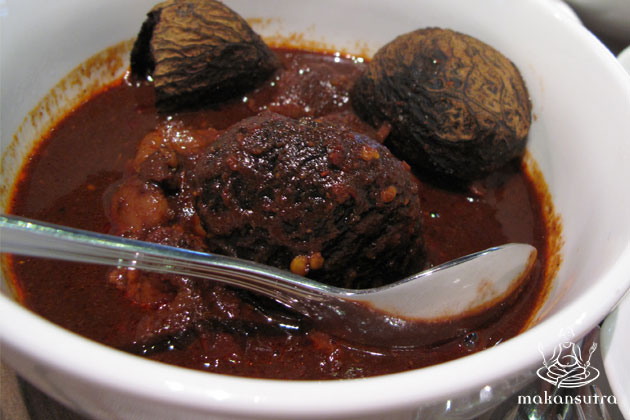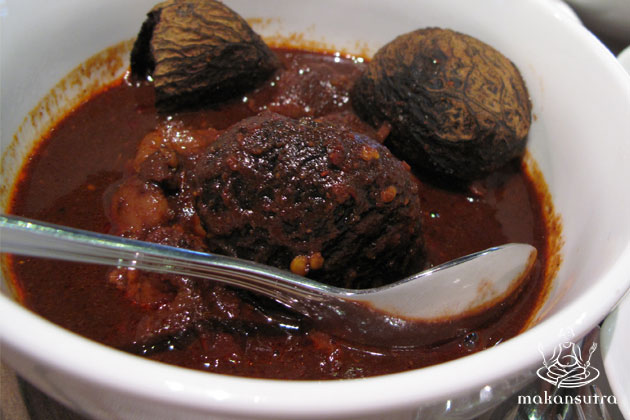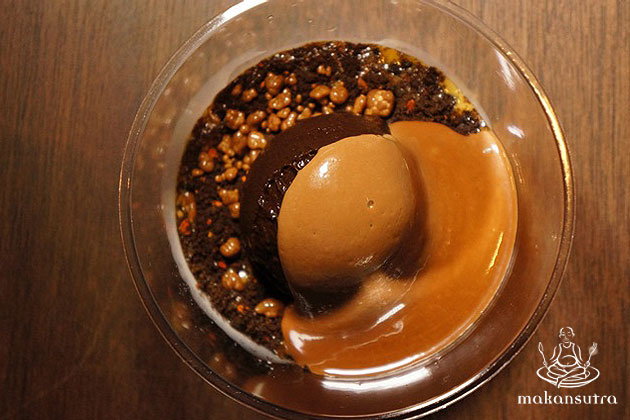 Buah keluak is the key flavouring agent in Malcolm's buah keluak wagyu beef ribs and also Chef Damian D'Silva's buah keluak fried rice and minced pork buah keluak sambal at Immigrants Gastrobar, as well. This last dish, Chef Damian says, is often mistaken as a new, buah-keluak-inspired dish, when really, it's been around since at least his grandmother's time.
Since the 1980s, there has been talk that a Teochew fishball institution put "buah keluak" in his sambal, giving it the extra oomph that diners like, but according to one of the chefs, "That isn't buah keluak. That is buahkeras. Many Chinese hawkers cannot pronounce the 'r' and the's, clearly, so they say "buah keluak" when they mean 'buahkeras,' or candlenut. "If it is real buah keluak, the sambal wouldn't be red. The black colour of buah keluak spreads through everything it touches," he explains.
Buah keras is known in English as candlenut and looks similar to macademia nuts. Buah keras is also used in Peranakan dishes, but more so as a thickener than as a flavourer.
Buah keluak nuts require a long time to process, and because of that, it isn't popular on many menus, but it's certainly worth getting to know this nut and it's place on our heritage flavours.