Bukit Merah View Food Centre- Awesome Threesome
By KF Seetoh - Friday, Jul 21, 2017
We are in the thick of this year's Singapore Food Festival and it features a few events in and around town including a Kueh Appreciation session plus some hawker food sold at old school 50 cents prices. There was also a tour of Maxwell Hawker Centre conducted by celebrity funnyman and foodie Moses Lim. But as Singaporeans, it is a food festival here every day. The hundreds of public hawker centres, private food halls and markets plus the numerous coffeeshops, cafes and restaurants, pop up events and festival, no one can escape this food tsunami we have throughout the island, not just in town. So this week, I take a ride out to the "non-gazetted" tourist zones in my occasional food trek about the city's over 110 public hawker centres. To me, when it comes to finding food at the fork on the road, I head straight and take the road never traveled.
Bukit Merah View Hawker Centre, Blk 115 Bukit Merah View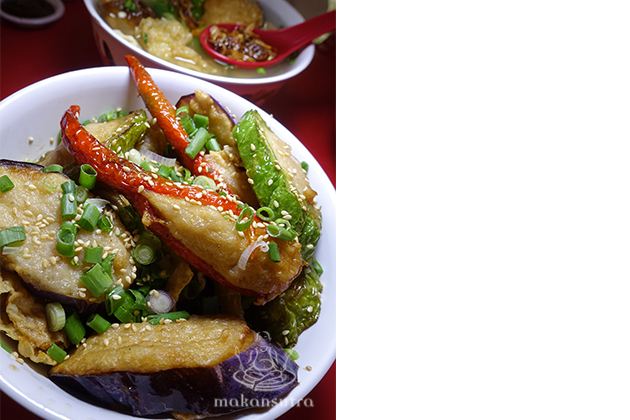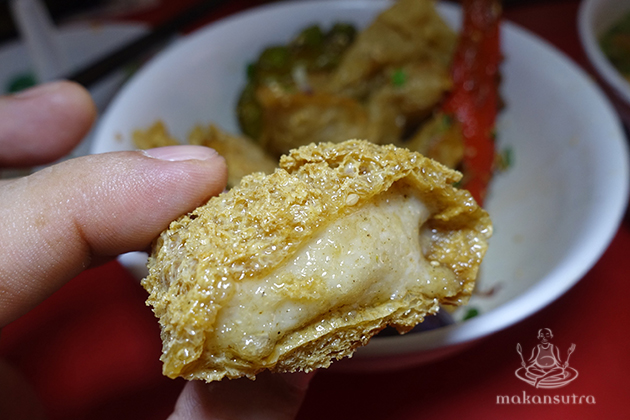 1/ SG50 Yong Tau Foo, Stall 01-16, 10am-7pm daily.
This is probably one of the best franchise hawker stalls I have come across. You won't see decks of pre-made yong tau foo pieces on display except just for the bean skin rolls simmering in a pot of soy bean and ikan bilis broth. When I ordered ( and I did so twice over a week), the cook took out fresh chillies, a bittergourd, eggplant, deseeded and cut them then stuff and smeared it with minced fish and pork paste. He only cooks a few pieces ahead in anticipation of the peak hour crowd. Go for the fresh fried dry or Yuan Yang Yong Tau Foo (from $6), and the Fried Yong Tau Foo with just the fried stuffed bean skin and stuffed reversed tau pok (this one is magical). They also offer the soup and a curry version (which can overwhelm the subtle flavours of these stuffed vegetables).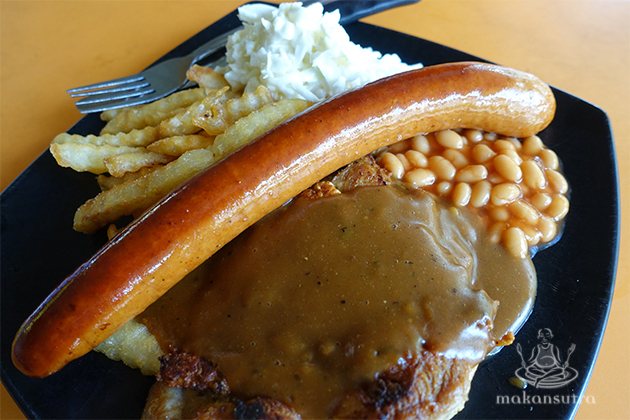 2/ We Western, Stall 01-19, 12pm- 10pm daily
I once saw this big appetite diner crossing my path after I had lunch with holding this plate of meat and a giant stick of sausage and it was like a moment out food porn television. So back I went and ordered the Chicken Chop ($6) and topped it with an almost foot long pork sausage ($3). I then knew why so many were in the queue. It was hearty, roasty, juicy, generous and very comforting. Best part, the sausage skin was…cruuunchy! I will be back next for the whole fried spring chicken, with another giant stick of pork sausage, of course.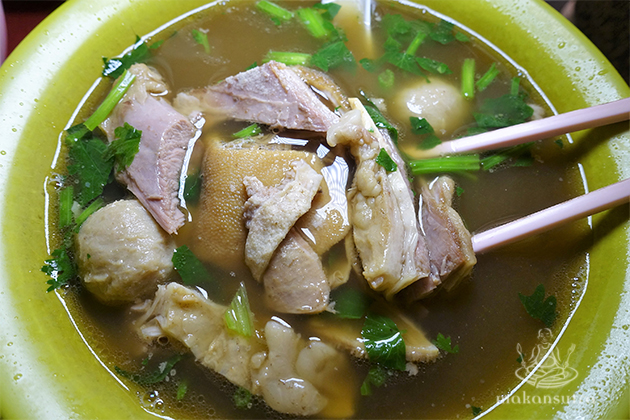 3/ Chai Chuan Tou Yang Rou Tang , Stall 01-51, 11am-2.30pm Monday to Saturday, Closed Sunday and PH
There's always a queue here, till the last bowl but service is fast. The gaminess of the soup here is tamed. The meat comes very soft and the mutton pong is boiled into the soup which is contained by the very light herbs and touch of pepper (from $5). I ordered the mixed or 'chum chum" meat and offals version ($7.50), took every piece and sunk them in their tangy and spicy chilli sauce and I am reminded of why aficionados like such sensations. This is a very good starting point for beginners of Chinese style mutton soup.