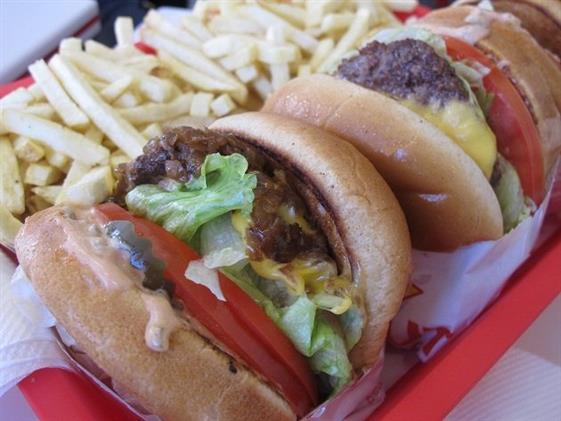 Burgers In and Out Our Door
By KF Seetoh - Thursday, Jul 26, 2012
Not too long ago, makan craze and fads like bubble tea, Portuguese egg tarts, roti boy coffee buns, meat floss breads, doughnuts (the craze was also to spell it as donuts), and Taiwanese fried chicken came in and out of our life. All of them are barely able to scrape the bottom of your pockets for loose change business.
Now, In –N- Out Burger is in. This latest American fast food brand wants to tread where many eagles have once dared and failed – Singapore. Singaporeans have this affinity for anything "new" – new brands, products, services and even "new" drain pipe pants culture. So when the In-N-Out Burger folks wanted to test-bed the local market and lay their honey for the makan bees here at a temporary pop-up kitchen station recently, 300 burger bees showed up. In less than 10 minutes, all the burgers were undergoing oral demolition.
Their spokesperson was quoted in the media saying "we will be back", perhaps to set up permanently, as the event was an overwhelming success – just like the queues which once led to donuts, meat floss breads, roti boy buns and bubble teas. We reiterate, "once".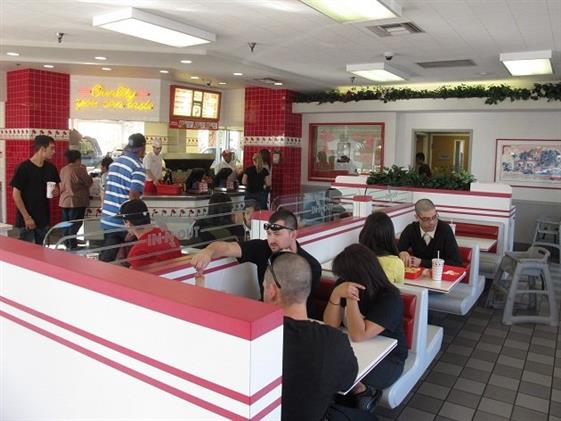 Firstly, I have to admit I am a fan of In-N-Out burgers, but only in America. I have yet to try the "exported" versions of it, and I dare not. The owners, who claim they fear "mass expansion", operates "just 275" outlets across the west coast and middle America. They do not even have an outlet in the east coast like New York City, one of the burger capitals of the world, because they are concerned that they cannot maintain and replicate the freshness of their ingredient due to distance management woes. But they are now trying to roost in Singapore – conundrum number one.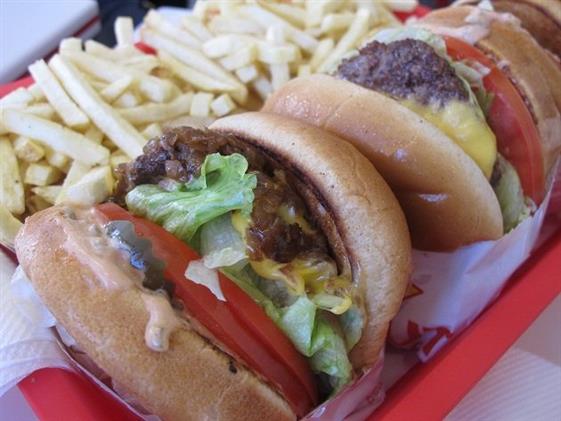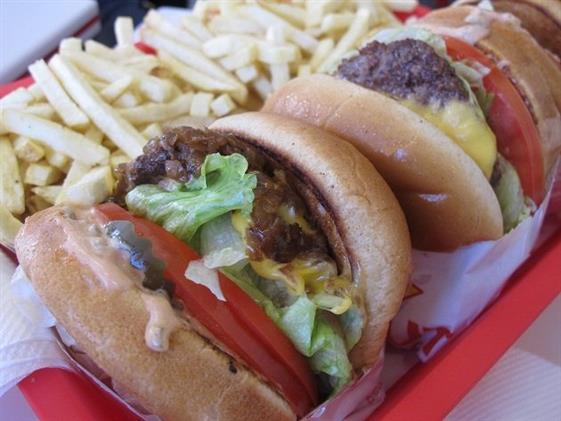 Secondly, opening up in Singapore means that their wonderfully thin enough American beef patty (their beef rocks, if you're familiar) ain't gonna be "no more than one day's drive " from their current regional distribution centre. Singapore is almost one day's flight away from the US. They, like many burger joints here, will probably have to use Aussie or New Zealander beef if they set up here – good too, and they cost less, but too common. And those crunchy fresh American greens they insert between the burgers, will probably have to be replaced by the super photoshoped-green greens from China (we are getting more stuff from the Iron Curtain these days).
Thirdly, did they not know or was advised that they may be treading where many eagles (American iconic brands) have dared and failed? Remember how popular Churches Texas Fried Chicken, Wendy's, Long John Silver, Shakey's Pizza and even A&W once were? They have either exited the market, scaled down operations, or are attempting a comeback in an already crowded and jaded market.
Some very funny and frank online reactions to the promotional event included, "I queued for it but it will be my last time for their burger", "Taste was 80% of how it was in the States" and "Just another burger outlet. No big deal. After a while, the burger rush will just die down", plus of course the curtly humourous "in n out…also means makan in then laosai out".
To be honest, any of the top US burger chains, like Five Guys and even Danny Meyer's popular Shake Shack, can succeed here too (if the conditions are right). Their burgers can make you cry because they are so sinfully alluring.
So if they ever set up an In-N-Out Burger joint here, will it work? Can their success pass the phase of the "new" hype season it generates, and the public relation spin they engineer with the local "spoilt for choice" foodies? Only time will tell. But one thing is for sure- if their product is good and reasonably priced (or cheap even) as their burgers are known to be back home, it will fly (off their grills) for way more than the three "honeymoon" promotion months.