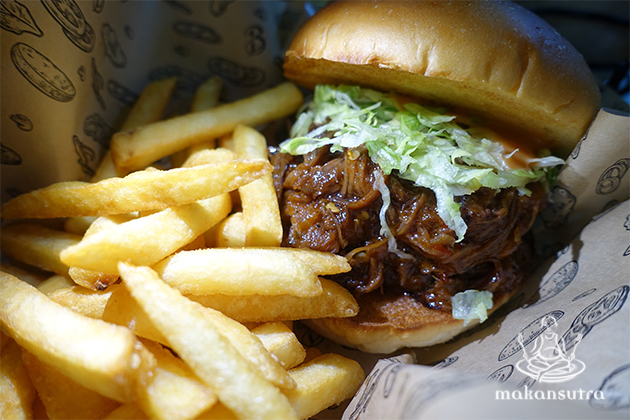 Burg's: The Slick Hawker Burgers
By KF Seetoh - Friday, Jan 12, 2018
Why do folks line up at some hawker stalls and avoid others like the plague or a bad traffic jam at the CTE during a heavy downpour (just to give you perspectives). One reason could be the cheap-cheap factor, "2 Vegetables, 1 Meat for $2.50" lure. Great for those who just want a decent enough hot meal. Another could be that the item is rare, very comforting, affordable and convenient in the vicinity. Also, there's a chance that stall went viral with some facilitated and "influencer" social media post recently or, in today's case… a bit of all the above, plus, a very tight slick, clean and smooth operation within those 8×8 feet kitchen space. And these four boys shows the way plus their burgers are better than good and downright reasonably priced.
I was first told about them by their hawker neighbour, the noisy and friendly Charlie (of Charlie's Nonya food stall) when they initially opened and was beginning to oil their set up and operations. I don't have the habit of always checking out anything that's new just so I can be the first to mention as a makan commentator. Now, about half a year on, and with their brand new menu, I can confidently walk in and conquer.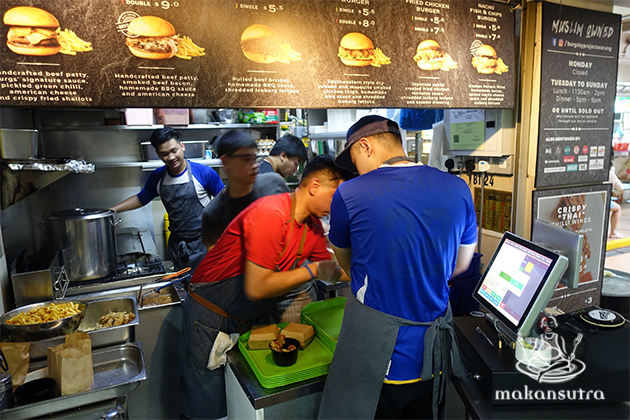 The four partners, Lee Syafiq, Muhd Indra, Mohd Ridzuan and Joshua Yeo, with an assistant, operate this hawker burger stall like silent commandos out to disable a target- the customer's orders. Everyone knows what their job is and none look clueless. One takes the order, placate customer's fears of a long wait and calm them by saying "it's all freshly made upon order". Another sears and grill the meat and patties, while their others assemble the platter and fry the chips. You collect your own utensils and serviettes.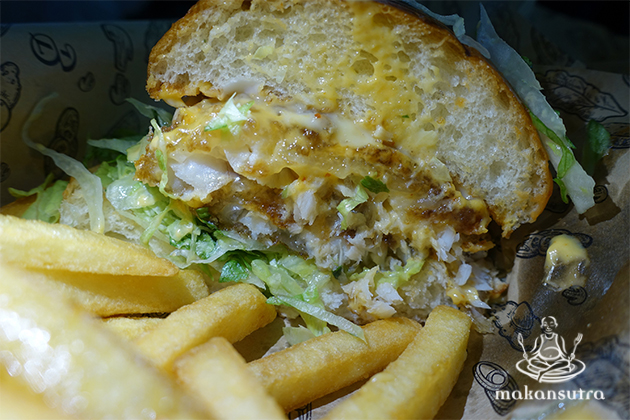 Their Alaskan Pollack fillet, $5.90, (a family of the cod, similar to what fast food burger joints use) has an adorably crunchy batter that holds the soft juicy fish inside. The spicy (with hints of masala and chilli) cheese sauce was such a nice local touch and the greens just gave it more crunch and sweetness.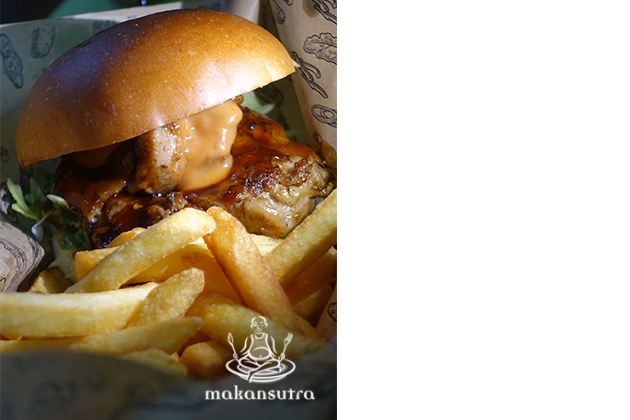 I like the Barbecue Chicken Burger ($.5.50) with a light own-made bbq sauce. The smokiness in the meat came through and was not drowned by the sauce. And one key fact- the chicken was not dry and flavoured-cardboard like (yes, I have had many of those here). The Hickory Smoked Beef Brisket ($.5.50) was one of their better sellers and one can see why. The streaky bbq chunks of beef was generous, smokey and hearty but my only beef with it was the bbq sauce drowned the beefiness. But it is a steal at that price, quality and portion wise.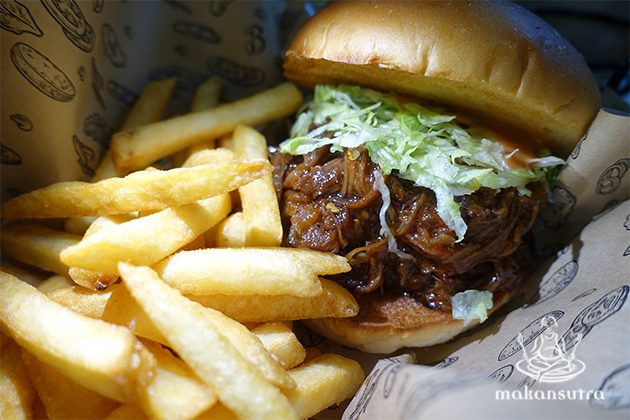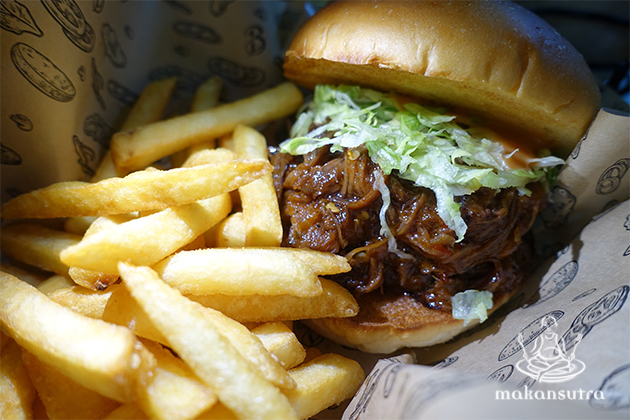 All orders (except for the beef brisket), can be upsized for between $2-3 more and you get double patties and more chunky fries. They change their menu ever so often and my only wish for them- that they introduce that same slick operation and infused more local sauces and flavours. Think beef rendang pulled beef brisket or sambal pedas fish burger and I will gladly get in line again.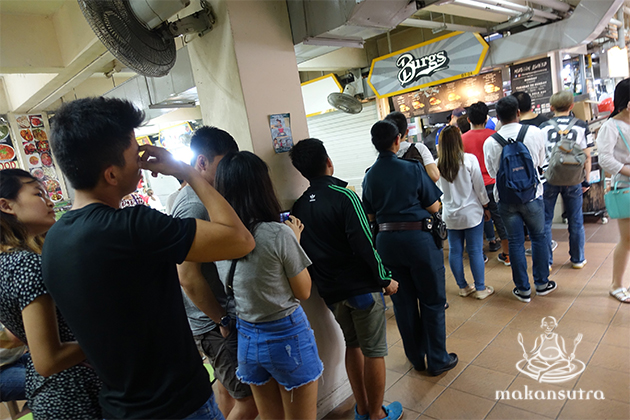 Burg's By Project Warung
B1-24, Golden Mile Hawker Centre
11.30am-2.30pm/5pm-9pm (or till sold out)
Tuedays to Sundays
Closed on Mondays