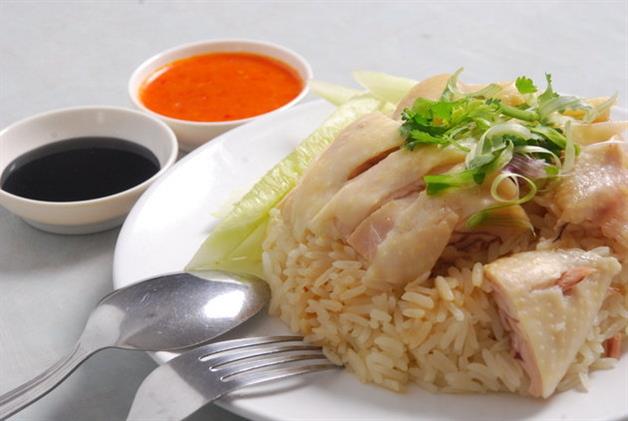 Can Chicken RIce Be Properly Franchised?
By The Feiloh - Thursday, May 09, 2013
To most people, Mr Thian Boon Hua, the head honcho of the Boon Tong Kee Chicken Rice chain of restaurants still looks like a hawker rather than a successful restaurateur.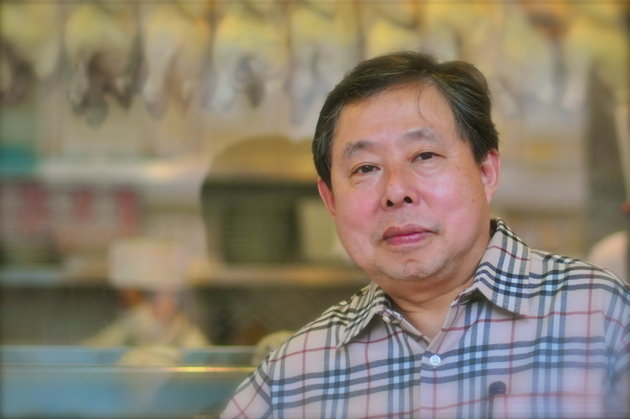 Usually dressed in t-shirt and shorts with sandals, you may not believe that he runs a chain of seven popular restaurants in Singapore and has several partnerships in Taiwan, the Philippines and Indonesia.

Mr Thian shared: "For some food companies, obtaining the franchise of a well-known brand is the way to quickly grow the business.

"However, not all cuisines can be franchised because the devil is in the details", he said.

Continuing, he said: "And because the distinctiveness of street food is about attention to details while keeping costs low, this means that street food may eventually be extinct in Singapore where efficiency is paramount."

Even though Mr Thian lacks in formal education, this driven hawker with only a Primary Six education makes up for with an extensive library of business books translated to Chinese and sleepless nights thinking about how to grow his business.

The 60-year old started off with only one stall selling chicken rice in Chinatown. Through hard work and sheer determination, he borrowed money and bought a shophouse in Balestier Road that eventually grew into his flagship outlet.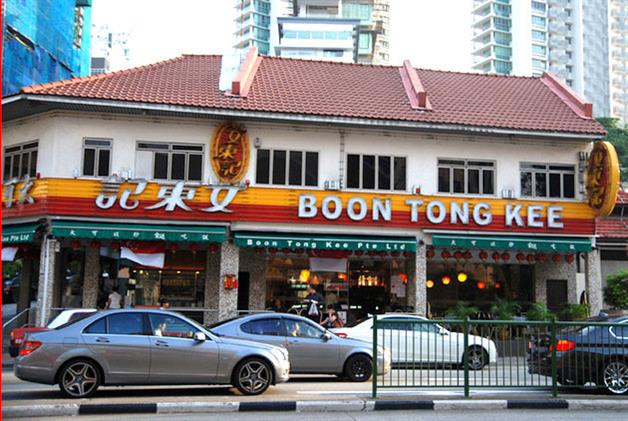 With success came knocks on his door to franchise his business to the region.
"It is not easy to franchise a dining concept where the method of cooking is not amenable to being easily learned," said Mr Thian. "How do you teach someone to sauté something like liver to only 70% of doneness by eye? It takes months of training."
Mr Thian said that for a Western food item like hamburger, it is easy to standardize size and composition of the beef patty, set specifications for the buns and other ingredients. Thereafter, uniformity is achieved by strict adhesion to the standard operating procedures or SOPs.
As such, the menu items for a franchising model must necessarily be simple to be reproduced by workers with minimal training.
For his own business, Mr Thian was able to expand abroad through a variety of partnerships.
He shared: "For us, the chance to franchise our brand abroad meant that we must first have our SOPs in order to maintain quality.
"We also don't only have one model of partnership. For example, for some countries, we take a stake in the business while for others, it is strictly limited to supplying our secret sauces and training their workers to accurately reproduce our signature dishes," he said.
He continued: "Trust and friendship with our partners is important and we must share a common vision on the Boon Tong Kee brand name."
That brand name was synonymous with great chicken rice but Mr Thian was realistic to realise that he must do more to offer better value to his customers over the competition.
And it is this value that keeps his customers coming back for more. Mr Thian is so assured that he freely shares the recipe for his chicken rice which was published in a newspaper article and now adorns the walls of his restaurants.
"Anyone can buy a chicken from the supermarket but even if I freely share the recipe, they may not be able to reproduce it," he said.
What sets his type of food, as well as with street food and hawker food apart from paint-by-number fast food restaurants is pride and passion.
Illustrating this, Mr Thian drew the picture of the typical hawker operators as a husband and wife team. In this situation, the couple works long, hard hours but still manages to make enough to send their children to university.
However, no parents would want their children to endure the same hard life as they did, and hardly any university-educated child would want to be a hawker either.
Another factor is that of costs and efficiency. Unless costs can be reined in, hawkers may have to cut corners compromising their distinctiveness, or charge more for their fare.
Said Mr Thian: "For small hawkers, they may not have efficiencies that my central kitchen offers to my restaurant chain. For example, I have a machine that allows a single worker to mince 30 kg of ginger a day but this is out of the reach of many hawkers."
Because of that, Mr Thian foresees business opportunities in supplying hawkers with semi-prepared ingredients where they can further tweak and personalise for their stalls.
But many traditional dishes require long hours of preparation.
As an example, Mr Thian cited the example of a soup cooked with dried leafy vegetable and pig lungs where both of these main ingredients must be carefully cleaned. Unlike the skewering of satay and forming of fishballs nowadays, there are no machines to automate this work.
Being more efficient can only alleviate rising costs to a certain degree. In other countries, hawker or street food continues to flourish as there is great latitude for them to operate. This creates the buzz of a strong food culture that keeps tourists coming back for more.
"In Singapore, land is at a premium and is priced accordingly," said Mr Thian. We maintain the availability and affordability of our hawker fare for both locals and tourists.
It will seem that unless more is done, unique Singapore dishes may devolve to poor imitations prepared in central kitchens and dished out by workers who have no pride or passion in their work.
He continued: "Unless food costs can be controlled, traditional food, particularly the authentic Singaporean fare sold in the street or in hawker centres, may face extinction,"
"And that would be Singapore's great loss," said Mr Thian.