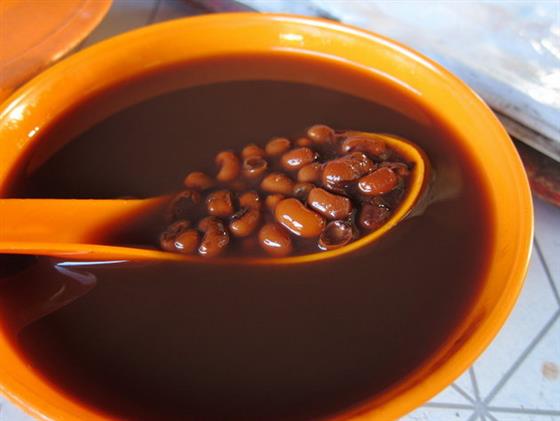 Cantonese style tong-sui
By CK Lam - Tuesday, Feb 05, 2013
There is a rare place serving piping hot bowls of Cantonese style dessert or tong-sui in Penang. The desserts not only satisfy your sweet cravings, its charming surroundings will also amaze you.
This nameless stall is located right in the heart of George Town. The business which started many years ago is now run by the second generation owner from the front yard of his house on Victoria Street.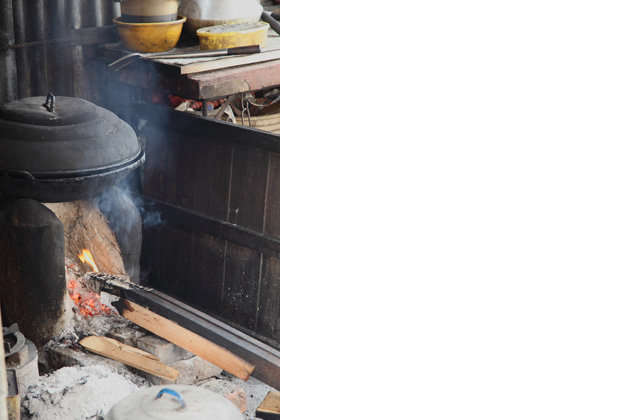 The owner still maintains the tradition of using charcoal and wood fire to cook the tong-sui. The stoves are placed on one side, and odd wooden tables and plastic chairs on the other. Customers are content sitting on them while slurping the dessert.
The hand-written menu pasted on the wall indicates the different options available during the week. You can choose from a variation of tong-sui, like green mung bean in coconut milk, sweet potato with ginger, red bean and sweet potato with sago.
The light and simple sweet potato tong-sui is one of the best I've tasted around, boiled with plenty of old ginger and pandan leaves (which is a South East Asian accent). The sweetness of the potatoes contrasted nicely with the comforting, warm, gingery heat.
On my several visits, I have tried the mung bean and the red bean. The mung bean tong-sui is enriched by the coconut milk which lends a smooth creamy texture to the dessert.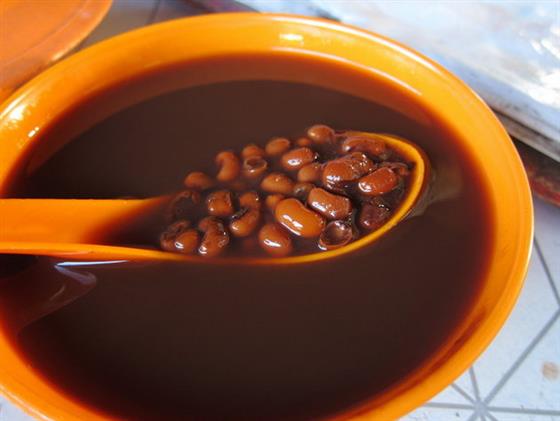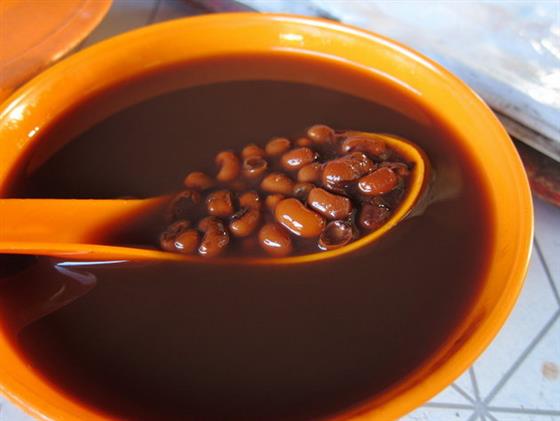 The red bean tong-sui has the chet mei tau (a type of red bean) boiled for fifteen hours over slow fire with dried orange peel. The long boiling time added softness to the beans and subtle redness to the tong-sui. A bowl of this dessert cost RM1.50.
At this place, they also serve simple snacks of char beehoon/mee, beehoon th'ng and chicken porridge. I have yet to try these savory dishes but I would go back for them.
This nameless stall which maintained the old standards of preparing the food is worthy of a visit. Finding your way to the stall is rather easy as it is just a short walk from China House (Victoria Street entrance). Business hours start around 1.30pm, from Monday to Saturday.