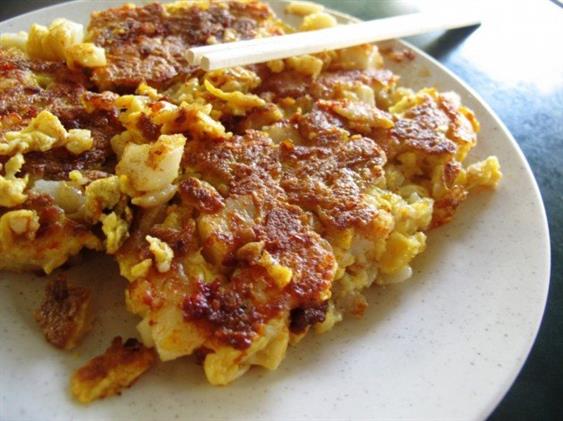 Captain "Hooks" for Singapore Day 2012, New York
By KF Seetoh - Sunday, Mar 25, 2012
One reason why it is still such a thrill for me to select street food vendors for the yearly Singapore Day event is that the attendees are getting vocal in what they want to makan. They know what they miss or can't get a decent version of in that adopted or temporary abode overseas. Five years (since 2007) into the Singapore Day event, and with four "menu selection" missions, it has also opened my mind about pleasing foreign based" palates with fussy Singapore tastebuds (you should know by now practically all Singaporeans are food critics).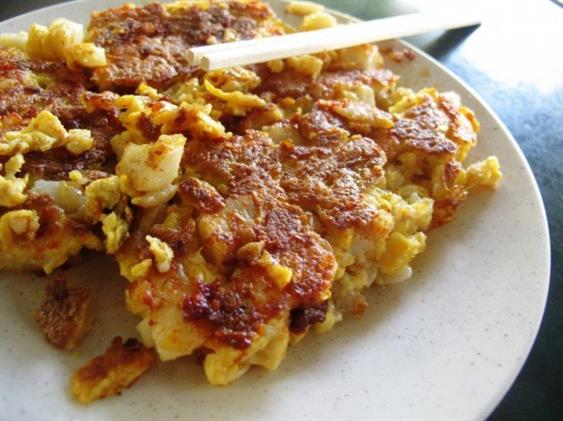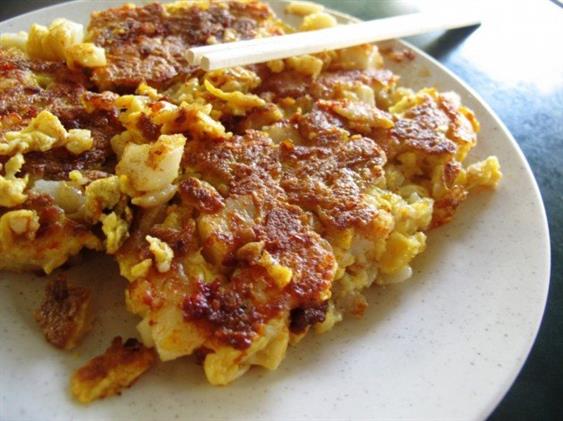 I try, each year to introduce a "hook" in the menu- something near and dear to the participants yet so difficult to get in their foreign lands. Sure, many can get a fairly decent version of chicken rice, laksa, roti prata, nasi lemak etc..but when it comes to "hooks" like chwee kueh (New York , 2007), Indian Rojak and Kway Chap( London 2009), Bbq Stingray (Shanghai 2011), it makes the event as Singaporean as it can get. So this year, at the Singapore Day event in New York, apart from the top street food vendors offering the "die-die-must-have" stuff like chicken rice, cha kway teow , roti prata and bbq chicken wings among others, we introduced two "hooks"- handmade fish ball mee pok tah (Singapore style with hae-bi sambal) and flat pancake style fried carrot cake (a truly Singapore born flavour). We threw in Kway Chap for good measure too- all stuff that is near impossible to find in the Big Apple.
I think these two dishes can certainly captain the hawker food charge in New York on April 14th at the Prospect Park in Brooklyn. Both are highly rated stalls, unforgivingly fussy on standard and are highly rated icons in our Makansutra Food Guides.
Let us know what your "hooks" are and tell us "where's da best".
If you are planning a trip or will be around New York then, check this site for the full hawker list and for more information https://app.singaporeday.gov.sg/programme-hawker-food-fest.html