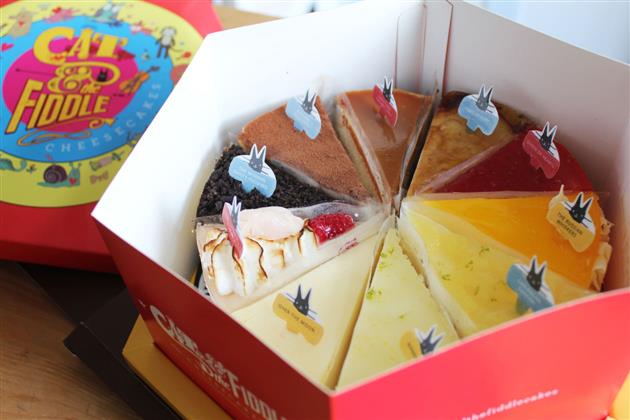 Cat and the Fiddle: The Cake with Cheesy Stories
By KF Seetoh - Wednesday, Mar 05, 2014
It's not news that he sold his famous former cake and pastry business for a tidy sum a few years ago. He was among the first to cater to those who get no satisfaction from pandan chiffon cakes and kopi and offered lemon meringue pies and gold leaf gilded cakes with designer beverages. He sold that Bakerzin bakery and café business and headed off into the sunset. But the burning question in me was – Why? "Of course we sold it to turn some cash around", owner Daniel Tay frankly admits, "I am tired of that old business and cowboy-style high rental increases, plus the tight labour situation made me lagi (even more) tired." So after a couple of years out of the rat race and time off to smell the flowers, Daniel came back with a new idea and renewed energies.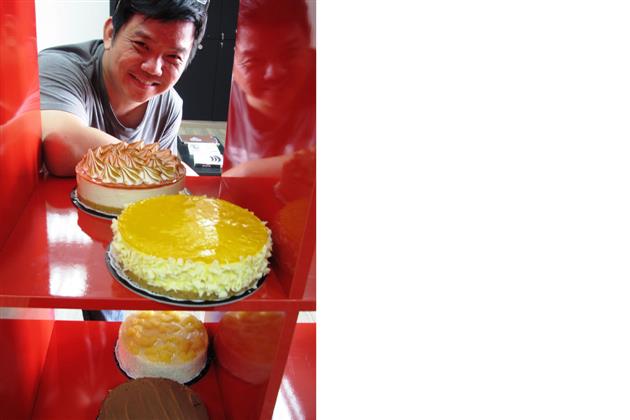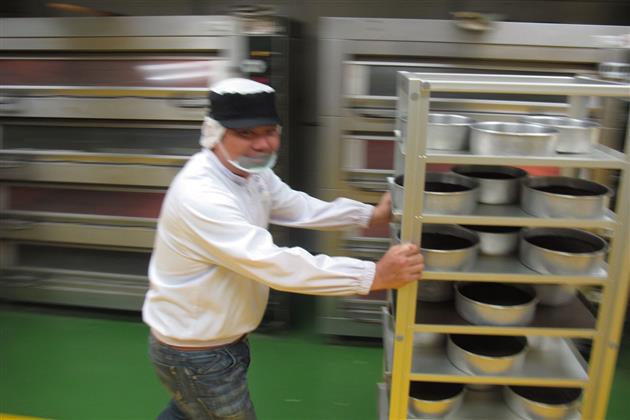 "Cheesecake is the way to go, it's gonna be a hit," he beams and was all ready to show me the $2 million factory he set up to do just that. But not before I laid it to him gently that, erm, cheesecakes are not new and had been around for yonks and the sun has kind of set on that cake many years ago. He dug deep for a response before the epiphany, "But I sell a more inspiring and funky range, plus I sell them up to 40% cheaper". Now, to me, that is a strategy. He sells them only online and his cakes averages $20-$30, versus the $35-$55 price range for similar ones in the market. "I don't have to worry about retail shops and rents and we can concentrate just on making it at the factory and taking orders online. I also don't have retail manpower shortage problems". He has fifty skilled staff in his Cat and the Fiddle factory and the place is not fully automated – "just a big bakery with good facilities and no, I will never allow these to be fully made by machines", Daniel clarifies.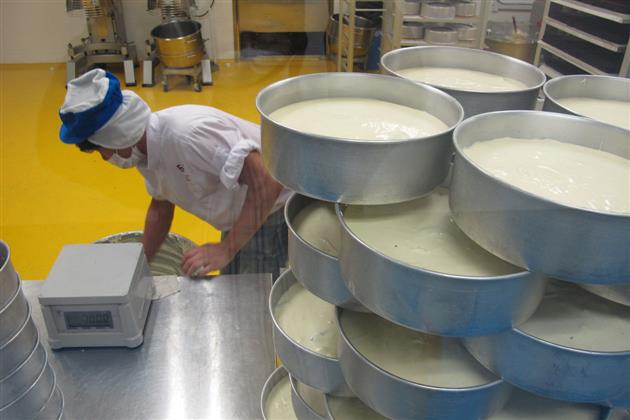 But he took it a step further – by creating a brand and spinning stories behind his creations. They spun tales of how the cow refused to give milk to the cat because it's no longer a kitten. So the cat milked it while the cow slept, kept it for later and discovered… cheese, and loved it. The rest was their cheesecake history. Their basic cheesecake, Over the Moon, is their top seller thus far and it's like any good old American style cheesecake – rich and ooh so cheesy yet light enough. Like how one of his Japanese yuzu (Japanese citrus fruit) inspired flavours came with a manga character called Maneki Neko. His salted caramel cheesecake, Sweet and Smokey Taffy was about how the cat tossed cheese into a volcano that somehow ended with a buttery crust and toffee (don't ask me how).
But I have to reserve my best comments for that other top seller in their list… Paws of Fury. I'll spare you the story (sounded quite violent too)… It's simply a yin/yang (coffee and tea) cheesecake. It's a notch better than a cheese chiffon cake with kopi.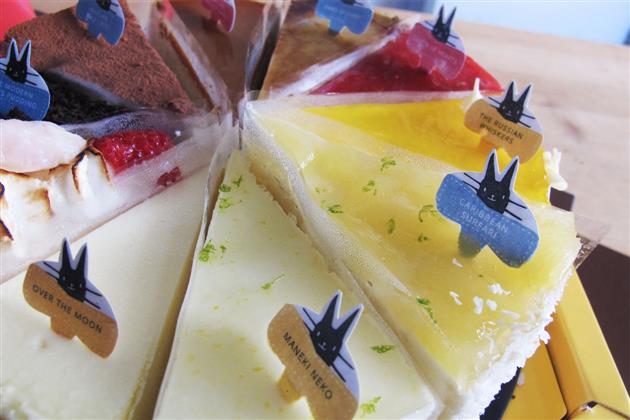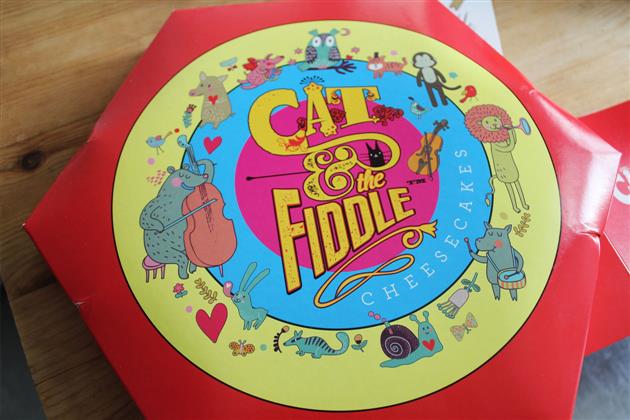 There are 11 cakes currently in their repertoire, and this three-week old outfit shifts about 200 cakes a day. "My target is regional market share and to sell 3000 cakes a day." Not impossible at all.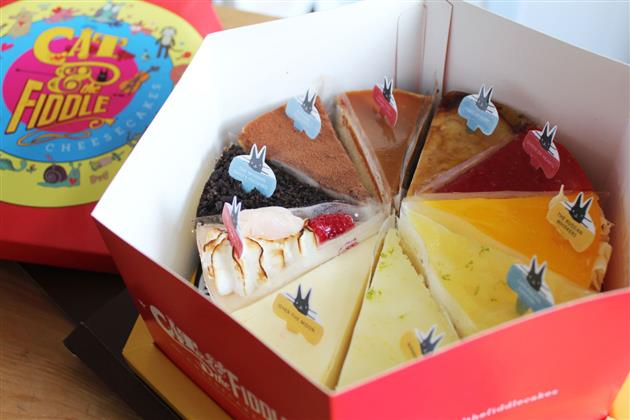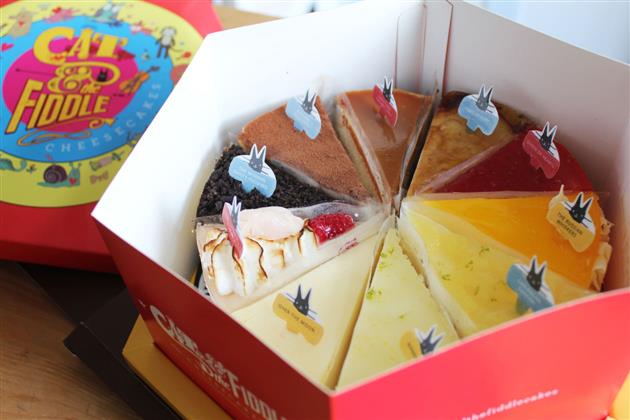 Cat and the Fiddle
(order online at www.catandthefiddle.com)
Self pick and delivery available
171, Kampong Ampat
KA Foodlink, #05-04
Tel: 6287 0077