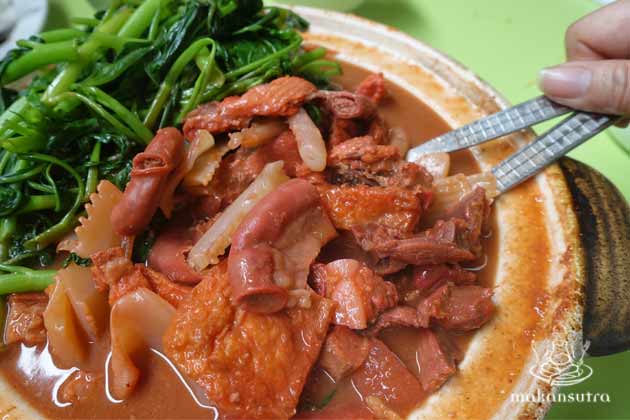 Charlie's Peranakan Food: Charlie's Nonya Angels are Back
By KF Seetoh - Friday, Jan 06, 2017
Some good old news to start the year with- good ol' Charlie's back. He was that maverick Baba chef that hopped from one spot to another- from Katong to Thomson and … ( I lost track). He thought he had it all and hung up his tumbuk (mortar and pestle) 8 years ago to take it easy with life. Two years ago, a stroke visited him and then after, he knew he had to do back to doing what he liked- to while away "what's left of my life and before that big father stroke visits", he tells me. He and his wife Amy set his up this hawker stall with one of the most impressive Nonya menu for a little kitchen cubicle.. ever.The 8 items and photos stares you in the face and it also has a list of notice board scribbles of at least 16 items to tell you what specials he has. Ignore that Tteokbokki (Korean rice cakes) sign above, that says it will be served with his classic Nonya fare (some not easily found in today's menus), " it was a promotion idea but my customers tell me not to waste time with it" he smiles and shrugs.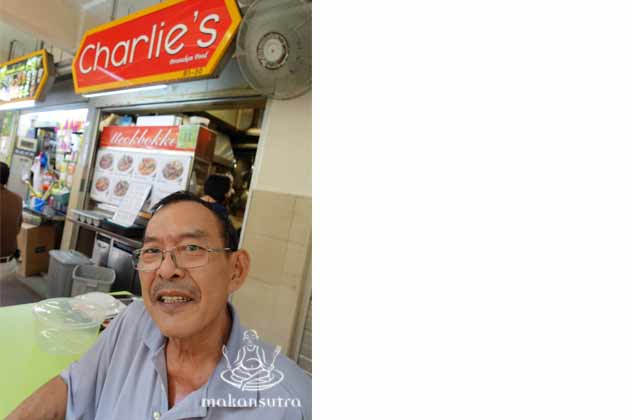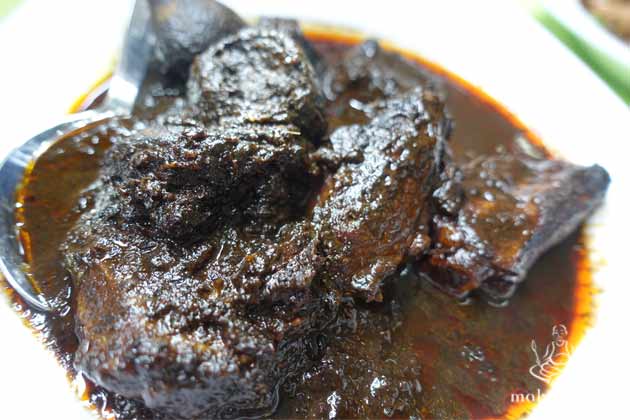 Then the Babi Tulang Buak Keluak came. I like this old school spare rib version way better than the gentle chicken version (which is also available) as pork takes the heat in the stew a lot better and lends more flavour. The touch of assam was as good as it gets. I also like the Ayam Rendang– it came more like an Indonesian ayam gulai (chicken curry). Charlie's verison was very lemak yet not too spicy and the chicken was not over done, it still had spring to the bite. By now you know why his regulars (me included) wants rice with this. Buah Keluak with tteobokki?…. Nah!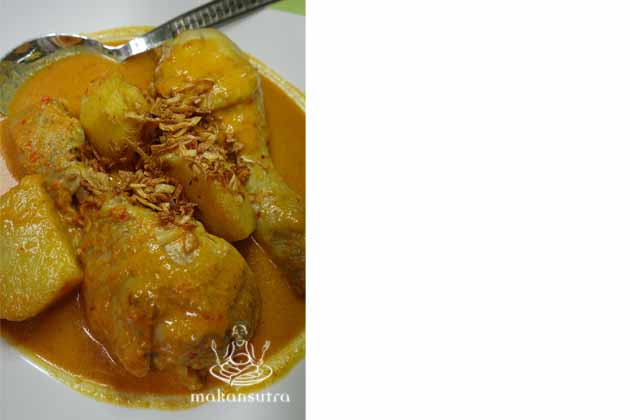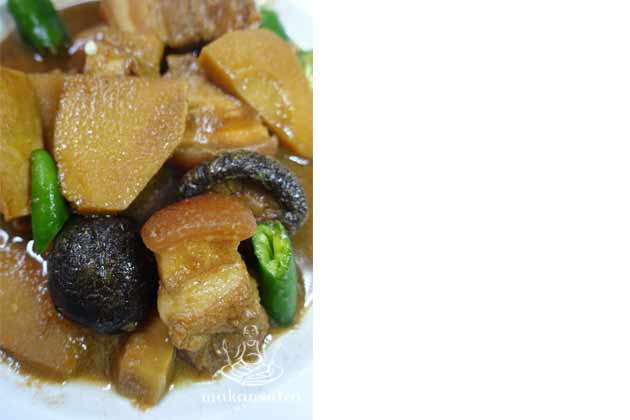 His Babi Pongteh, if you get it fresh off his pot at lunch, comes with a softly crunchy slices of bamboo shoots that don't dominate the belly pork done with taucheo and soy sauce base. Fussy Nonyas know it'll get better if you let it sit for half a day more. What surprised me was his Nangka Lemak ($7)- jackfruit core curry stew. The key work is "lemak", rich and done unlike many versions at Nasi Padang stalls. Smear a bit of his refreshing and bold sambal belacan over rice with this, and get down on your knees in joy folks. I cannot praise all the 7 items we ate so I will be objective and find some trouble here (albeit are problems due to the fact this is a one kitchen man operation, so slip up occurs occasionally). Note the prawn head stock in your Chap Chye, Charlie!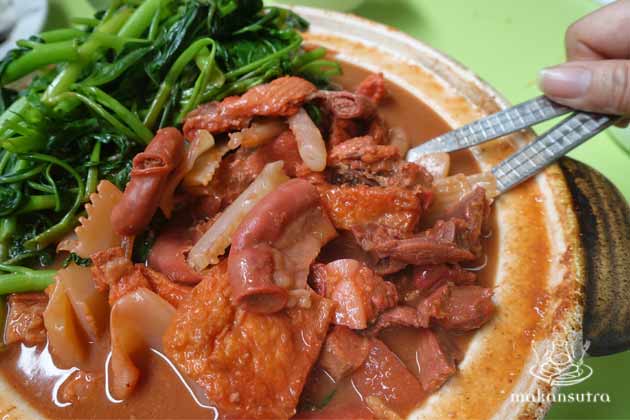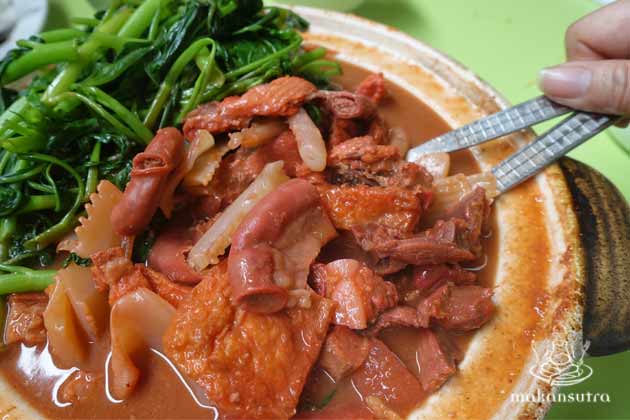 I save the star item for the last. His $20 claypot of Lo Kai Yik is a must have (good for 4). It comes reddish pink from the Nam Yu (fermented red yam) and taucheo. The ingredients are atrociously generous- chicken wings, tofu, cuttle fish, pork, intestines and kangkong. There is a sweetness buried in the stew that came from all those ingredients.
Charlie, in his state of health, is open seven days a week and I urged him to take at least a day off and go on long 7 day breaks to maintain sanity. I hope he does. He is also looking for a "disciple" or intern to inherit his skills "before I return to maker!"
Charlie's Peranakan Food
B1-30, Golden Mile Hawker Centre
Beach Road
11.30am-7.30pm daily
Tel: 81474832 (Amy)