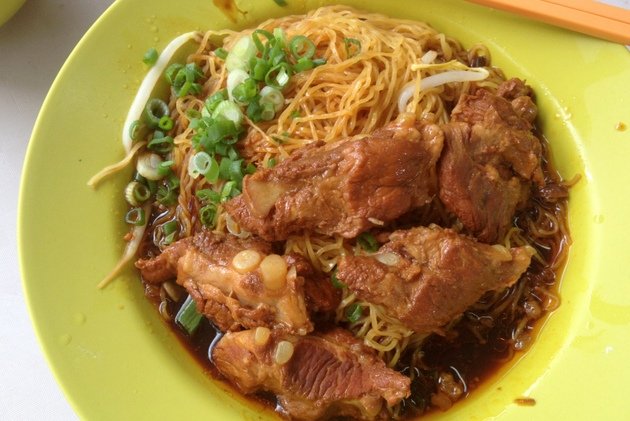 Cheap and Tasty Food On NUS Campus
By Catherine Ling - Friday, Jun 07, 2013
Yes, the National University of Singapore (NUS) canteens are a boon to students on a budget, with meals costing as little as S$1.40. Both students and staff can eat pretty well on a dime, and the variety easily rivals the food centres around the island. And the food is not slop. Some dishes are actually better than what's served in expensive food courts. The best thing is – these canteens are open to the public. So if you ever find yourself visiting NUS or are in the vicinity, you might just want to check out some of these.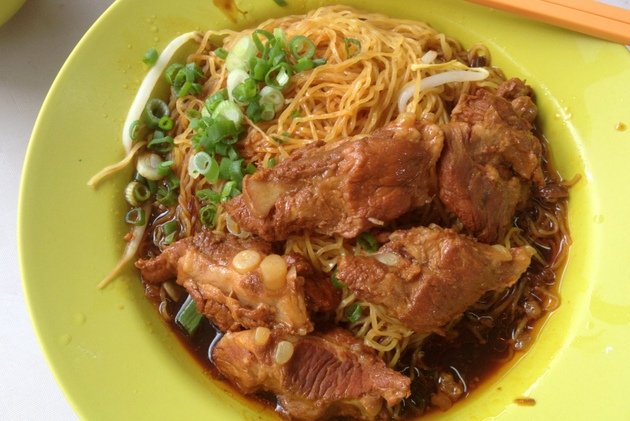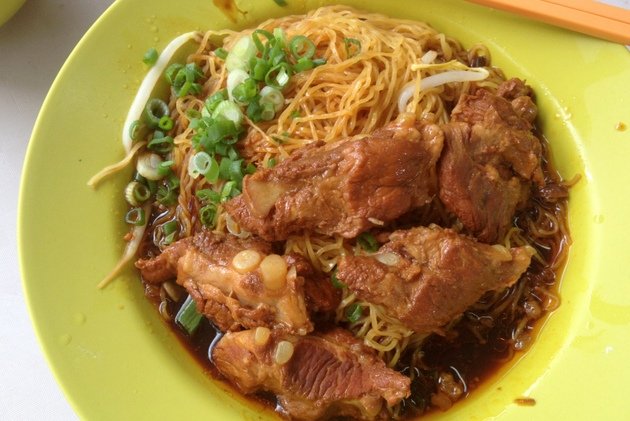 Pork Rib Noodles for an incredible S$2 at the Frontier (Science canteen) Noodles Stall. You just have to go "Wow!" because where else in Singapore can you find five chunky pieces of deliciously braised pork at this price? This is one of the longest-standing stalls in the canteen, and clearly a popular choice. The thin, wiry noodles are QQ (bouncy) in texture with good bite, and taste great doused in the garlicky soy gravy and sesame oil. You could also choose to have other noodles like kway teow or bee tai mak. Fresh scallions and blanched bean sprouts add the perfect finish.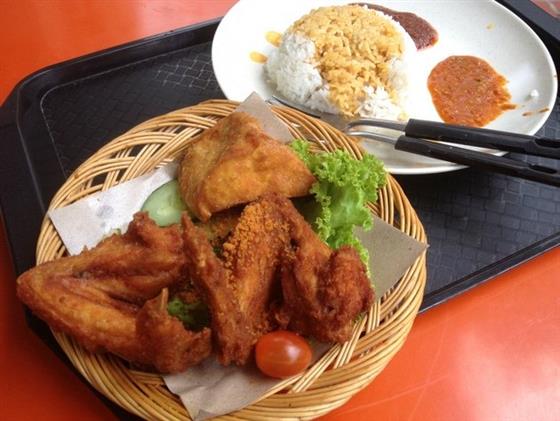 Also at the Frontier canteen is the Uncle's Ayam Penyet Stall. They serve a variety of Indonesian-style fried favourites like Fried Fish and Fried Chicken. This platter of Fried Chicken Wings is only S$2.80 with rice, a wedge of fried tofu, a small salad and two kinds of kick-ass sambal (both the sweet and belachan versions). The same stall owners also offer Indonesian Panggang grilled chicken.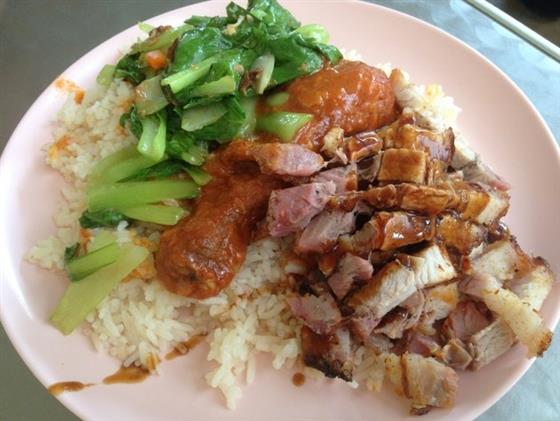 Over at Techno Edge (the Engineering canteen), you have more value meals. The Chicken Rice stall often sees a queue for its roasted and white chicken, and very often people will add an extra serving of their crispy-skinned roast pork which is also lip-smackingly good. You can also choose roast duck or char siew. A set of meat, vegetables, rice and soup goes for only S$2.20. You can have meat and rice for just S$1.80 (small portion) or S$2 (large portion). We added a Kormah Chicken (spicy fried chicken with gravy) drumstick for just S$1!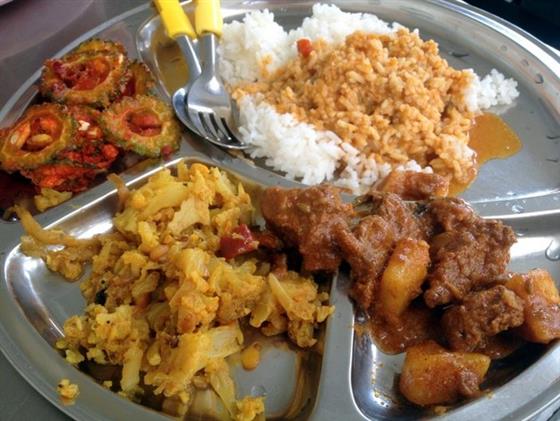 At the same Techno Edge canteen, you'll find Indian food, with fairly authentic Southern Indian fare. This is where you can get a set meal dish (one meat and one vegetable) for just S$1.40 (not including rice). You can pair this with prata (plain 50 cents, egg 80 cents), thosai (plain 50 cents, masala 90 cents), idly (45 cents) or rice (30 or 40 cents).
Finally at The Deck (Arts canteen), you'll find really unbeatably priced yong tau foo at just 30 cents a piece. It used to be even cheaper, but they have had to raise the price as of 1 June 2013. But maybe just as well, because the queue for this is just too formidable.
So there you have just a few examples of popular good value options at the campus canteens. The only downside is the queue at peak hours, but even these move fairly quickly because the stall owners are used to working quickly to serve lots of students and staff.