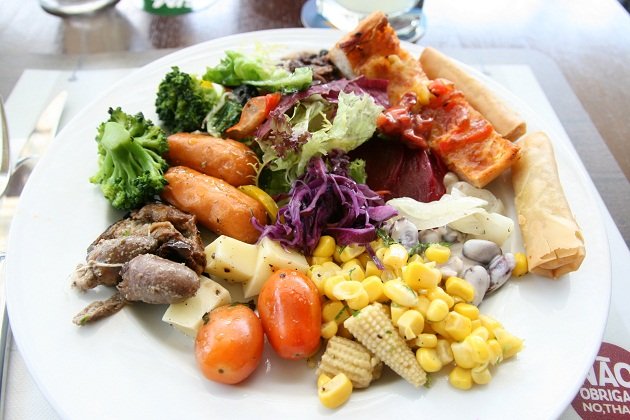 Cheap Brazilian Grilled Meats In This Great Lunch Deal
By Catherine Ling - Tuesday, Jun 05, 2012
In a meat-loving country like Singapore, the thought of having unlimited servings of grilled meats is sheer rhapsody to many.
It is no surprise that Brazilian churrascarias (Portuguese for barbeque) have been popping up all over town over the years.
This way of eating from the Pampas (plains) of South Brazil and Argentina has come a long way from the simple fireside roasts of the gauchos. (19th century South American cowboys)
These days, sophisticated rotisseries churn out beef, lamb, pork, fish, chicken and organ meats marinated in special recipes, and served buffet-style. You can eat until your stomach pleads for surrender.
So it is good news for meat-lovers as the Singapore churrascaria chain of restaurants – Carnivore Brazilian Churrascaria – has been offering a 1-for-1 weekday promotion (S$34++ per adult, S$15++ per child; noon to 3pm) lasting until 22 July 2012.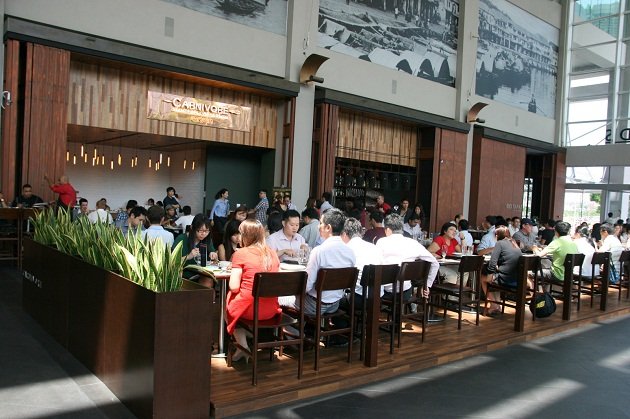 It is advised to book ahead as the response has been overwhelming and its outlets have been fully booked for days and even weeks ahead at certain branches. But if you secure a later 1.30pm time slot, you might be able to get a table.
And when you finally sit down for your lunch, these skewer-bearing passadors (meat waiters) will look like food angels to you as they weave their way between tables, carving generous chunks of grilled goodies onto diners' plates.
But alas, our body dictates that we cannot live on meat alone and Carnivore understands that, so there's a well-decked out salad bar to add variety to the meal. For some, this might prove more satisfying than the meats and yes, you will probably be one of the odd ones out at this eatery full of meat-lovers. You have a choice of fresh salads, bean salads, stir-fries, spring rolls and the popular staple, the Brazilian feijoada (black bean stew with pork) plus a soup.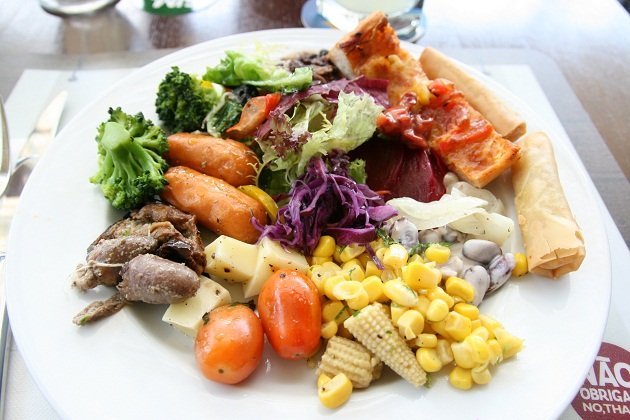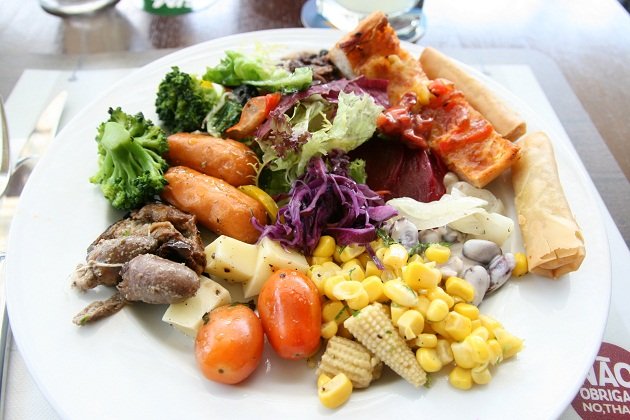 There is a saying that our bodies will benefit from eating a colourful diet and the salad bar does not disappoint. The restaurant will probably secretly thank you as well (since these are cheaper fillers).
But what we are all here for is undoubtedly the meat! The cupim (beef hump) and alcatra (beef rump) looked good and it sure is satisfying to gnaw on a piece of beautifully charred meat, but we found the beef cuts to be very gamey and tough.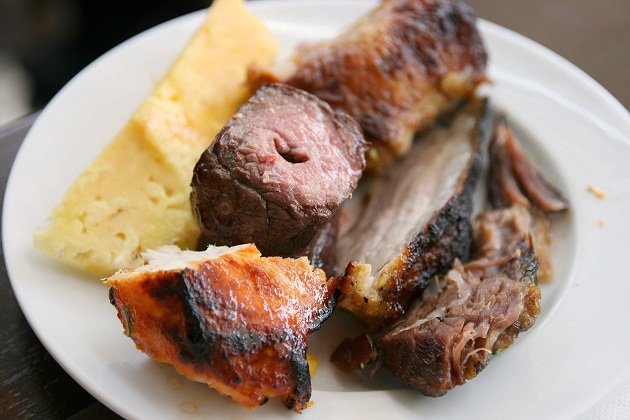 The non-beef counterparts – like the lamb leg, spicy pork sausages, honey ham, chicken thigh, chicken wrapped in bacon, chicken heart, and escolar (a species of fish) – fared better.
There's also garlic bread and grilled pineapple, which serves as an excellent palate cleanser.
You'll see more expensive cuts like beef short ribs, rib eye and strip loin being served during dinner, which is pricier. (S$47++ per adult, S$20++ per child and no 1-for-1 promo).
A caipirinha, with its sweet and sour overtones, is great for washing down all those rich proteins. Brazil's signature cocktail, it consists of sugar cane rum, sugar and lime. But be warned, as with all buffets, drinks will quite easily jack up the total on your bill.
There isn't much in terms of desserts, save for a platter of diced watermelon, but I'm sure there's no more room for anything once you're done.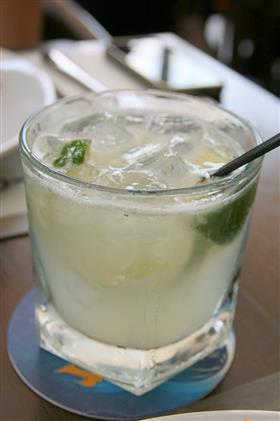 The promotion is available at Carnivore's Marina Bay Sands and Vivocity outlets only. Enjoy and eat responsibly.
Carnivore Brazilian Churrascaria
2 Bayfront Avenue, #01-80 The Shoppes at Marina Bay Sands, Singapore 018972
1 Harbour Front Walk, #01-161/162, Singapore 098585