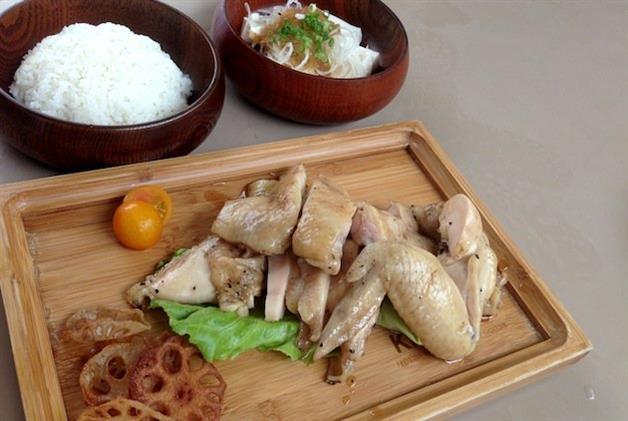 Cheap yet good Coocci Contemporary Japanese
By Sheere Ng - Tuesday, Jun 04, 2013
Hawker stalls selling Japanese food are not new, but it is rare that one would receive as much attention and rave reviews as Coocci Contemporary Japanese at Commonealth Crescent Market. Almost everyone is talking about it – foodies, people who don't usually care what food they put in their mouth, those who stay/work in the other part of town and most unlikely to travel there for food.
The stall stands out with a cloth banner bearing the business name, resembling a Yatai (Japanese mobile food stall), and the rest of it covered up by pictures and descriptions of the menu items. Chef-owner Glen Choi, who used to work in a Japanese restaurant, markets his food as "contemporary Japanese" – but we sense more contemporary than Japanese.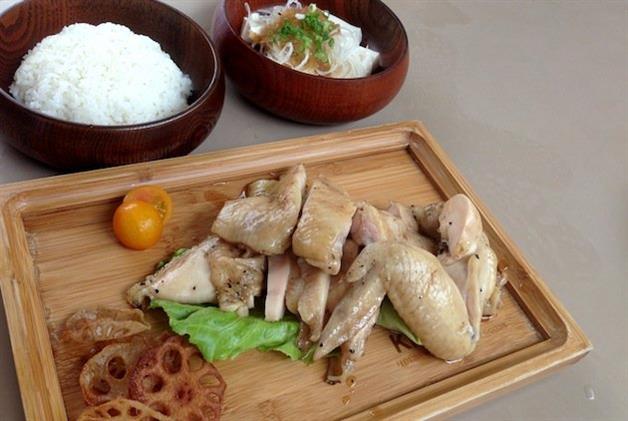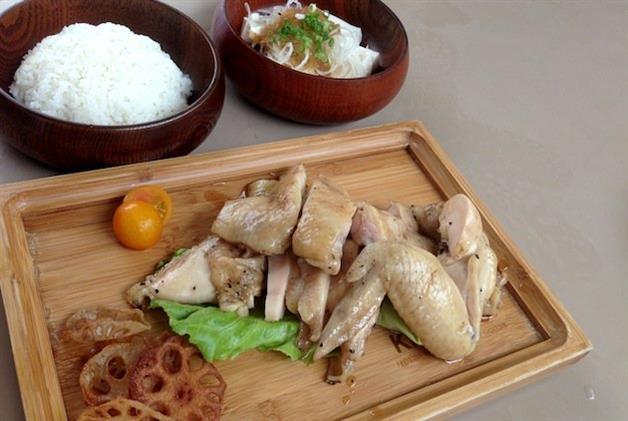 We are most impressed by the smoked chicken. Half a spring chicken is smoked with apple wood and is served tender – even the breast meat is moist and likeable. The smokiness is subtle while the salt and pepper dominate the flavour. The only unfortunate part is that we can't identify the wood flavouring. The daikon tofu salad it comes with is drenched in a refreshing blended onion, soya sauce, rice wine and olive oil sauce. At $6.80 for a set with rice, this meal is bordering on cheap.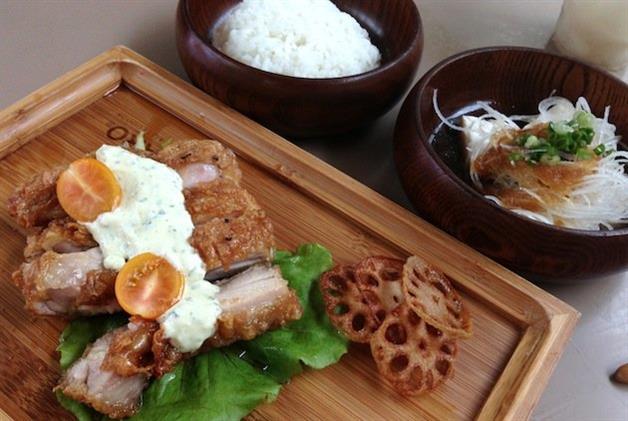 Another meat dish that got us hooked was the Tori Nanban – deep fried breaded chicken thigh slathered with tartar sauce. Again, the meat was very well done – tender, moist and juicy – and the batter is crispy. We applaud the chef for restraining from drowning it with an overpowering (but often easy to like) mayo sauce, so that the flavour of the meat can come through even when it's all eaten together.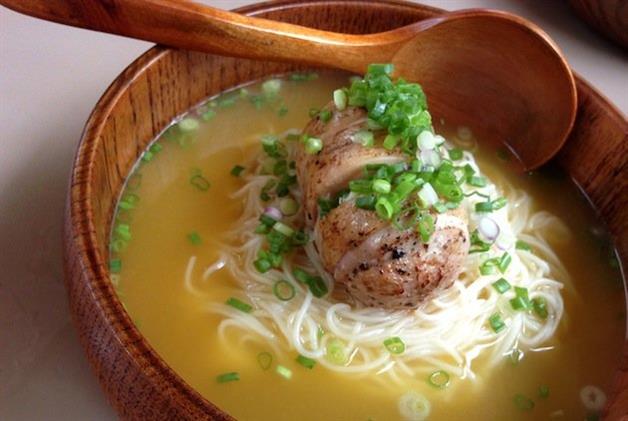 The chicken roulade is also worth checking out. Minced thigh meat mixed with leek and shiso leaves is deliciously wrapped inside sliced thigh meat. However, the noodle in pumpkin soup that it is served in takes some getting used to for those who like their noodle soup savoury.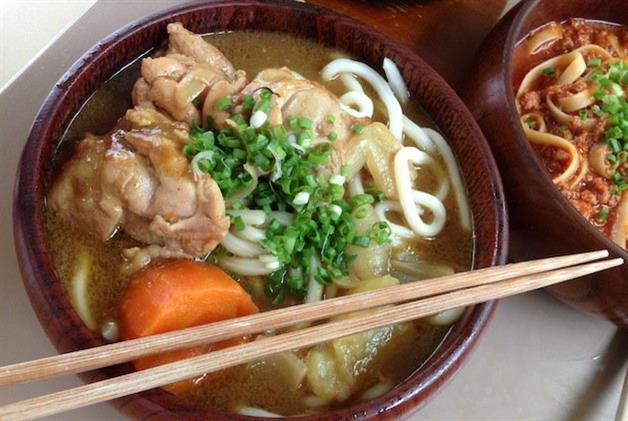 Sadly, the other dishes like Spicy Fettuccine and Tori-Kare Udon (curry noodle) are not half as good, even disappointing, as the sauce/gravy are watery and diluted. The lotus root chips that come with most dishes are only half-heartedly crispy too.
What could be most frustrating for their customers is that Choi takes a really long time to prepare the food. We were their first customers of the day, yet we got our first of the many orders only half an hour later. This also explains the crowd standing outside his stall – it was the same five or six people in that time span. Some of his dishes do strike a chord, but unless he works out a better prep system, the waiting time is likely to kill the joy of eating his food.
Coocci Contemporary Japanese
Commonwealth Crescent Market, Stall 92
Business Hours: 12pm to 3pm, 6pm to 9pm (Closed on Mondays)