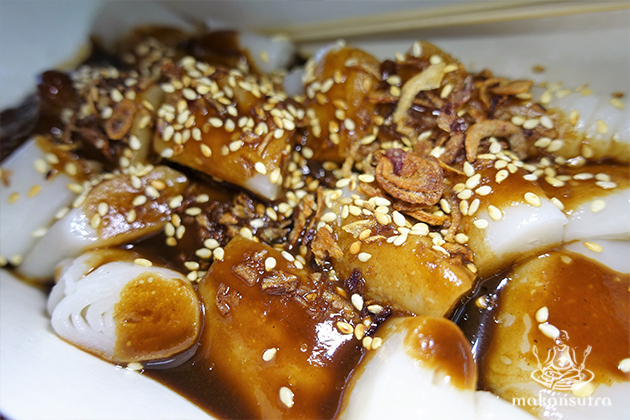 Chee Cheong Fun Club: KL Style Chee Cheong Fun
By KF Seetoh - Friday, Jul 27, 2018
Each time I come across a career-switch young hawker, I get very curious as to why and what. Some gave up lucrative advertising executive job to sell nasi lemak, another ditched her marketing position to hawk fishball noodles and the list goes on. It is very encouraging as it breeds a new lot of thinking and determined hawkers, not just those who have no choice. Now there's Ms Yong Yean Hui, a Singaporean permanent resident from Malaysia, who turned away from a respectable Reits and Governance officer role in a local bank to roost here at Maxwell Hawker Centre hawking her favourite chee cheong fun or steamed rice rolls three months ago.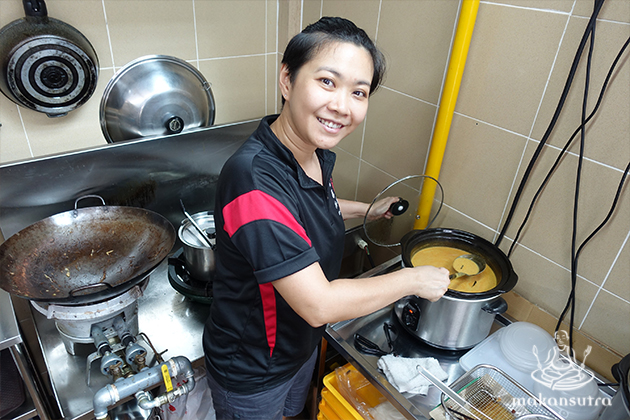 I get the usual answers each time I ask and it was no different here," I got tired of office routines and had always wanted to sell food, especially chee cheong fun, my favourite childhood dish.", Yean Hui tells me adding "I had no idea how to run a hawker stall but the ideas and suggestions from neighbouring stalls was very encouraging." They told her that her signboard should be bright and the display must give the impression that there is variety and range. She got at least the signboard idea right- very clean bright and with a catchy name. But the display is still a work in progress. She has about 5 items (for now) in her menu and the key attraction in any chee cheong fun dish, is always the rice roll itself. I tried four of her five items and again it was the chee cheong fun that stood out. "It's our family recipe and I got a supplier to make it for me." Indeed, it reminded me of the versions I had in KL Chinatown back alleys. It was dense, soft with a fragile firmness and gumminess to it. It came round and unlike the usual oval shaped store bought variety.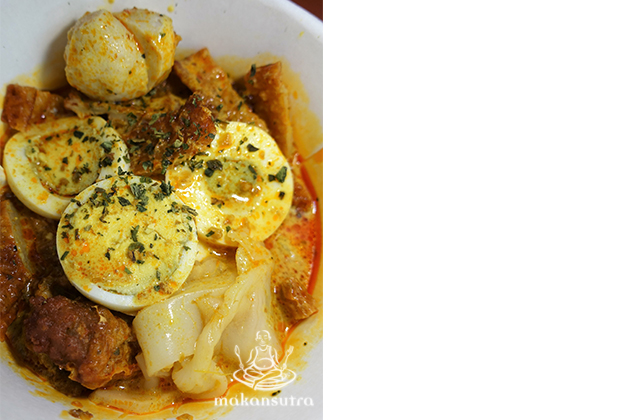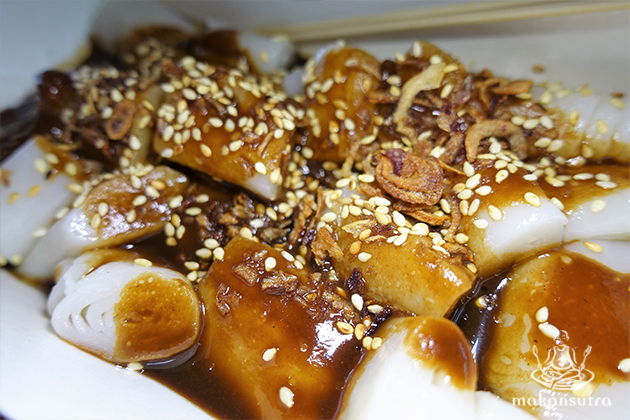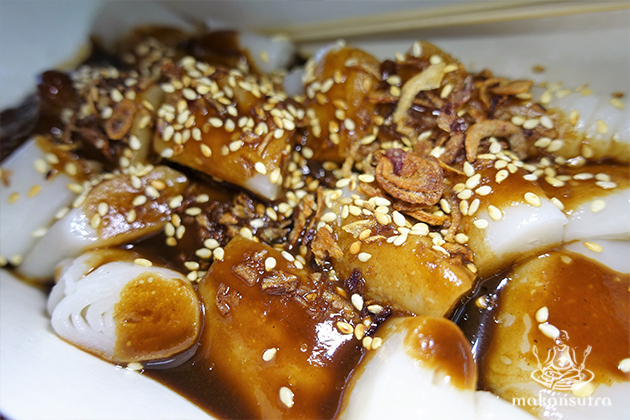 I tucked first into the Laksa version ($4)- topped with eggs, fishball, bean skin rolls, ngoh hiang and rained upon with daun kesom leaves. It reminded me of, well, laksa, except the rice rolls gave a strangely comforting soft gummy bite to the show. She kept the lemak factor on easy-mode and it worked as the other ingredients added a layer of richness to it. Ditto for the Curry version ($4), easy-peasy and light but I would have liked the curry and laksa to be at level 5 (instead of 3) as I have a Little India and Katong palate for these things. Then the classic version piqued me. The Sesame ($2.80) and taucheo (soy bean paste) sauce rendition stood out. That sesame oil and salty umami flavour with a hint of sweetness paired very well with the densely soft rice rolls. Traditionalists would not have this "dirtied" with toppings like prawns and mushrooms as they like the purity of the combination, just sprinkled with toasted sesame seeds. Her Black Sauce ($2.50) version was much like the dark sauce you get at the usual chee cheong fun stalls. Again, this made her rice roll texture stand out.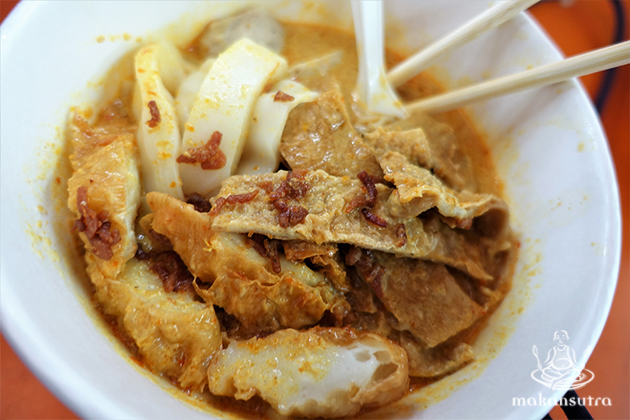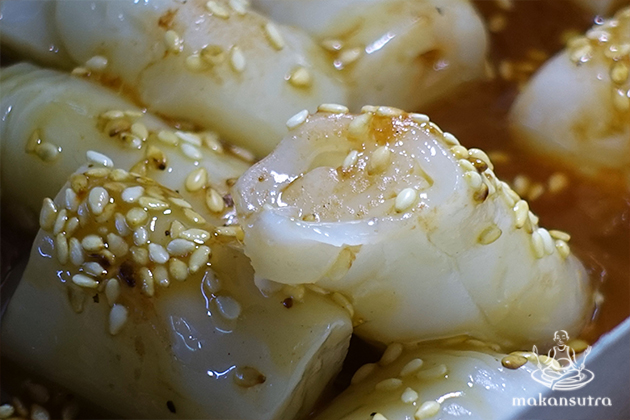 Moving ahead, I asked if she would innovate, like with a fried kum heong (sambal with hae bi and curry leaves) or a fried laksa version, where the rolls are wok tossed in its chunky cubed form. She Yean Hui said yes, and so I will be back.
Chee Cheong Fun Club
#01-38, Maxwell Hawker Cte
7.30am-3pm (Monday to Friday)
8.15am-4pm (Saturday and Sunday)
Irregular day off.